Every year about this time, I write a post similar to this one. Then I don't publish it, out of concern that my words would be misread or misunderstood. This year I decided to go ahead and hit that publish button.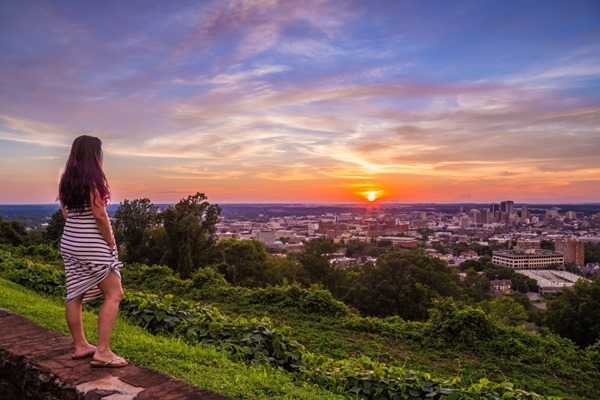 For the past ten years, the constants of my life have been that I am a writer, a mom, a wife, an accountant, a homeschooler. But four years ago, that shifted dramatically. Very suddenly I found myself sure I was going to die, dealing with daily chest pains and blacking out and heart racing. Four months of every medical test imaginable and I was diagnosed with Dysautonomia. Since that point my life has consisted of working every day at being able to minimize my symptoms. Drinking obscene amounts of water, running nearly every day, abstaining partially or wholly from the delicious parts of life like caffeine and chocolate and sugar, IV treatments, and tracking everything imaginable to see what helps or hurts my situation.
For clarification, I actually do live a fairly normal life, but I work seriously hard at being able to do so.
There are some things I can't fix, however. I have tried countless things to make my brain work as quickly and as wittily as it used to, and nothing seems to help. Writing takes infinitely longer, and I have shrunk my writing schedule down from 7, 6, 5, 4, 3, times a week to the current 2 and sometimes only 1 time a week. If I happen to go back and read something that I wrote more than four years ago, I end up in a funk for a couple of days because it makes me so mad at how well my mind formerly functioned. And then it frightens me that my brain is in a continuing state of decline, and it's going to get even worse.
Every year about this time, when my Dysautonomia gets especially rough (thanks, summer) and my brain gets unendingly fuzzy, I struggle with whether I should continue writing, or if I should take that pressure off of myself and quit while I'm ahead. Other times I glance at my blog's dwindling visitor numbers and ponder whether I'm like a sitcom that's gone three seasons too long.
But then I remember that the real reason I'm writing is for my children to read. They have 2,100+ posts over nearly ten years, many documenting their lives, and they already enjoy reading and hearing the stories I've captured here. Although Ali has reached the age where I don't write about her as much because she deserves her privacy, Noah still has a lot of childhood left to document. And so I convince myself to keep writing – to not care if I'm boring people or losing readers with my diminished ability to craft words in a captivating manner. I write for the reason I started writing – to record our own personal history book.
(It really is hard to remember that because I love you all so much, and the hundreds of relationships I've birthed out of writing are precious to me. But at the end of the day, I try (but often fail) not to stress about my writing.)
So if I don't write as often as I used to, or if you also notice that my writing style has drastically shifted, or if I take a long quiet break, please know that I'm probably somewhere, racking my brain for words and original thought, frustrated that I can't remember how to think creatively.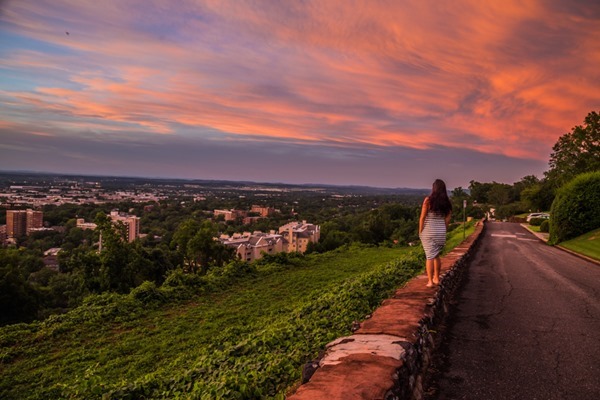 But as hard as the writing loss has been, from the journey of dysautonomia came my love for photography. Because when my brain was too foggy to form words, I could still tell stories in picture. And since I was now forced to exercise to stay lucid, I was seeing (and appreciating) more of my surrounding world on the daily.
From that birthed Picture Birmingham, my photography business where I sell my prints, note cards, and other photo art products so that I can donate all the profits to The WellHouse, a ministry that helps rescue and care for victims of human trafficking. In the three years of Picture Birmingham's existence, it has raised over $15,000 for The WellHouse – and zero dollars of that would have existed if I hadn't gotten dysautonomia.
So although my daily life is affected in annoying and constant ways, and although my ability to craft words and love for writing has been decimated, and although I have to work every day to live normally, dysautonomia has forced me to LIVE to be able to live – and therefore, to help my children also live a life full of seeing our beautiful world. It has forced me to appreciate my state, to explore, to engage in nature, and to do crazy things like go in a wet cave and climb on a slippery pedestal above a 50 foot drop.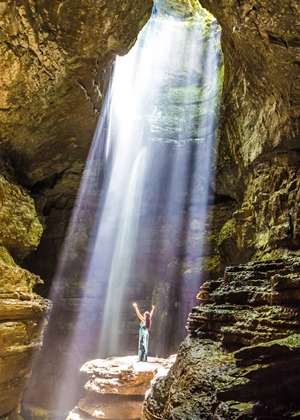 It has changed who I am and what I value. It has given me an appreciation for this spectacular world and an ability to go explore it. It has given me the opportunity to use those explorations to help women that are suffering in ways that I cannot imagine.
So yes, I have an incurable illness. And yes, that's really stupid and annoying. But as illnesses go, this one does have its blessings. And I am, (at least some of the time,) okay with that.