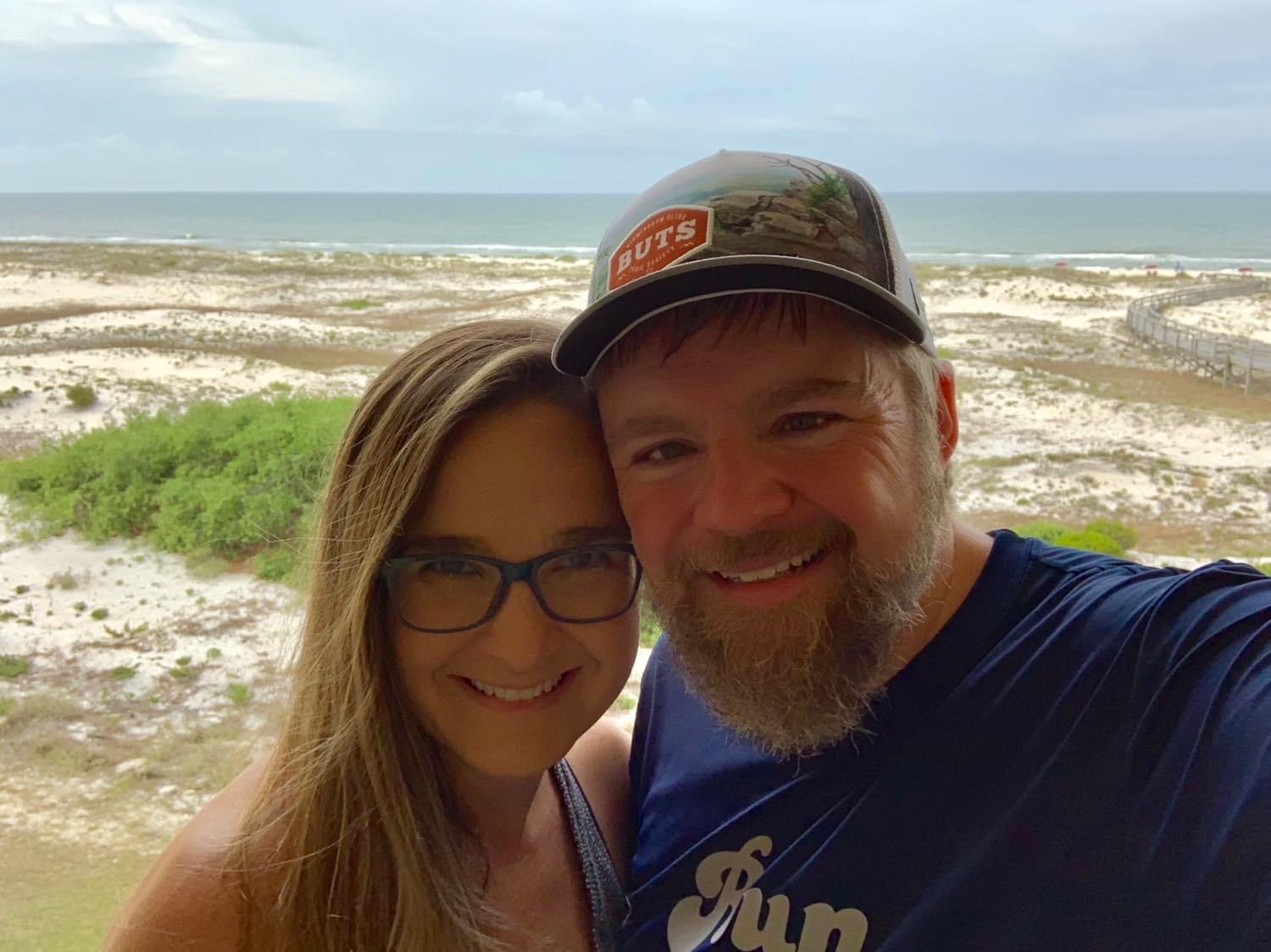 I am a 38 year old Mom of two kids in Birmingham, Alabama who works from home (as an accountant), blogs, and creates images of Birmingham and surrounding areas in order to raise money for a local charity that rescues victims of human trafficking.  I never liked writing in school, but my Mom made me do it anyway (that's right – I'm a product of homeschooling, and am totally inflicting the same on my kids), and it paid off when sometime in 2008, I found that I had an unquenchable passion – nay, obsession – with attempting to entertain via blogging.
I write about mostly useless but hopefully entertaining things, but every now and then write about real stuff – and maybe could even be described as "helpful" once in a blue moon.  At times I sit alone and dwell in angst about the shallowness of my blog, but most of the time, it's a welcome lightness to my life. In fact, my butt is much more well-known than me, thanks to my most popular post series.
My favorite part of blogging is the relationships I've built.  I have so many rich friendships with people – both with those I've met in real life and with those who are still figments of my internet connection – via blogging.  So please say hi, introduce yourself, tell me where I can find you, and I'd love to get to know you!
I also run Picture Birmingham, a site where I sell my photographs of Birmingham, the south, and beyond in order to give 100% of the profits to The WellHouse, a ministry that rescues victims of human trafficking both locally and nationally.
In summary, I love my husband obsessively, love my kids a ton, and especially love my God.  Hopefully all of this comes across in my writing, in some way or another.
I love hearing from readers, so feel free to email me anytime at graspingforobjectivity@gmail.com.  It might be the next naptime before I'm able to reply, but I will get back to you!

Photo by Mandy Baughn
Media Disclosure:
I do make money blogging. It doesn't come close to paying for itself (good thing I love blogging), but helps offset some of the expenses. However, I strive to only make money on things that are completely above board ethically speaking, and never accept any opportunities for ads or other revenue sources when I feel that they would be annoying to my readers or take away from the quality of my blog.
My opinions are absolutely always my own.
Although I do not offer in-post advertisement links, if I have a product link to an Amazon product, it is through my affiliate account, which affords me a small percentage of commission for any items purchased. I only use these affiliate links if I am going to be already talking about a product anyway, and since I have always used Amazon for a large portion of my own purchases, I have been linking to Amazon products for far longer than I've had affiliate links. I love Amazon.
If you have any questions about my blogging practices, please feel free to email me at graspingforobjectivity@gmail.com.