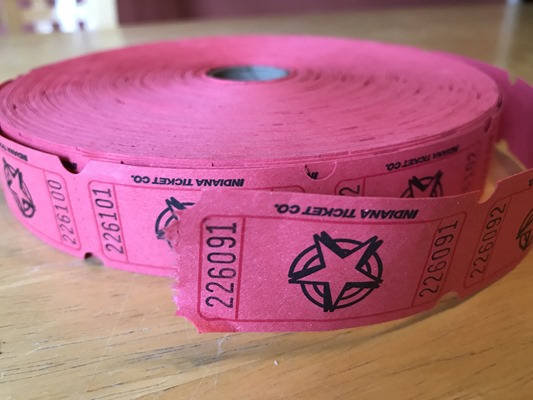 Summer began this year before I completely realized what was happening. Usually the first day of summer is a day of huge fanfare and excitement (me celebrating raucously because I don't have to teach my children anything of great import for a couple months), but this year it was sandwiched between mine and Chris' anniversary trip, our last field trip, and the kids going to day camp for a week. So it took me a few weeks before I was able to slow down, breathe in, and recognize the glories of summer.
The kids, in the meantime, asked "When are we going to have our first of summer clock tower meeting?"
It's amazing how quickly they can turn a one-time thing into a guilt-wracking tradition.
I didn't have any great ideas or incentives for this summer – despite my attempting to employ my brain on the topic. Chris had suggested a few summer guidelines, but nothing worthy of a grand clock tower meeting.
Finally, it was at lunch with Not-Crazy-Renee where I was given THE brilliant idea of summer. I was bemoaning how many questions my kids ask every day (the recurring torture of my life) and how many of them are TOTALLY UNNECESSARY.
She suggested the most fantastic idea ever concocted.
"Why don't you give them tickets for the number of questions they can ask a day?"
TICKETS.
MY KIDS LOVE TICKETS.
It was so staggering that I reached for my phone that very second to order tickets on two-day Prime shipping. But then caught myself because we were at Olexa's and people do NOT order tickets while eating quiche at Olexa's.
(I learned via self-imposed torture about what people do and do not do in the palace that is Olexa's on my last visit. Four and a half years ago.)
But I remembered to order my tickets that night. When they came in, I quickly hid them from my kids because the mind-blowing sight of rolls of tickets would create SUCH A BARRAGE of questions that I might have to hop a flight to Brazil just to survive. (At least Brazilian kid's questions are in Portuguese.)
Sunday night, we went to The Clock Tower – right at sunset for optimal meeting magic.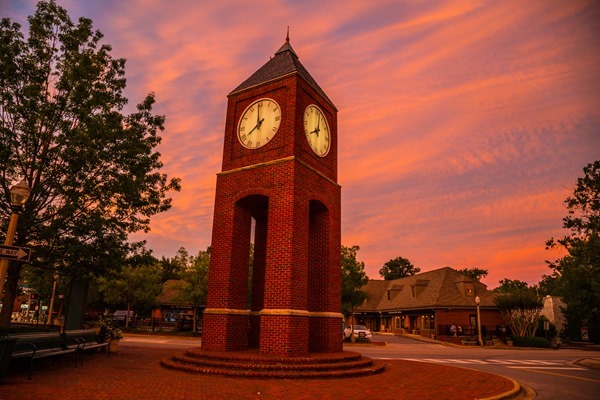 We sat down and went through all the boring stuff first. Summer bedtimes, amount of shows/iPad that could be enjoyed per day, what must be completed before shows/iPad were watched…
Then Chris unzipped the high-security bag and pulled out the most glorious roll of tickets our kids had ever seen up close and in person.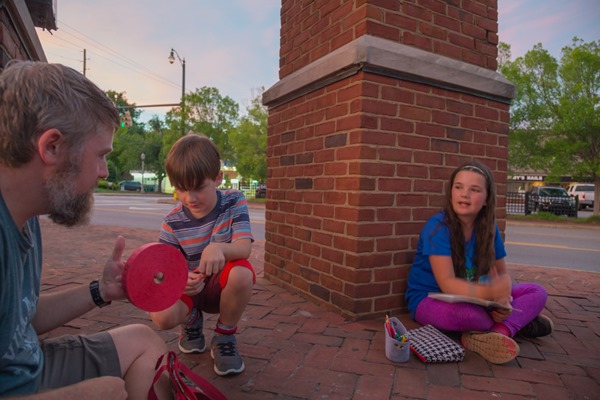 They were both immediately bewitched. Ali was probably in the middle of asking a question about the tickets when I snapped this picture.
We carefully explained to them that all questions aren't bad. But most of the questions they asked were completely unnecessary, and many of the questions they asked they already knew the answer.
They would get 15 tickets per day. They would have to give me a ticket every time they asked me one of these unnecessary questions which included but was not limited to questions starting with…
"When can we?"
"How many days until?"
"Can I have?"
"Will you buy me?"
"When will we?"
When they saved up 20 tickets, if such a miracle could be accomplished, they could trade them in for a prize.
They both loved this plan. Plus, tickets. Tickets are marvelous. Tickets make all of life more fun.
The ticketing plan began on Monday morning. Chris sat the tickets up on an easel in the kitchen and it was the children's responsibility to get their own tickets each morning.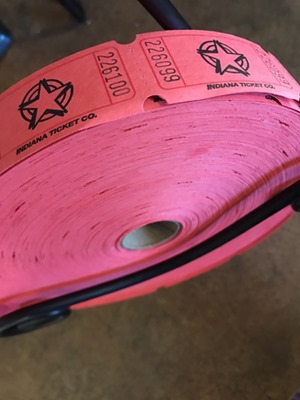 Ali was a quick and determined learner. Halfway through Monday she said, in awe, "I'm realizing HOW MANY questions I ask you that I already know the answer to! I've caught myself so many times." She managed to slide through Monday and Tuesday while only giving me two tickets per day.
Noah soon realized how challenging this game would be for him, and began planning ahead for his next infractions.
<Silly question>
"Bring me a ticket!"
"I'll go ahead and bring you two – one for next time."
<Silly question, silly question>
"Bring me two tickets!"
"I'll go ahead and bring you four."
Noah was out of tickets at 2:20pm on the first day. At which point I realized that I hadn't exactly figured out what to do when that occurred. Did subsequent questions count against tomorrow's tickets? Do I not speak to said child for the rest of the day? Perhaps Duct Tape could be in order…?
I kept count of his overage for the day – he got to negative 11 tickets by bedtime. Chris the Merciful Summer Consultant declared that "Ticket Mercies should be new every morning – he gets 15 tomorrow morning."
And so he did.
When I woke up Tuesday morning, I rolled over to see two tickets lying next to me in the bed. I squinted, confused for a moment. Ah yes, I vaguely remembered Noah coming into my room before I was awake to ask me questions.
But despite the early start, he made his 15 tickets last until 4:40pm on the second day, and I noticed a significant amount of silence and a lovely peace about him. He was clearly trying his best to not let all of those questions come tumbling out of his mouth.
By Wednesday, Noah ended the day having performed a miracle true enough to warrant sainthood in the Catholic Church. He had five tickets left over.
My summer is going to be amazing.