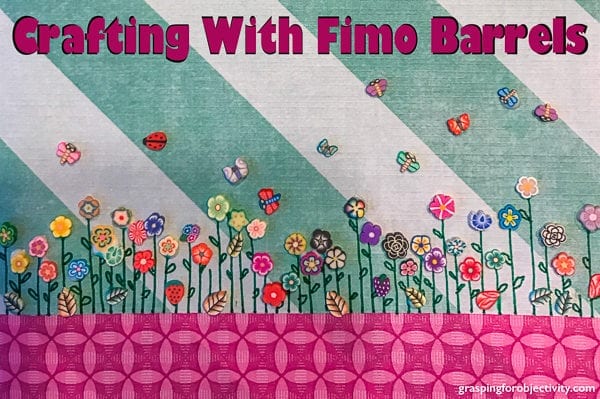 It's been way too long since I've made a craft project worthy of sharing. Today's is brought to you by purchasing the wrong product, because sometimes you discover something fabulous by screwing up. Such was the case with Fimo barrels.
I loved making Fimo beads when I was a kid – the rolling into a barrel, then slicing to show the amazing detail. I was never great at it, but it was fun anyway. When I saw that you could very inexpensively order pre-made super detailed barrels, I was thrilled.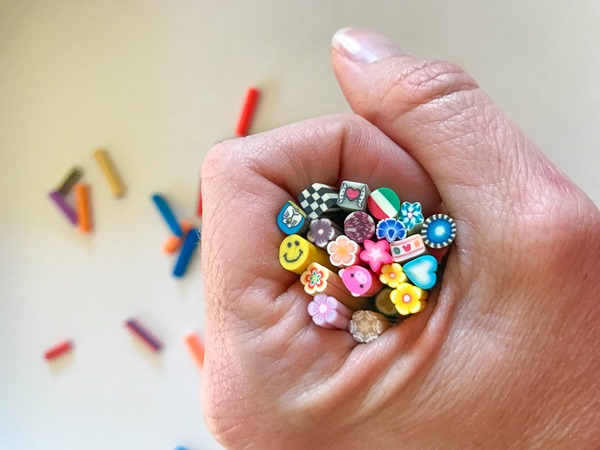 I ordered this set and this set, and they should last us for many craft projects.
I did not realize, however, that the barrels were already baked, making them more of a hard rubber than the soft clay I was used to working with for beading.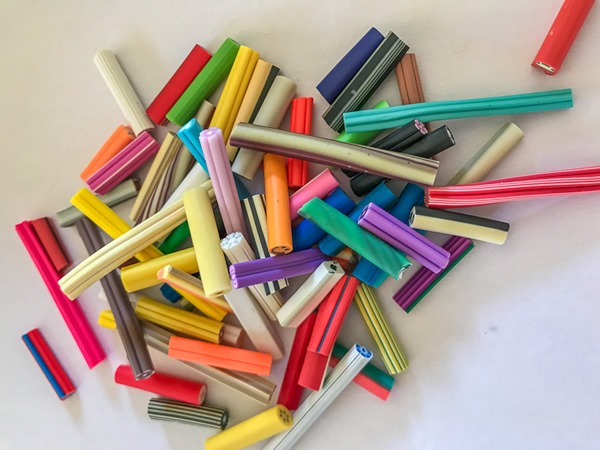 In retrospect I should have assumed so – they were advertised as nail décor – something I would NOT be using them for. (Any mother knows that supergluing something adorable to our fingernails would be a practice in maddening futility.) But alas. I had excitedly ordered them, then when I found out what they were, promptly put them in a junk drawer for over a year – which is, apparently, the amount of time it takes for me to have a eureka moment as to how to utilize something.
That realization was that we could use them for a 100 Days of School craft.
Using an X-acto knife, I carefully sliced 100 slivers for each of the kids (and 100 for myself – because if we're gonna craft, I should get to craft too.)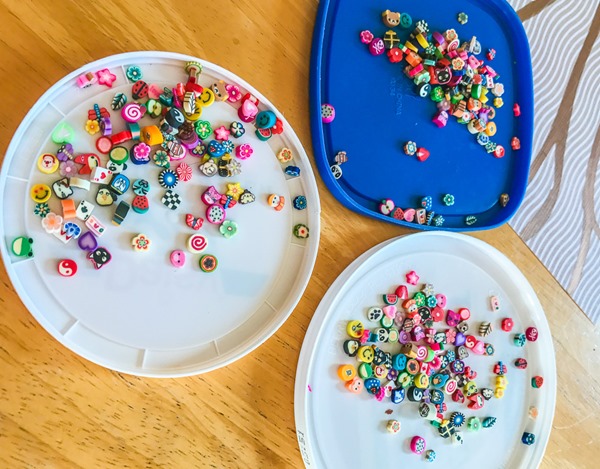 (Aren't they gorgeous? It made me happy just seeing them all.)
I drew us each a tree with a metallic sharpie on scrapbook paper I had left over from previous craft forays (these were from a frames project from YEARS ago. I have trouble purging craft products.)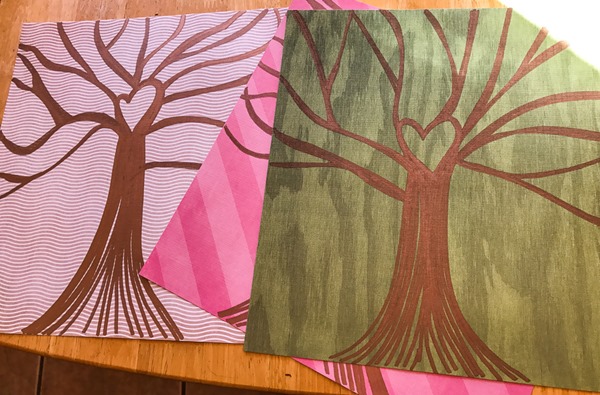 Then I gave the kids some glue and told them to have fun.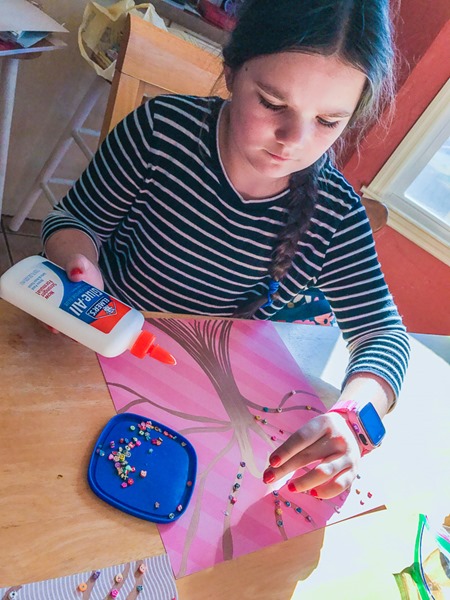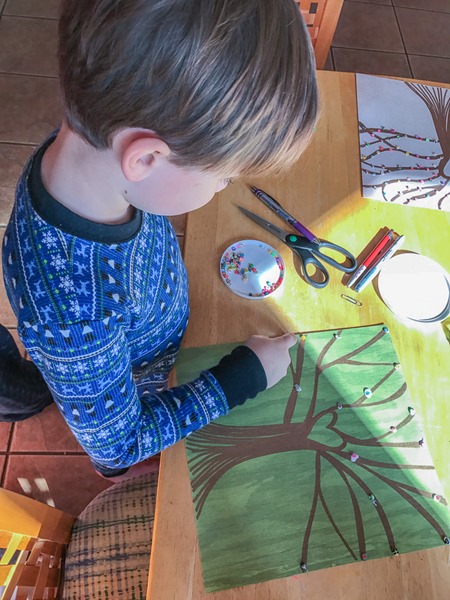 I have to say. The finished product, though useless except to lay around the house for the next year and a half until I finally throw it out, was VERY satisfying.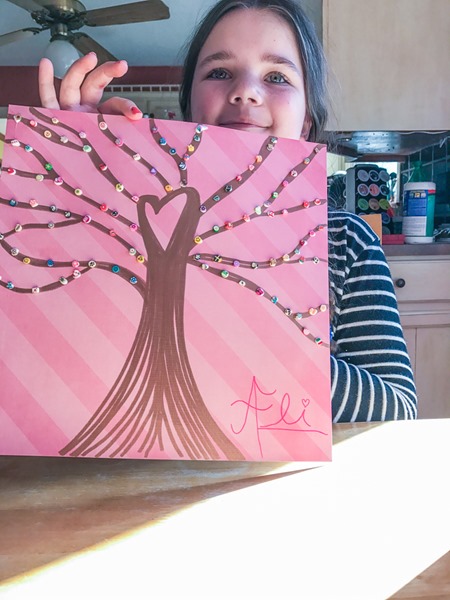 And the kids loved all the different shapes – there were Angry Birds, flags, playing cards, emoji, and a animals. The random variety kept them endlessly entertained and plugged into our crafting project.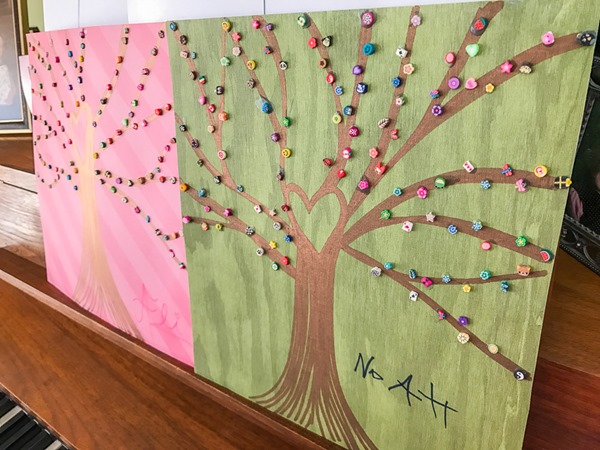 A couple of weeks later, it was about to be my Mom's birthday. She is a Master Gardener, so I thought it would be fun to use the barrels in the shape of flowers to make her garden birthday cards.
I pulled out my scrapbook paper again, and also my Washi Tape (from my gift wrap hack that I've gloriously used for the past three years.)
I sliced the kids one of each of the flowers, along with other things that would belong in a garden.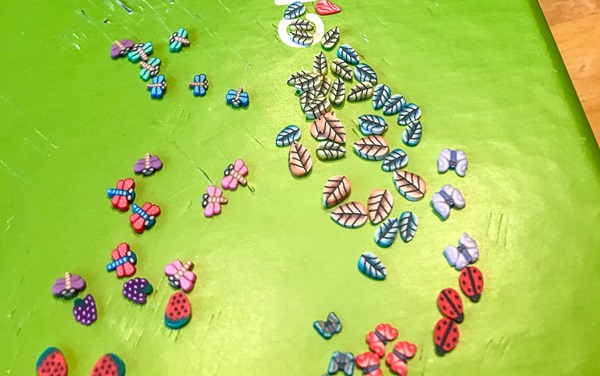 I then drew them stems, handed them glue, and told them to go to town.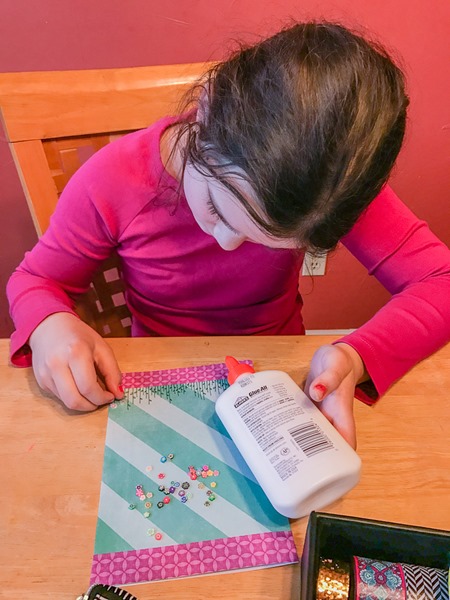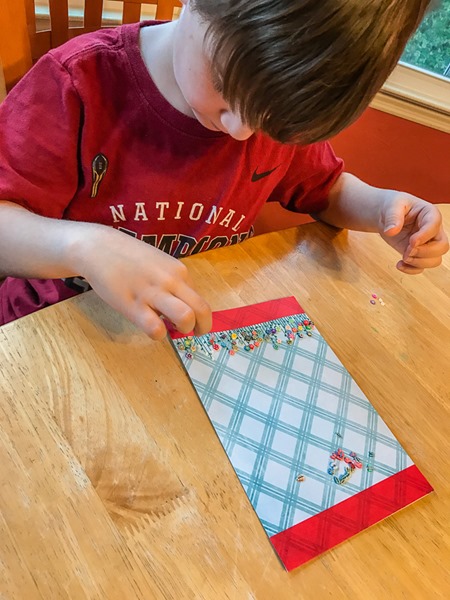 The finished product further convinced me: Fimo barrels should be in everyone's craft drawer, not sadly languishing in a junk drawer.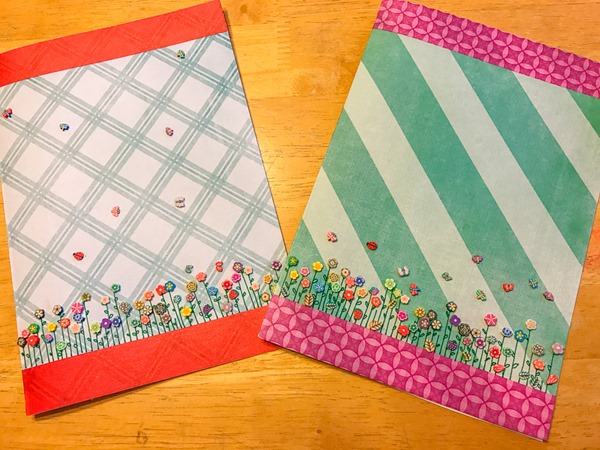 Of course, as delightful as the outsides were, I'm pretty sure Gramamma preferred the freestyling insides.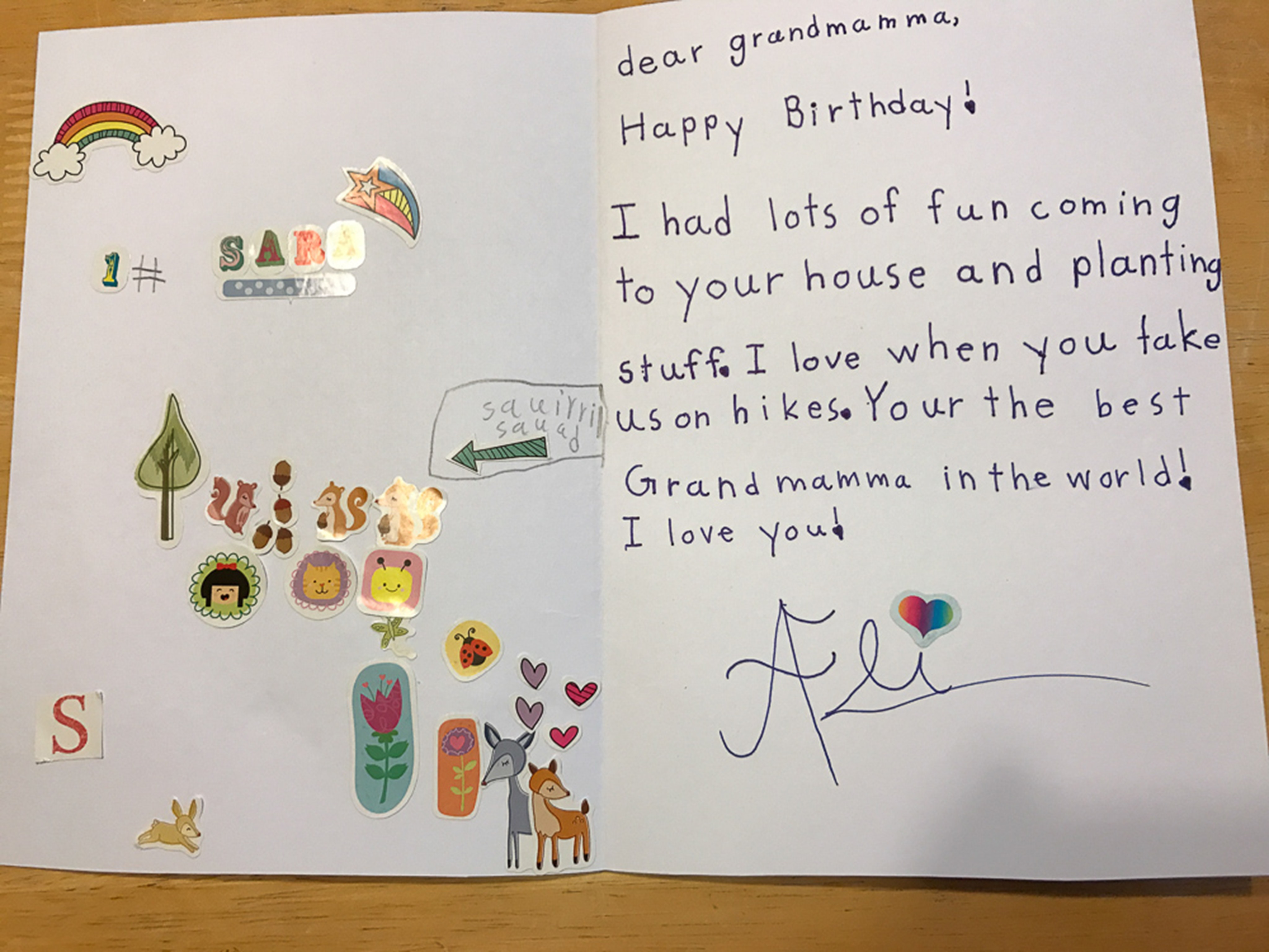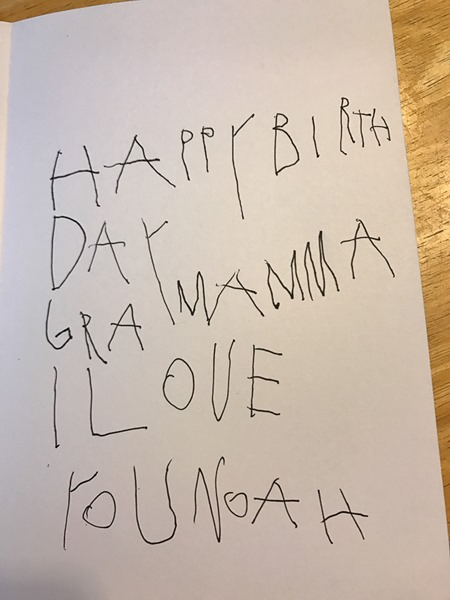 But let's be honest – crafting before sentimentality. Those Fimo flowers are THE BOMB.