Guest Post by my daughter, Ali Callahan.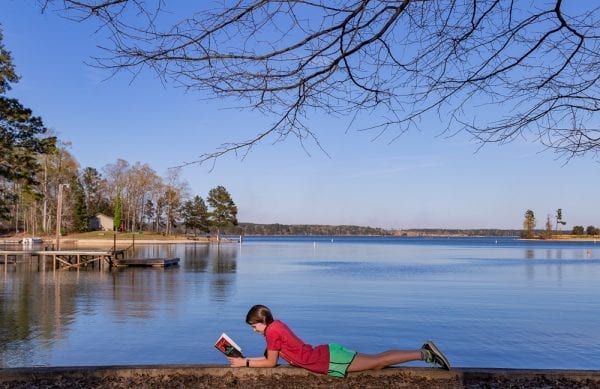 So I decided to become an ultra marathoner.
An ultra marathon is anything over 26.2 miles. I don't remember why I wanted to do it originally, but I have been training for a year. The first race I wanted to do was the Lake Martin 27.1 mile "fun run", a trail race which my mom has done once and my dad has done a few times. So this year, Mom, a few of her friends, and I were signed up for the 27.1 mile fun run, and Dad was signed up for the 100 mile serious run. Nobody under 16 had ever done any of the distances at Lake Martin, and since I am 12, I was feeling kind of nervous about it (and a little impatient to get it over with,) until it got there and I felt -mostly- better. We were all staying together in a rental house on the night before the race and I went to bed really early.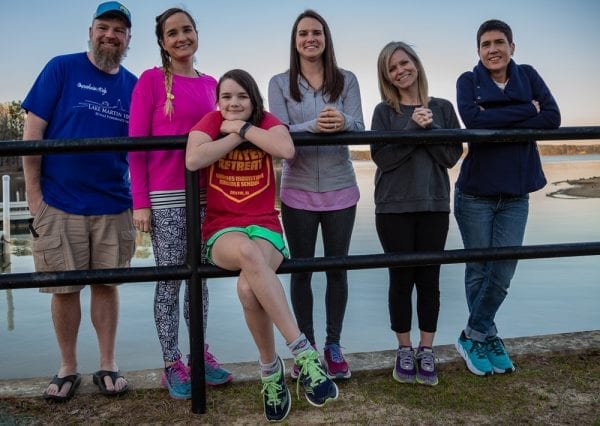 In the morning, we woke up at 5:30, filled our packs, tied our shoes, encouraged each other, and drove to the start/finish line. It was very cold so it was nice to find that the bathrooms were heated. We all got in a huddle in front of the start/finish line, then Mr. David, the race director, fired his gun in the air, and we all started running.
The race was divided into four sections, with an aid station between each one, and then a final 2 miles after the last aid station. It was easier to think about it as four separate trail runs than 27.1 miles as a whole.
First Eight Miles (0-8.2):
There were lots of water crossings and hills, and it was very fun because Dad, Mom, and I were together. However, there was a creek crossing and you had the choice of crossing on rocks or on a log. Mom wanted to cross on the rocks, but Dad and I wanted to go across the log. I stumbled and barely made it across and was about to tell Dad that he really shouldn't do that because it would be worse if he fell in since he had like 95 miles left, but he was already halfway across. He stumbled in the same place I did, except his foot slipped, both his legs went into the water up to his calves, and he was okay but was frustrated at himself and went ahead for a bit – "to blow off steam", according to him. At the first aid station I used the restroom, grabbed some pretzels and pickles, and we kept going.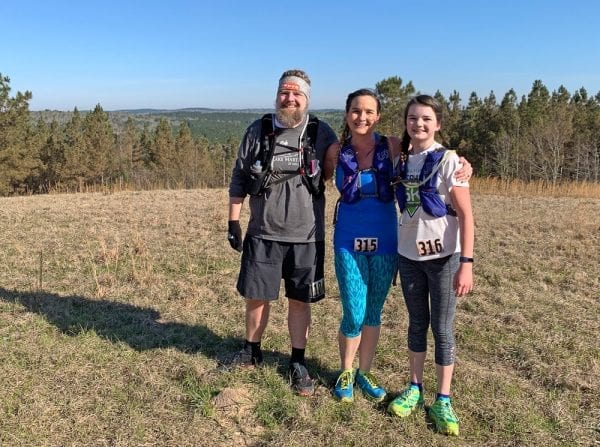 Next Five Miles (8.2-13.6):
I was happily skipping, singing, and talking to Mom and Dad. This was probably my favorite loop because we went through/over: a forest where there had been a controlled burn and had lots of burnt pinecones, a wide red road, a trail through tall reeds, and by a lake.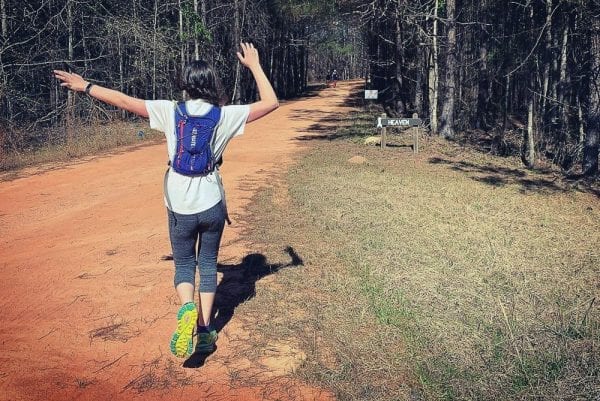 When we came back around to the aid station and I did exactly what I did last time: used the restroom, grabbed some pickles and pretzels, oh! And stretched – it feels so good to do a backbend when you have been on your feet for four hours!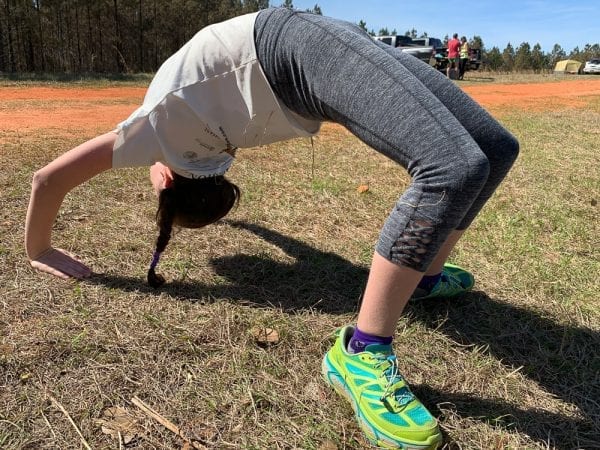 Next Five Miles (13.6-19):
I was still very happy but tired. Dad was ahead of Mom and I now, because he left the aid station before us. There were way less water crossings. We didn't think we would catch up to Dad, but we saw him at the top of a hill and I screamed "Dad!!", and ran ahead until I caught up with him. When we got to the aid station, I got some Mountain Dew and a banana slice.
Next Six Miles (19-25.1):
The first couple miles were okay, but very hilly. Around mile 21, after an especially high hill, I got so tired that I was crying and I couldn't think. It was so hard. So Mom pulled out her phone and played all my favorite songs, like "High Hopes", "Hall of Fame", and "Havana."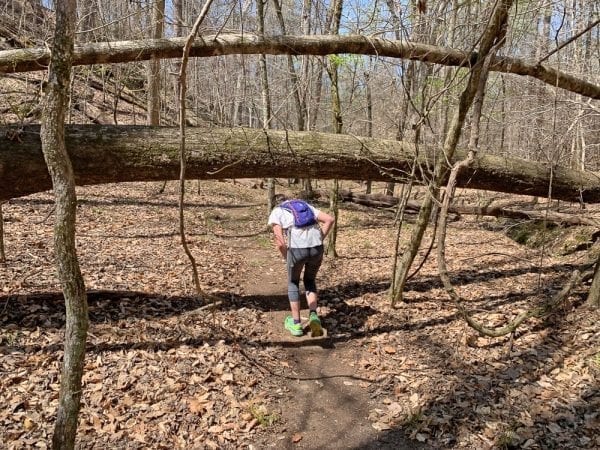 I barely made it back to the aid station where I got more Mountain Dew, the volunteers filled up my pack with water, and we left.
Last Two Miles (25.1-27.1):
I was better, but exhausted. It was more fun because Dad was with us again (he got ahead of us when I was crying, but we caught up to him at the aid station,) and the trail was super easy – it was just the first mile of the course again and back. At the one mile turnaround point, we had a group hug and we cheered and encouraged each other, and Dad kept going (since he was doing the 100), and Mom and I turned around.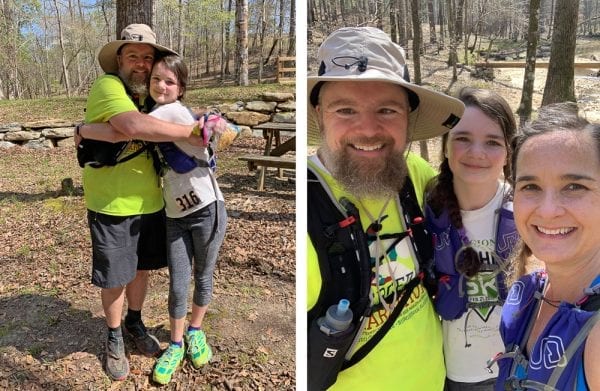 After one mile, we finished!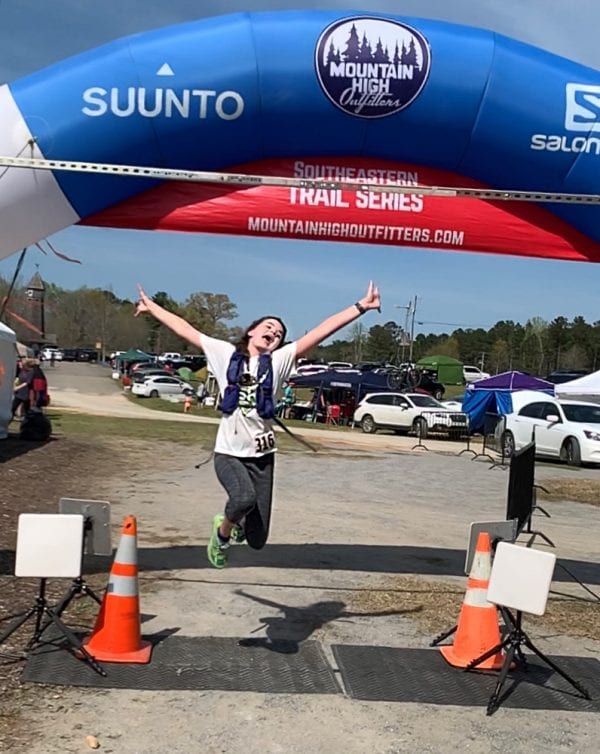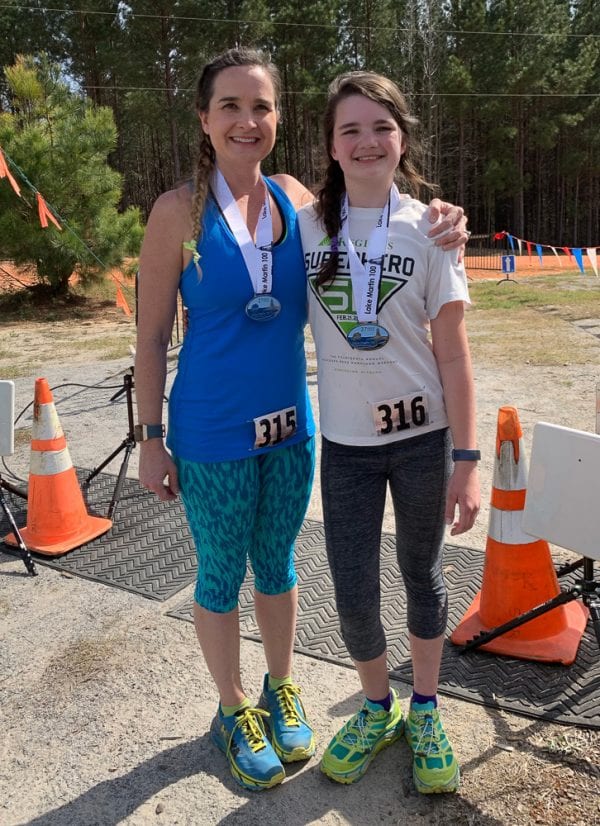 We ate, drank, got our medals, and cheered our friends as they finished.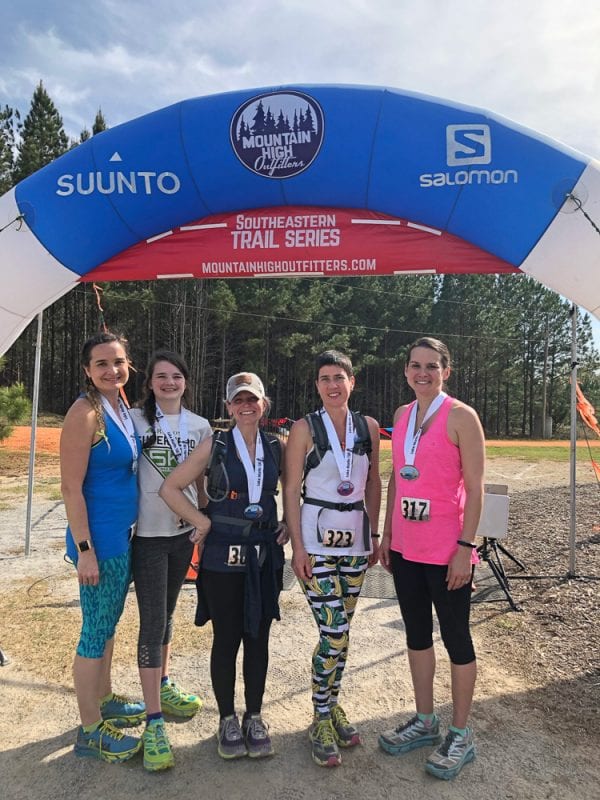 The race took me eight hours, one minute, and 59 seconds. Afterwards, I was glad to be done, and sore. I was so tired the only thing that made sense to say was "ow." It took a little while to feel satisfied – I had so many emotions I didn't know what to feel.  The next day I felt better except for my shoulders, which felt like I had carried my cousin Andi for ten miles. But I was able to run/walk the last 1.5 miles with Dad Sunday evening as he finished his hundred miles.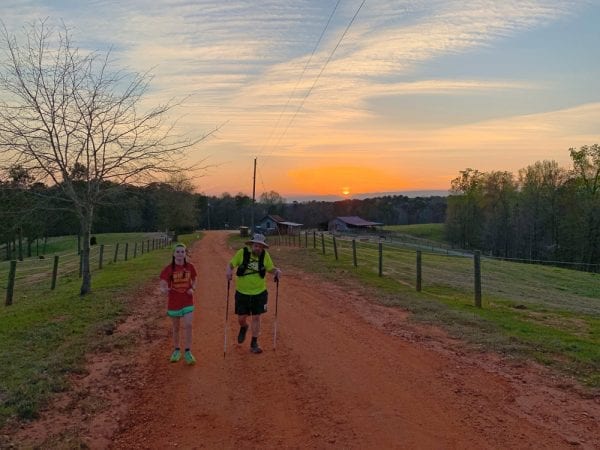 I think I'm glad I did it, but I wouldn't necessarily recommend it for other kids. However, I might do it again – if other kids did it with me.