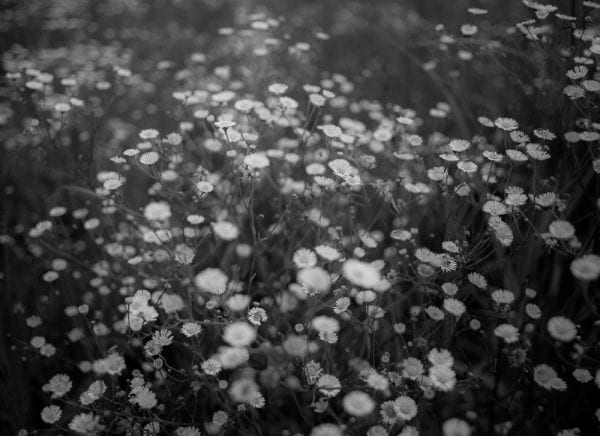 I've been struggling through my relationship with this blog for the last three years, for a myriad of reasons.
…Writing is so much harder for me than it used to be (I'll get back to that.)
…Blogging is a "dead art."
…My kids are growing up and not as entertaining/deserve their privacy.
…School and life take more time than they used to. When I started this blog, I was blogging during naptimes. Naptimes haven't happened in years.
…Thankfully, we seem to be on a drought of misadventures, which were oddly always the easiest thing to write about.
But I have trouble quitting anything – even when quitting might be in order.
Every summer I get really close to writing a post similar to this (I probably have half a dozen in my drafts folder) but I always talk myself out of it. But the time has come.
The bottom line is, I need an indefinite break. The thought processes that have gone into this decision are far too vast and agonizing for something as silly as writing a personal blog (I've been mulling over it this time for at least 5 months), but I've been writing here for over a decade – it's been a part of my life for nearly my entire career as a mother. So it feels as if it is a big part of who I am, even though I don't give it nearly the time I used to. The idea of stopping has always felt like peeling off a part of my identity, which seems as painful as peeling off a layer of skin.
But taking a break doesn't mean I love it any less.
I love what I've accomplished here. Over 2,300 posts documenting pieces of life that I certainly would have forgotten if I hadn't written them down (I know this because I can read old posts and have no recollection of having written them or of them happening.) So many of those posts were my own personal therapy, helping me recount my days in a way that was entertaining enough to make whatever pain was involved feel inconsequential. I loved the way I was able to document Noah as a toddler. There were bats in my baby's room. There were multiple house floods. There were crazy medical tests and procedures. There was Dysautonomia. And ultimately, it is that last one that brings me to my need for a break.
I've become pretty adept at fighting my symptoms of Dysautonomia – I get bi-weekly IVs to combat dehydration, I run and hike several times a week to keep blood flowing up to my brain, I drink powders that keep me going and guzzle crazy amounts of water. I (try to) hardly eat sugar and watch my caffeine intake. But the one symptom that I have found nothing that helps it is the effect Dysautonomia has taken on my brain function. I cannot think, write, or analyze creatively like I used to do on a daily basis. My brain feels sluggish and thick, and it's not easy to sit down at a keyboard and come up with ridiculous analogies or observations on life. I mourned this loss for the first three years after my diagnosis. I pointedly avoided reading old blog posts because it made me so sad to remember what I used to be able to produce with such ease.
Every now and then, my brain will click on and it'll work nearly how it used to. I've produced a blog post here and there that I have been proud of. But before 2013 I was producing 4 or 5 of those a week – and with hardly any effort. It's not been the same.  I've tried to push through and make myself write anyway – and I'm glad I have – but writing has become much more of a burden than the life-giving therapy that it used to be.
But I want to write so badly.
Or rather, I want to want to write. And I want to be able to write.
To do that, I need a break, so that the negative feelings associated with writing (anxiety, guilt, mourning) can fade and I can start fresh and hopefully one day rediscover my ability to put words on a page.
If, however, I have a fantastic story I must tell, I will certainly tell it here. This blog isn't going anywhere. I can't imagine taking it down, and I can't imagine saying with finality that I'm done. It will wait here, and I will write when I have something bursting to get out. But I need to remove myself from any sort of schedule or expectations of journalling my life.
Thankfully, at the same time I began the process of Dysautonomia and grappling with what it took from me, God gave me the gift of photography so that I could use it to help The WellHouse. That creative outlet has been my saving grace while I've been working through the frustration over my disability to write. It's something I can do – something that isn't affected by my brain limitations. It's been a gift that I've been able to lean on. I never wanted photography to take the place of my writing, and it hasn't – but as I face the inevitable fact that writing needs to pause for a bit, it gives me the creative space to feel like I'm not giving up. And, sometimes, I've been able to tell short and silly stories with my photos, and that kinda nearly feels like writing.
So for the next little while, Instagram (I'm @ObjectivityRach) is going to be my main internet nesting place. I've enjoyed posting Instagram stories (those little circles at the top of the home page) as we go throughout our day, and I very much enjoy posting photos. I hope to continue writing snippets and short stories as I post (like this one from Sunday), and I hope that you will follow me there for a time. I'll be on Facebook too, but Instagram is my happy place, and it's where I end up spending most of my online energy.
Thank you all for being a part of my life, for being my friends and my encouragers over the past decade. It has meant so much to me, and I have loved meeting you – both on the internet and many of you in real life. I don't want to lose these friendships, and that has been a huge reason that I've pushed through to this point. Our relationships are a big part of that identity that pains me to think about giving up. So I hope we don't have to do that. Please stay connected. Email me. Let me know how to follow you on Instagram (or other channels.) Friend me on Facebook. Text me. Stay my friend.
Thank you for living life with me.