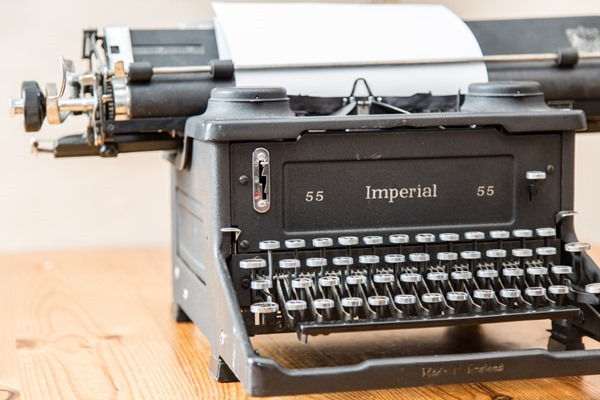 Last week, I had a male nurse tell me all about how he has no health problems and takes no medications. He told me a hilarious story about him going to the doctor for the first time in years just so that he had a primary doctor if he ever needed one, but he probably wouldn't. He told me the side-splitting tale about the nurse asking him about his health and his medications and then looking at him full of perplex and asking him "Then why are you here?"
He told me all of this directly after I had to tell him about my own complicated medical issues.
This is not the first time this has happened to me. In fact, it seems like "perfect health" is a man's favorite bragging right. Although this is an especially odious habit for a male nurse, it comes with males everywhere. Especially after a woman has described symptoms and issues that, to them, sound like they must be exaggeration or hysteria since they've never experienced any similar thing.
So, healthy men of the world, it's time we had a talk.
You need to shut the health up.
You're so stinking proud of your easy existence. As if your body is equal to ours. In complexity, your body is a cheesy laxative commercial, while our body is the lovechild of The Matrix and Inception.
Your systems are early model typewriters – the ones without the self-correcting tape – compared to our super-computer operating systems. We run such high-level programs on our OS that you cannot even comprehend the bodily equations we do on a daily basis. So OF COURSE more things can go wrong and more code can get screwed up.
Most importantly, we are capable of CREATING additional humans. We have an entire system dedicated to that superpower. You think that's not going to break more often compared to your Neanderthal abilities? So – yay for you. Your abacus hasn't broken yet. Why don't you use it to count how many humans you've grown.
What's that you say? You make babies too? Oh yeah – that's right. It takes you like twenty-two trabillion sperm swarming up a one-way street just to find one of our eggs. That's some really efficient work you've got going on there. Perhaps if your software was detailed enough to program them to ask for directions, you'd be more helpful in the baby-making arena.
Meanwhile, after that "WE ARE MAN SEE US SWIM" ridiculously overpopulated army invasion of yours, we have to do the rest of the nine month process. Then when that new human finally emerges, our entire framework is reprogrammed within 24 hours to go from growing a baby inside to feeding a baby from the outside, which creates the side effect of complete nuclear emotional meltdown. Because duh.
Besides those times when we're actually growing humans, our baby-making software requires an update every freaking month of nearly our entire life. Those updates take an entire week and while they're running, every other program is trashed and slowed to 10% of its normal speed and efficiency. You know how on your actual computer you always click "ignore" on that update for Adobe Acrobat? Yeah. We can't exactly ignore our updates without finding ourselves in one bloody hell of a mess.
And I'm not even going to get into the many studies on how much more complex and inter-wired our brains are than yours, because I don't want to hurt the few connections you do have. And because I don't dislike you, dear men – men are important. Men are great! Everyone needs a vintage box fan to help out their central air conditioning unit. But no one needs that box fan bragging incessantly about their perfectly functioning plastic blades.
So for all the women out there who have ever been told by a man that surely they don't feel as bad as they actually do and by-the-way-have-I-told-you-about-my-own-perfect-health, just remember: you can't expect Fred Flintstone to know how to drive a Tesla.