It should be mandatory that all mothers get a day to themselves after the holidays are over, and perhaps two days if their children's birthdays sandwich the holidays. There is a significant amount of damage done to the maternal figure's inner wiring that can only be repaired by complete isolation and a significant break from the 794 questions that they are required to answer per day.
(Assuming said mother is an introvert. I don't pretend to know what the alien species of extrovert mother needs to reboot.)
Chris provided me my first retreat four years ago when he, for my requested Christmas present, sent me off on a Mommy Retreat at a local hotel. I decided at the last minute that weekend that I didn't want to be alone the whole time, so I invited him to take me out to dinner and stay over one night. It was productive, perfectly blissful, and the reset I needed to start the year.
Since that trip, I have done a couple variations on my January Need For Escape, including two snow-chasing adventures (one just me and the kids, and one including a babysitter), and a hybrid reboot trip. All were fun, but not quite the purity of the Mommy Retreat.
After 2016, I definitely needed a bit of a reset. I mean, who doesn't?? But also, I had a strong urge to feel productive and get some stuff accomplished.
So I booked a hotel room in Montgomery, a smaller city a little bit over an hour south of Birmingham. It's Alabama's capitol, but it doesn't exactly have the greatest reputation as a destination. However, the kids and I had taken two trips there for our Alabama History project, and I was delightfully surprised at what a pleasant city it seemed to be. Chris and I love exploring small towns, and my Marriott points could go a long way in Montgomery. So I got two nights at the Renaissance overlooking the river at a total cost of $4.15. A retreat with no spending guilt attached? I'll take it.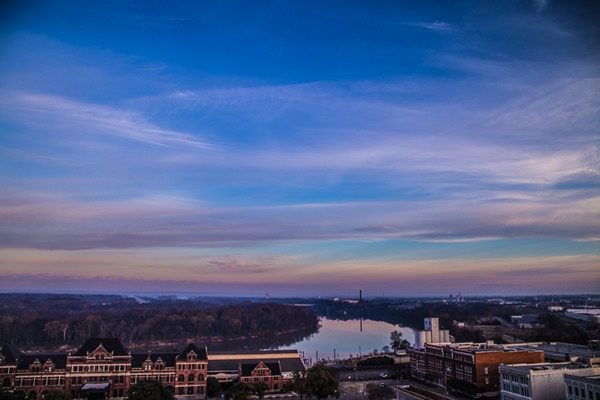 I arrived alone at 1pm on Friday, got settled in, and immediately set off for my maiden run through the city. I strongly believe that the best way to understand a city is to explore it on foot – you get acquainted with both the personality of its people and its buildings. I saw and read at least a dozen historical placards, found the church that Martin Luther King Jr. pastored, and met MANY strangers – because everyone in Montgomery will absolutely speak to you if you run by them.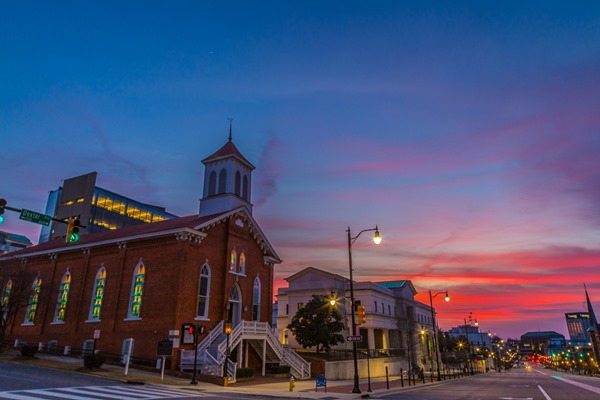 Martin Luther King Jr. was pastor of Dexter Avenue Baptist Church from 1954-1960. You can see the state capitol from the beautiful little church…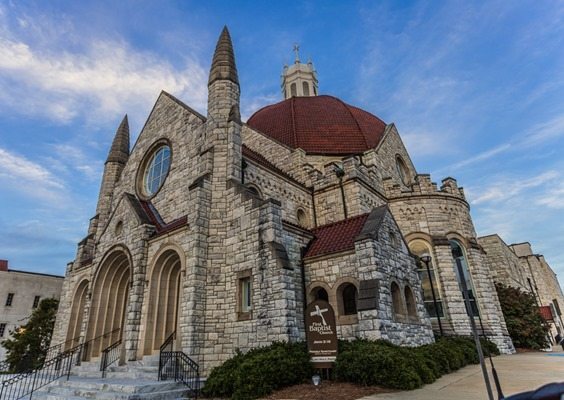 This is the First Baptist Church. Never have I ever seen a more castular church in Alabama.
p.s. I know castular isn't a word.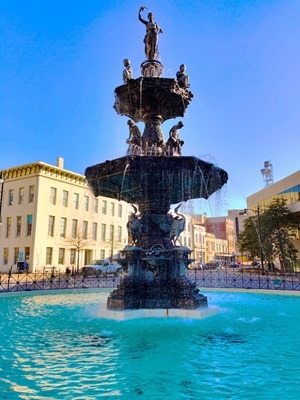 This fountain features ladies bathing themselves and others. It was a hot day in January. I totally got it.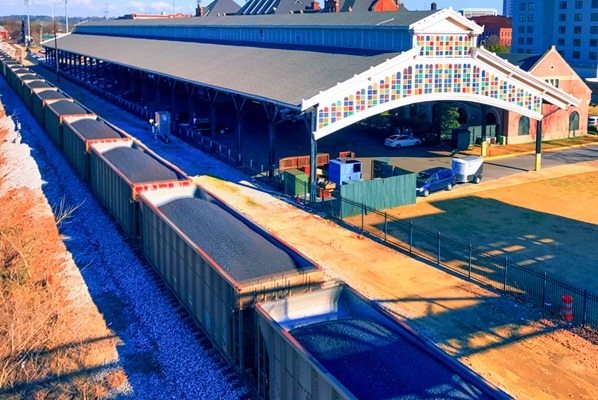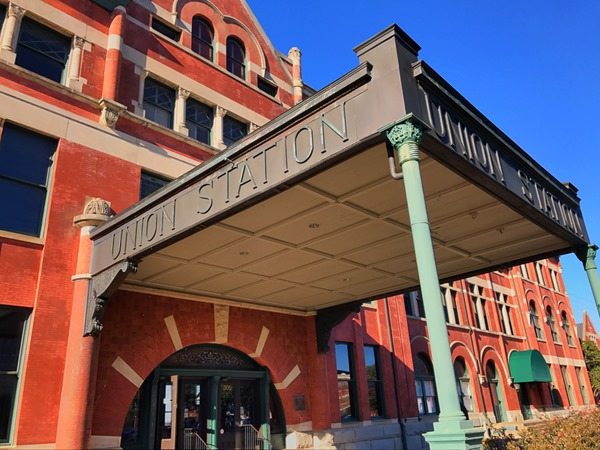 Montgomery is officially smarter than Birmingham: They didn't tear down their beautiful historic train station.
I vowed then and there that next time my kids and I visited a city for history-learning purposes, I would make them walk it – we had missed so much on our two trips!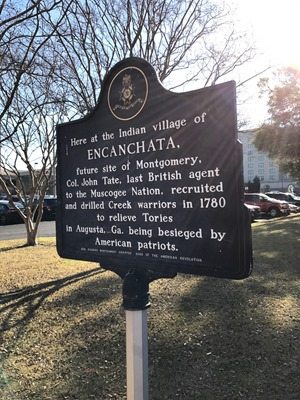 That afternoon, I set off into a frenzy of blissful productivity. For five and a quarter hours – until 10pm, I Excel Spreadsheeted and Quickbooksed and Crunched Numbers and made journal entries. I worked on all the year-end stuff that had to be done for Chris' company, and adored every minute of it.
I'd forgotten how much of an accountant I am at heart – it's just that it's not nearly as much fun when you're being interrupted every five minutes with a request for another snack or an extra show or to please come play a game. But give me an isolated hotel room and a spreadsheet that needs creating and I. Am. In. Heaven.
It nearly made me miss my full time accounting manager days of yore, but not quite.
The next morning, I focused on writing productivity, getting a couple blog posts organized and composed. Meanwhile, in Birmingham, Chris dropped our kids off at Noah's wonderful godparents and drove down to Montgomery to join me. I took him back on my running route to show off the city, the river, the capitol, and the fountains. He also was charmed by the city and repented of misjudging it. We've driven much farther in the past to have a weekend getaway in less charming southern cities, and were happy to add Montgomery to our repertoire.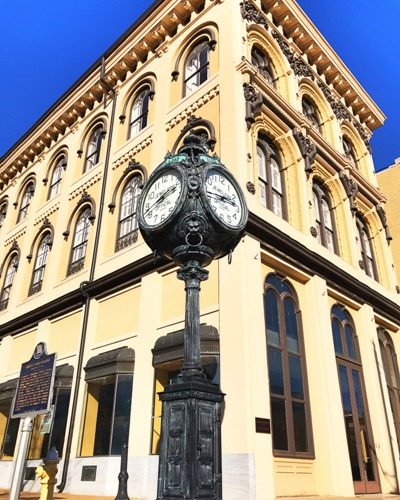 After our run, we headed out onto the rooftop pool deck – in January – a week after a "snow" storm – because Alabama. It was well over 70 degrees and perfectly lovely for sitting and soaking up some winter rays.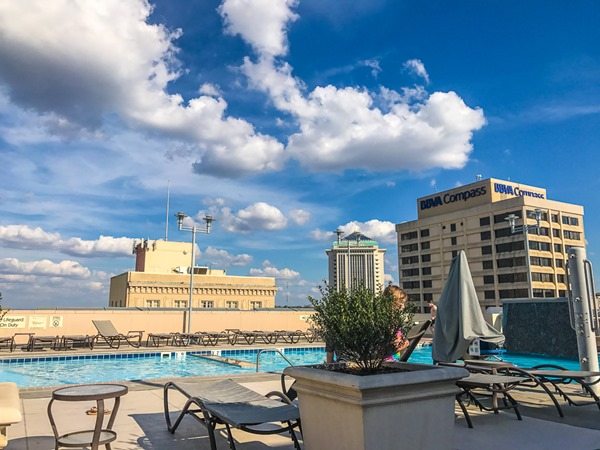 Then he took me out for a sunset drive, of course.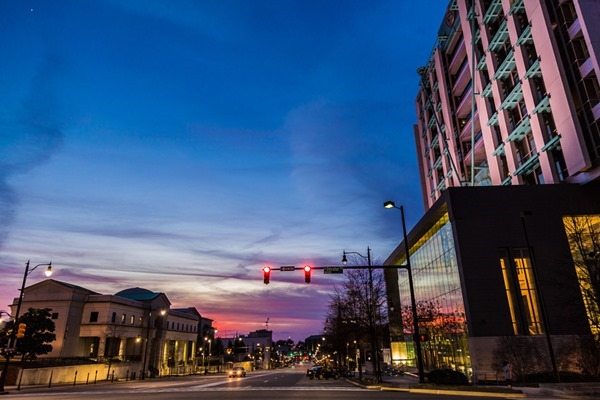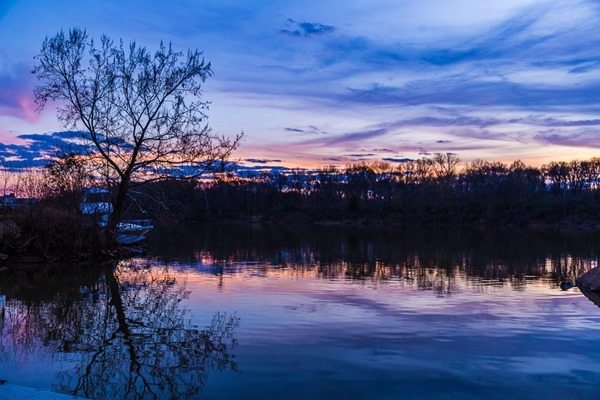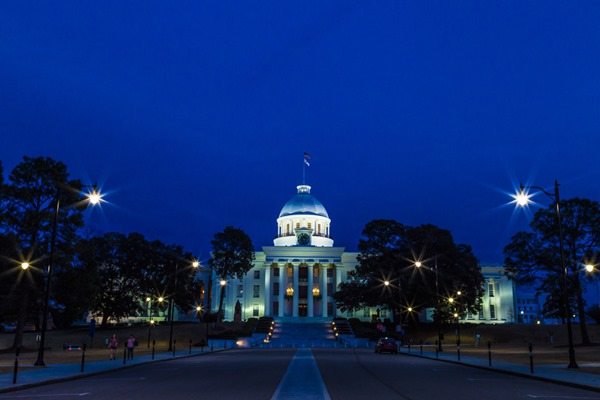 Our hotel was in the restaurant/nightlife section of Montgomery, so we walked across the street to SaZa Italian for dinner. It was one of those places that made you immediately wish it were in your city, and was such potent pasta that Chris came back to the hotel room and passed out for two hours – I forced him to wake up and watch SNL with me.
We got up early Sunday and had our long run – 9.5 miles around Montgomery, focusing on the beautiful historical residential areas, and going through two college campuses – Huntingdon College and Alabama State University. I learned that people don't talk to you nearly as much if you're not a single girl running through the city. Huh.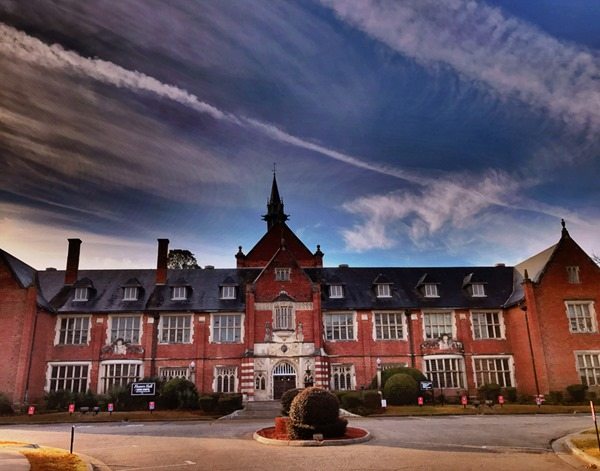 Huntingdon College looked more than a little like Alabama Hogwarts.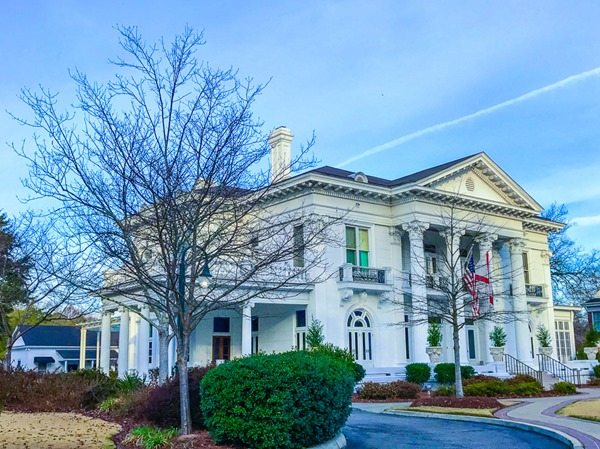 We even passed our sadly sleazy Governor's house. But that's another story for another day.
It seemed that running as a pasttime has not really "made" it to Montgomery. In our 9.5 miles, we counted five other runners. In Birmingham, we would've lost count before the first mile was done.
(Of those five, two were a couple running together. As they passed us, the man said, "I have 17.6. What do you have?" and the woman answered, "I'm showing 19.1 miles." I was convinced they were just trolling us, and I SO BADLY wanted to pass them again and say to Chris, "I'm showing 35.4. What do you have?")
We had the most lovely guilt-free breakfast buffet at the hotel following our run (bacon never tasted so good),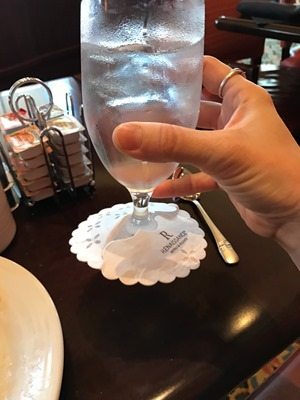 where our water wore granny panties
then laid around for a bit, after which Chris headed out to go get our children, leaving me for the last three hours for a bit more productivity and silence to finish the rebooting process.
Every time I get away like this I remember the incalculable value in a reset, and vow to make it happen more often. So next time you're feeling overwhelmed by life and kids and responsibilities and maybe even want to work on an Excel spreadsheet for 5 hours, I highly recommend raising a white flag and yelling "Reset, reboot, RETREAT!!"