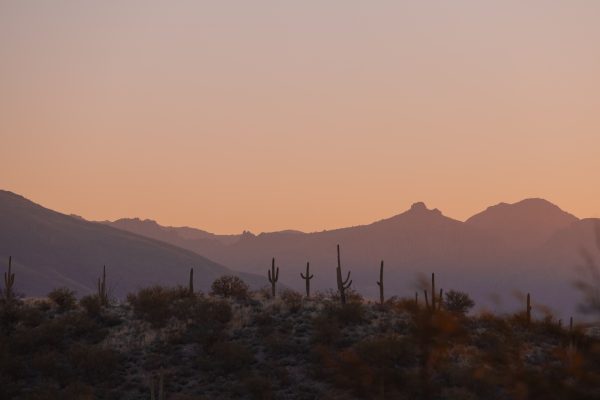 Saguaro National Park.
It's a tiny little spit of land – or actually two spits – one hugging each side of Tucson like strangers in the airport that insist on sitting right next to you, despite the luggage barrier you tried to create.
We'd not planned on going to it, as aforementioned, but when one finds themselves unexpectedly in a city squeezed betwixt two halves of a National Park, and one is on a mission to go to as many national parks as possible, one absolutely goes to Saguaro National Park.
We chose the western Saguaro, in the Rincon Mountains, which was fun for me because I run in Hoka Rincon shoes, and Hoka picks the most random things to name their shoes after – to the point you don't even realize they're named after anything – and did I know my shoes were named after a mountain range in far south Arizona? I did not. But now I do.
There is an eight mile one-way loop road that traverses through the ups and downs of the mountains (which are really more like hills, or what we call mountains in Alabama, compared to the mountains in northern Arizona, but if we can call them mountains, Rincon can call them mountains), with multiple pull-offs and hiking trails going through the desert.
This was our first stop, enjoying the long view of the more mountainous mountains in the background and the saguaros in the foreground.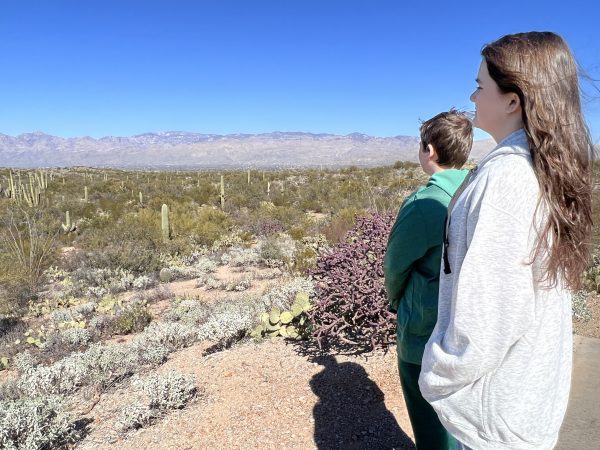 Before we get too far into this post, I am certain that my very exacting 11 year old son would like for me to point out that Saguaro is pronounced sah-WAHR-o. The g is very, very silent – and if Noah hears even a hint of a g, he WILL correct you with a huff.
Poor Chris.
Or maybe Chris just likes getting indignant sighs from his son.
One or the other.
Saguaros are incredible.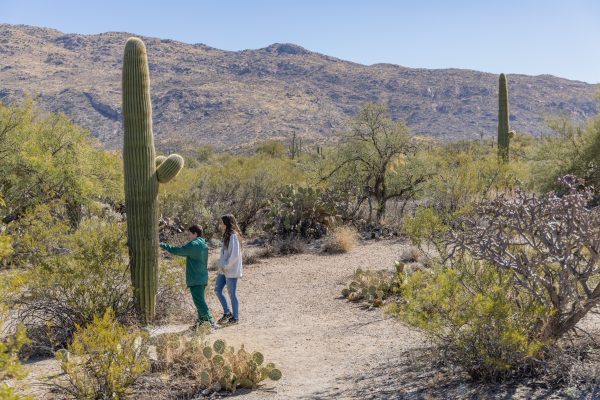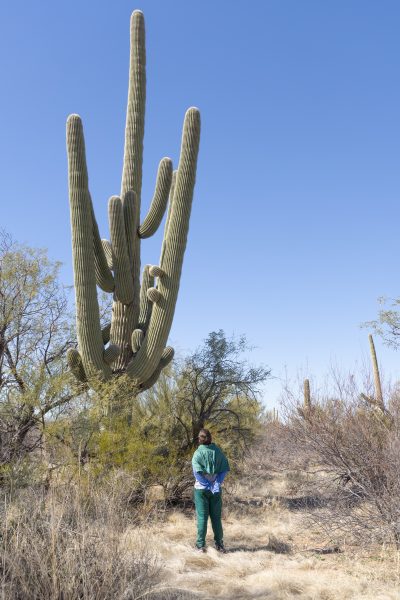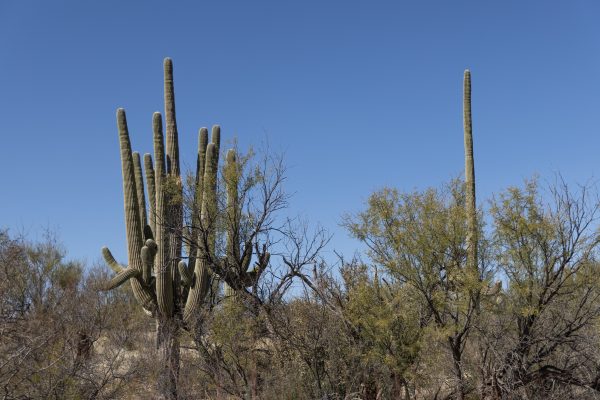 They can live for 200 years and grow up to 80 feet tall. They deserve the right to create amusing shapes to entertain themselves and their fellow Saguarans as they lope through the centuries.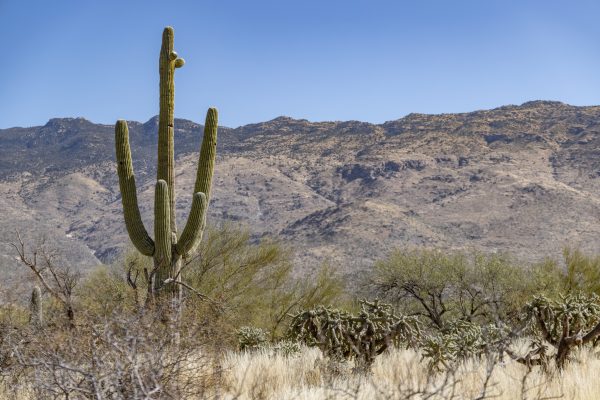 Wait. He deserves a closer look.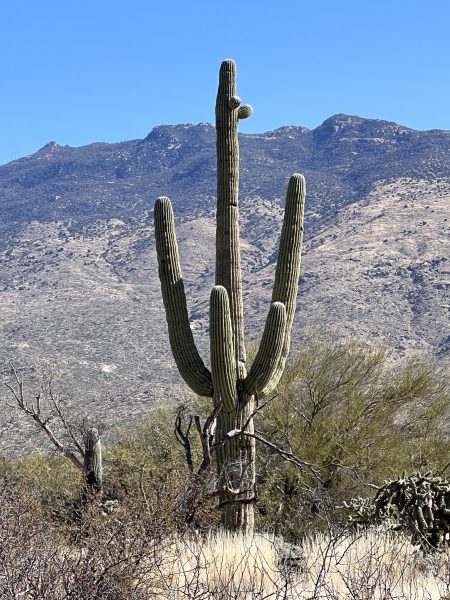 I would very much like to know if they can be classified as a vegetable because if so, that guy totally deserves his own VeggieTales movie. Maybe a story about appreciating personal space and being a bit prickly to those who do not?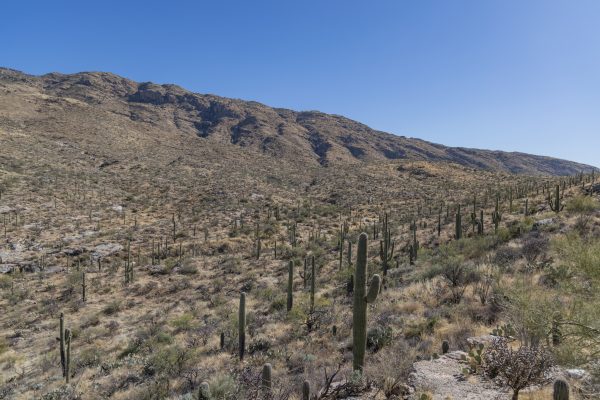 We drove incredibly slowly through the park, enjoying each pull-off with its varying views, and taking a couple of breaks for hiking. We continued to marvel at how much nicer this weather was than the zero degree weather we could have been enjoying in New Mexico.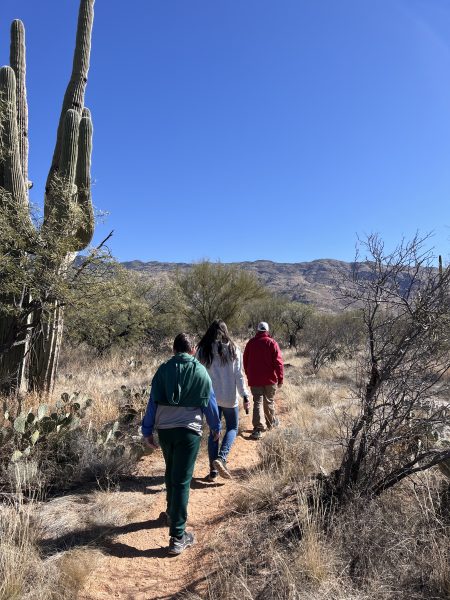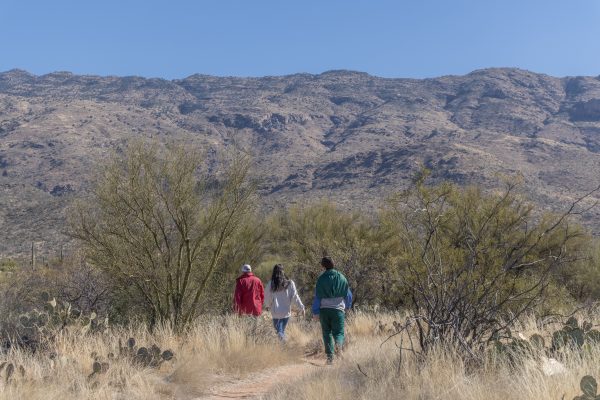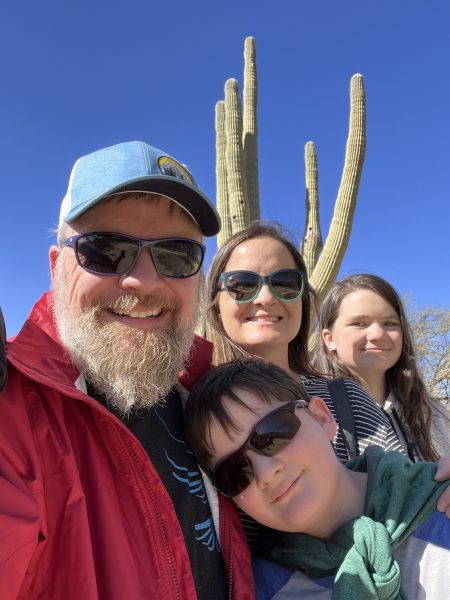 One of the creepier sights we saw along our walks were Saguaro Skeletons.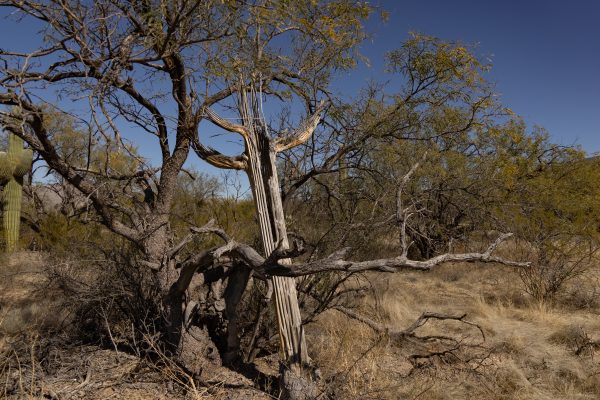 If they can live to 200, how old is that corpse?
The last pull-off we found had some fantastic rock formations with even more fantastic views.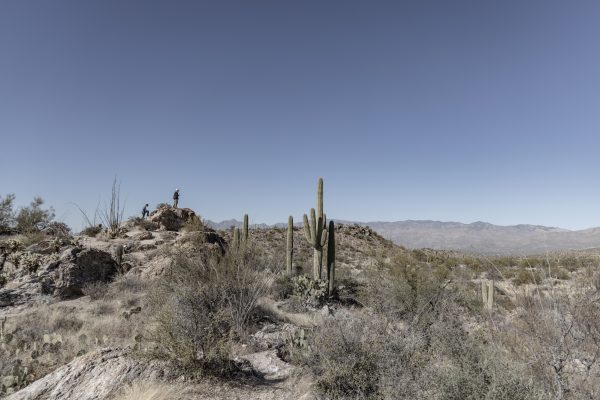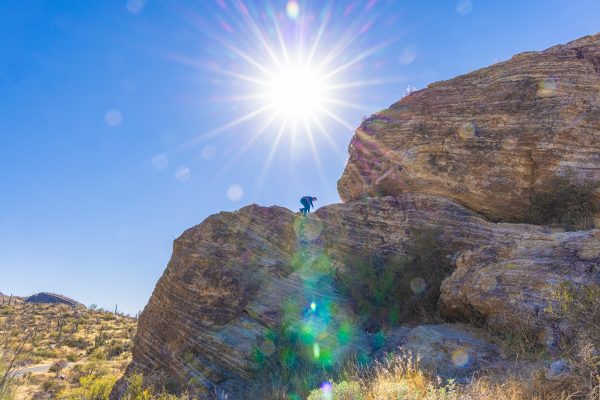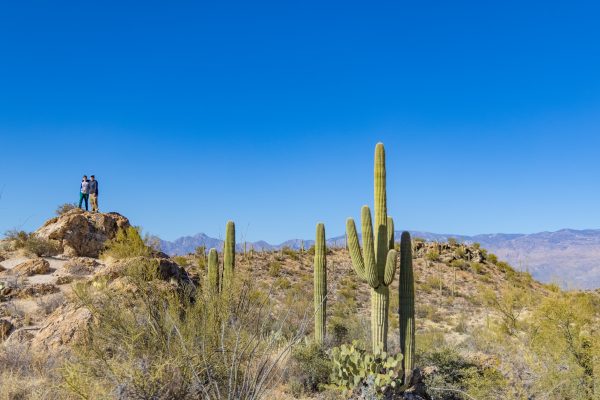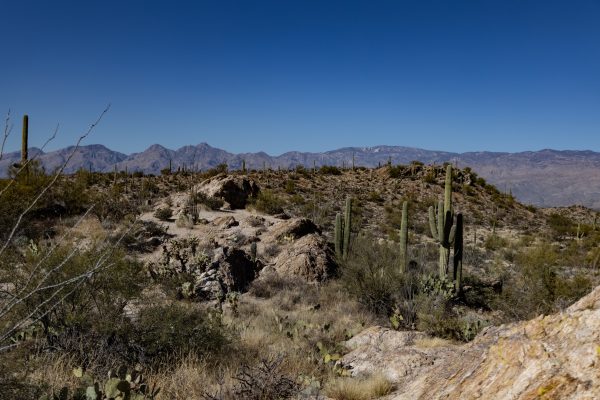 The kids are always up for a climb, so though they look like tiny specks in the distance, they enjoyed figuring out how to scale the massive rocks and peek in their caves. Sadly, being February and all, no creatures were found.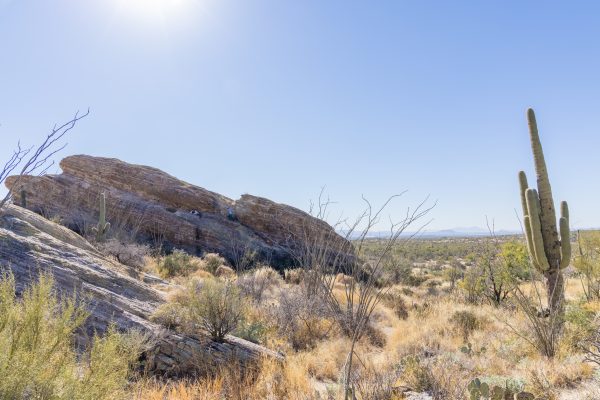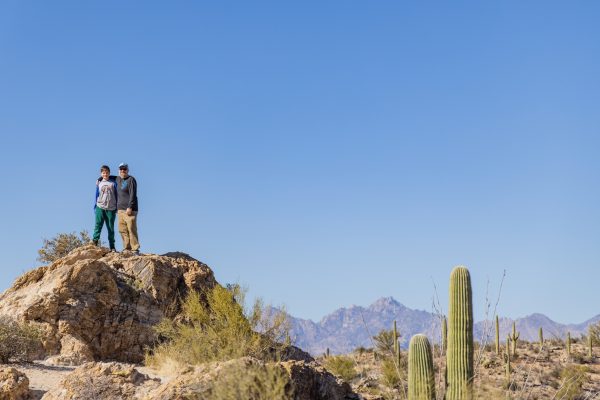 We spent several hours in Saguaro, just doing the 8 mile drive and a couple of trails and climbs, but all of us adored it. The Saguaros are so unique and fascinating, and we all enjoyed finding the next weird one. Besides the Saguaros, there were dozens of other bizarre cacti just waiting to attack our pants legs or our shoes – at one point I had to turn my leggings inside out to remove a rogue spine that somehow traveled through the fabric and up my leg.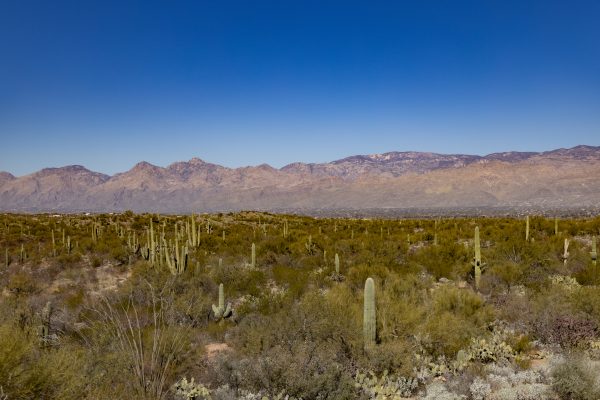 When we left Saguaro, we drove 4 hours north (passing by miles of the Airplane Boneyard as we headed out of Tucson) to our next newly-scheduled stop: Flagstaff, Arizona. Not that we ever explored any of Flagstaff itself (aside from some seriously good Fish and Chips when we arrived). Flagstaff was just the next home base for our next day's adventure: The Grand Canyon.