Hi y'all. It's time for your straight-from-the-state-where-it-happened political commentary on Judge Roy Moore. Because I'm here to make sure that you're informed.
I know, I know – you're all like,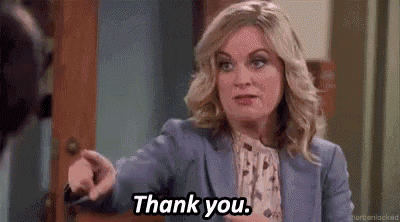 You're welcome.
But by the end of this post, you may feel more like this.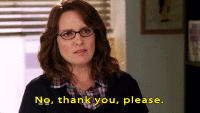 So this all picks up where our dear old Luv Guv left off. If you need a minute to refresh your memory as to that lovely highlight of 2017 Alabama politics, please do, as I provided you this fairytale guide earlier this year.
But here are the people you need to know for today's story:
Grandpa Gov – our Viagra-flinging ex-governor.
New Gov – Kay Ivey, Grandpa Gov's replacement, after we all read his vom-worthy texts with his girlfriend.
Strange – why do you need a nickname when your last name is strange? Oh but he does – he prefers to be called "Big Luther." So let's go with that.
Sesh – Good Ole' Jeff Sessions – lest you forgot that all the delightfully crazy politicians came from Alabama.
And…..Ol' Roy, who we will be discussing today.
Grandpa Gov, in an effort to escape from impeachment due to his nefarious activities related to his affair, promoted the state Attorney General Big Luther into the US Senate seat when Alabama's Keebler Elf Senator Sesh got promoted to US Attorney General.
When Grandpa Gov resigned anyway (right before his impeachment and right right before his mugshot), New Gov said "You know what? Big Luther smells a bit too much like Grandpa Gov's grubby boob-grabbing fingers. Let's redo that whole Senate situation", and called a special election so that the informed and intelligent voters of Alabama could choose their own senator.
Although I do not in any way think it was New Gov's intention, this timing could not have been more perfect for Ol' Roy. Because he had just gotten removed from his position of Chief Justice of the Alabama Supreme Court, for the second time, for defying a higher court ruling, for the second time.
So clearly he was the ideal candidate to represent the fine people of Alabama in Washington DC. Think House of Cards while wearing a cowboy hat (which he wore, while riding a horse, to vote for himself in the primaries.)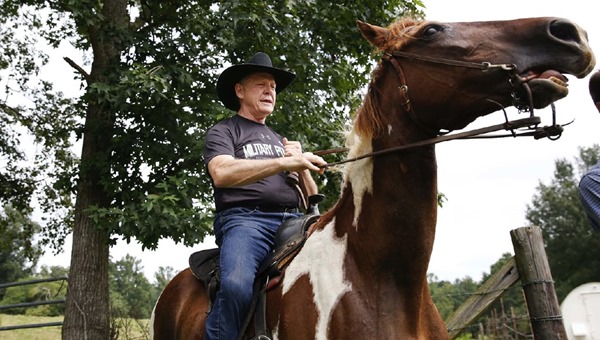 With me so far?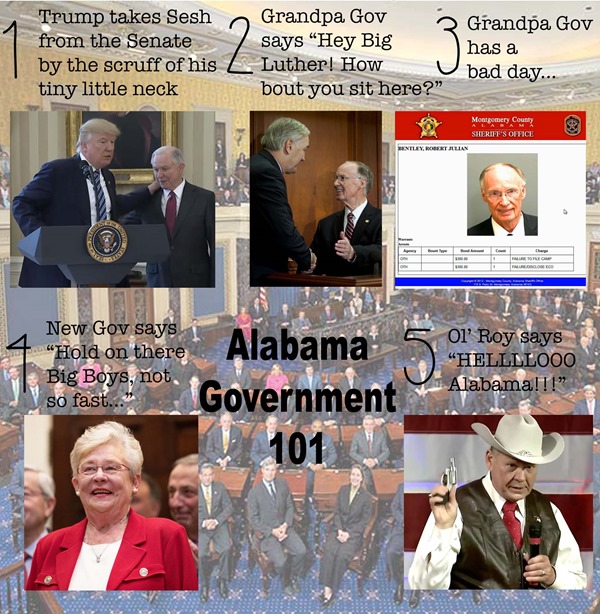 Good.
Let's back up a bit and talk about Ol' Roy's removals from office.
Ol' Roy was elected the first time to Chief Justice of the Supreme Court of Alabama in 2001. He immediately began plans to build a giant ten commandments monument in the rotunda of the courthouse. He'd had a mere wooden plaque in his former days as a Circuit Court (and had gotten sued over that), so a 5,280 pound block made out of tombstone guts seemed like an appropriate upgrade for his new digs.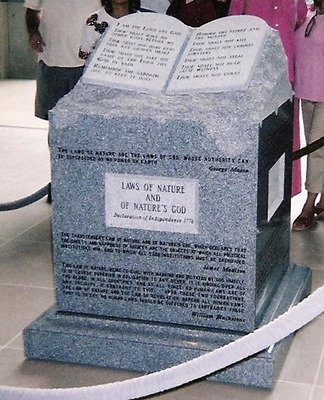 Now. I love Jesus, but this monument is cray. It's like he asked the designer to fit every possible religious or patriotic tag line possible on it, including the National Anthem, the Declaration of Independence, quotes from the founding fathers, and of course, the Ten Commandments.
It's basically the A.J. McCarron tattoo of monuments.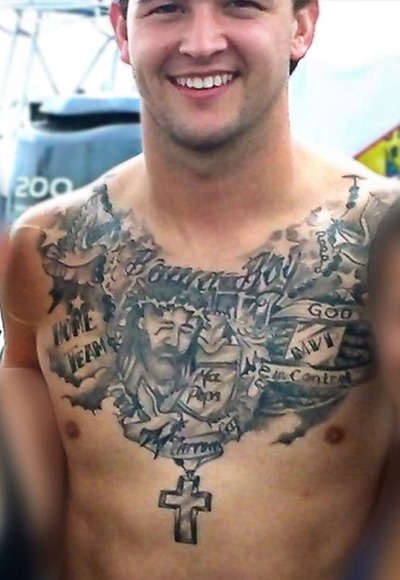 (Non-Bama peeps: A.J. McCarron was a quarterback at Alabama. He married a supermodel. She obviously makes him keep his shirt on at all times.)
Please take a moment to read the amalgam of words on his chest. You won't regret it – we can come back to Ol' Roy when you're done. Or better yet, read it like a second grader's poetry assignment.
Bama Boy
Home Team
Ma, Pops
God – MVP – In Control
Gag
McCarron
I feel like I may be misreading one line in there but..I did my best.
Back to Ol' Roy.
So two years pass with lawsuits, rulings, blah blah, Supreme Court of the United States, blah, appeals, blah, everyone agrees – Roy, you need to put that monument somewhere else. Not where everyone who enters the courthouse has to walk around it.
Basically, "AJ, I'm glad you love God and Ma and them, but for the love of all that is holy please put your shirt on."
And, as one does, Moore announced his intention to defy the order. Because God. And why should he be a good example of respecting the rule of law to the people. He's just the Chief Justice of the Supreme Court of Alabama.
But his brave stand against the evil courts created rallies and supports and speeches and doors being blockaded (as if someone was going to go in there and simply drag the two-ton monstrosity off.)
Now. Regardless of where you stand on the removal of monuments for various reasons, please remember – this is not some historical monument that has been happily and quietly sitting around for 200 years and is all of a sudden being condemned – this is Ol' Roy's very own unilaterally chosen two-and-a-half year old toddler monument.
But this is the hill he will die on – at least with the first of his many lives.
So finally, because he just defied The Supreme Court and the Appeals ruling and all that, they have no choice but to remove him from his seat.
So Ol' Roy was out of a job.
He ran twice for Governor, both unsuccessfully. After losing in the primaries to Bob Riley, Ol' Roy told supporters that "God's will has been done", but he wouldn't call Riley to concede and refused to support Riley in the general election. But hey – who among us hasn't pouted about God's Will every now and then.
(p.s. – Riley was like the only Governor of Alabama's that is not currently in jail or mugshotted. So he was like the best.)
After the whole Governor gig didn't work out for him, Ol' Roy ran again for Chief Justice of the Supreme Court.
And we voted him in again.
And it didn't take him long to find his new Monument to stand on. After the US Supreme Court ruling on Same-Sex Marriage, Ol' Roy sent letters out to all of the judges of Alabama, ordering them to disregard the ruling and enforce the state's ban under threat of legal action.
…Which got him his second removal from office. For…
– Disregarding a federal injunction.
– Demonstrated unwillingness to follow clear law.
– Abuse of administrative authority.
– Substituting his judgment for the judgment of the entire Alabama Supreme Court, including failure to abstain from public comment about a pending proceeding in his own court.
– Interference with legal process and remedies in the United States District Court and/or Alabama Supreme Court related to proceedings in which Alabama probate judges were involved.
– Failure to recuse himself from pending proceedings in the Alabama Supreme Court after making public comment and placing his impartiality into question
Minor points, minor points.
He refused to clean out his office, and appealed. And lost.
BUT BACK TO THE PERFECT TIMING!!!
Thanks the New Gov saying "Hey, let's vote on that Senate thang!", six days following the court's ruling removing him from office again, Ol' Roy resigned from the Alabama Supreme Court and announced he would be running for the United States Senate.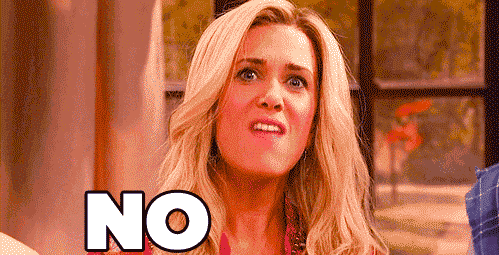 Because those who can't follow the law, make the law.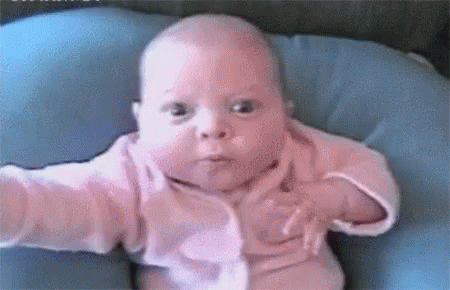 People vote for different reasons. Some people vote for character, or the party line, or the candidate's views on issues, or their voting record, or their IMDB catalog, or their last name, or their physical attributes, Twitter history, or any number of other things. The American system allows you to choose not only who you vote for, but why you vote for them, which factors you emphasize or ignore in that reasoning, etc. But theoretically, on some level, as a voter, you are making some sort of informed, rational choice based on something.
Voters haven't always shown a knack for the subtleties between genuineness and hypocrisy, or between those who believe in their values and those who are manipulating their values to get votes, but regardless, this particular voting opportunity was a lose/lose.
Because in the Republican primary, there was:
– Ol' Roy.
– Big Luther, who still had the Luv Gov's film of slime covering him,
– Mary Maxwell, a woman who moved from Australia to Alabama to run for Senate. Her qualifications include writing books on mind control, political treason, natural cancer cures and teen etiquette.
– A few other low-level politicians with absolutely no chance of winning.
(Let's be clear: Mary didn't have a chance, either, but she's worth mentioning because Australia? Really? But hey – we appreciate you sending over a reasonable candidate.)
Shockingly, Mary's knowledge of mind control did not help her win, and Ol' Roy took the primaries.
And New Gov (who created this mess) was all like,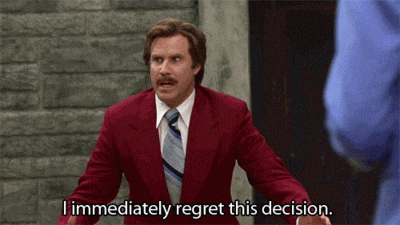 The special election was set: December 12, Ol' Roy versus Doug Jones, a democrat (which, in the language of  Alabamian, the definition of Democrat is… (n.) – a person whose political beliefs are so heinous that even if his opponent is sleeping with your wife and also a serial killer of the clergy, the Democrat will always be the most sinful choice.)
(This definition, by the way, is how we ended up with Republicans like Grandpa Gov who say and do whatever they want, because Alabama is like that parent that doesn't offer any actual consequences for disobedience, but then is flummoxed when their four-year-old acts like a raging demon.)
…And then things got weird.
On November 9, The Washington Post broke the story that also broke the dam.
When Ol' Roy was the not-so-fresh age of 32 and the Assistant District Attorney, he allegedly targeted a 14-year-old girl whose parents were divorcing, asked for her phone number, manipulated her into "dating" him, and sexually assaulted her.
Three other women also testified to him pursuing them, dating them, and/or buying them alcohol when they were underage and he was in his 30s.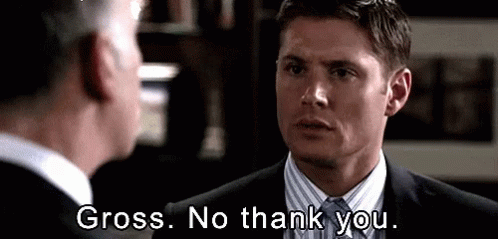 Ol' Roy quickly played his favorite card – The God Card. He denied it all, calling it spiritual warfare and a political witch hunt, pointing out the suspect timing of these things being brought up.

But as we all know thanks to Bill Clinton, if you deny it and you're an actual dirty dirty dirtbag, more women will come forward.
(Also learned from Bill: It still may not mean your career is over.)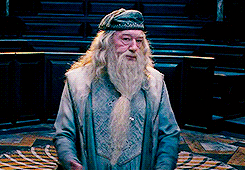 What followed was another accuser, who said that he violently assaulted her as a teenager after offering to give her a ride home from the restaurant where she worked. She claimed he threatened her to not tell anyone, and said "You are a child. I am the District Attorney of Etowah County. If you tell anyone about this, no one will believe you."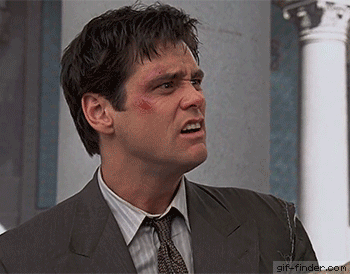 She also had a yearbook that he allegedly signed (which, honestly, is so weird that a 34-year-old man would have signed a waitress' year book in December that it is in doubt for its authenticity. But it's almost so random that why would you choose that to forge?), which Ol' Roy's lawyer has demanded access to so he can examine the inconsistency of fonts used, and carbon date the ink to the appropriate SNL cast.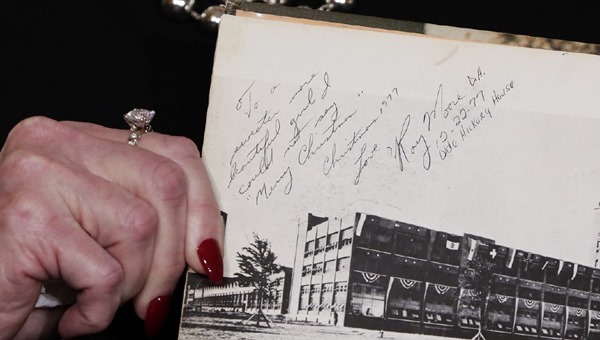 Ol' Roy denied it, and "didn't remember" dating teenagers, but conceded that he could have dated teenagers. Whatever happened to morally dubious politicians owning it hard like Alexander Hamilton dropping The Reynolds Pamphlet?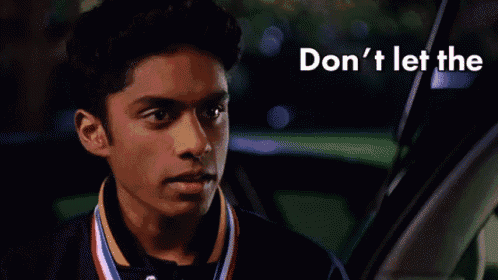 (It's pertinent to note here that Ol' Roy married when he was 38 and his wife was 24.)
In the midst of this election, one of his professors and many of his classmates came out and gave us a disturbing window into Moore's school days, where one professor had to abandon the Socratic method just to get Ol' Roy to shut up, and another professor nicknamed him "Fruit Salad" because he was so mixed up and made no sense.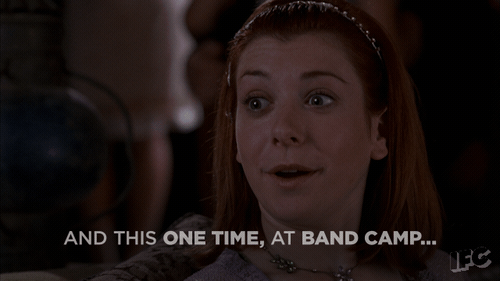 And THEN, all of Gadsden, his hometown and where all of these teenage incidents allegedly occurred, began offering interviews and telling their stories about how Ol' Roy would troll the newly-built mall every weekend for teenage girls, harass the young store clerks, was known by every mall employee as a SuperCreep, was placed on a mall watch list for being a complete Ick, and eventually was possibly banned from the mall.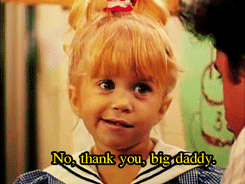 Even the National Chapter of Dirty Old Men began to be disgusted.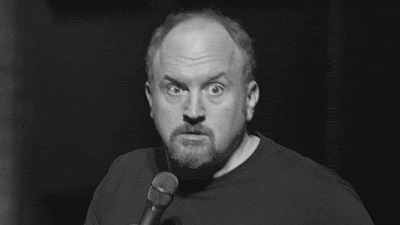 I totally get why the women who had been assaulted hadn't come forward. Most of us women have been sexually harassed and/or assaulted at some point, and if we all came forward, the world would dissolve into nothing but women calling out their assaulters.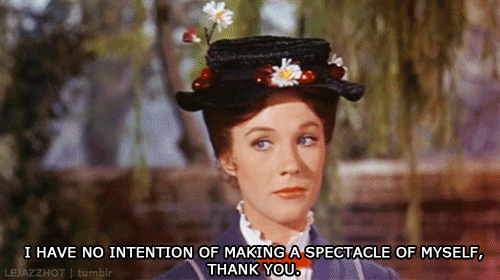 But as for the whole city of Gadsden keeping the whole mall thing under wraps, I'm with Cameron…
https://twitter.com/DCameronSmith/status/930442699286642689
Then a lady came forward who claimed assault in 1992, the first accuser in the era of Ol' Roy's post-marriage days, and even more ladies came forward and said that Ol' Roy had tried to hit on them, pick them up, and/or assault them when they were teens and he was in his 30s. The numbers of accusers, of corroborators, and of common Gadsden knowledge is quite enough to overcome any doubts due to the timing of this avalanche.
After all this, national Republicans ran from him as fast as they could.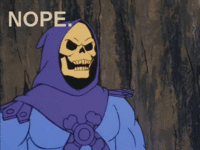 And Ol' Roy was all like "Seriously Guys I didn't do it!"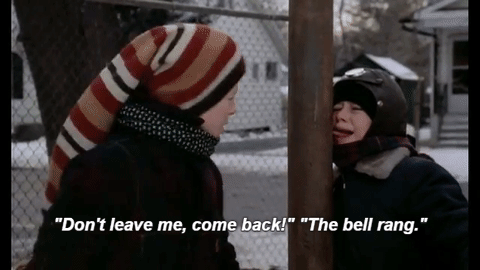 All while state republican leaders doubled down and threatened anyone with political murder if anyone dared defy him, run against him, or speak out against him.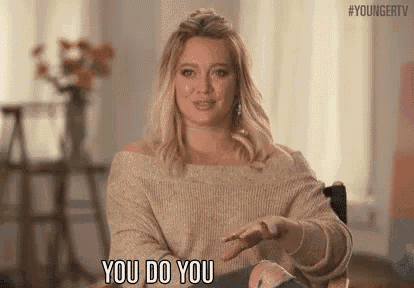 Everyone had to get their opinion in.
Rush Limbaugh excused him by saying "Well, he was a democrat when he did all that, so…"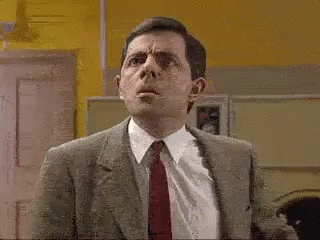 And his supporters rallied on Facebook in support of him, while the rest of us wondered in our heads, "How many women would it take for you to take a hot minute and consider whether it could possibly be true that Ol' Roy's a hypocrite who has been using you and your values?"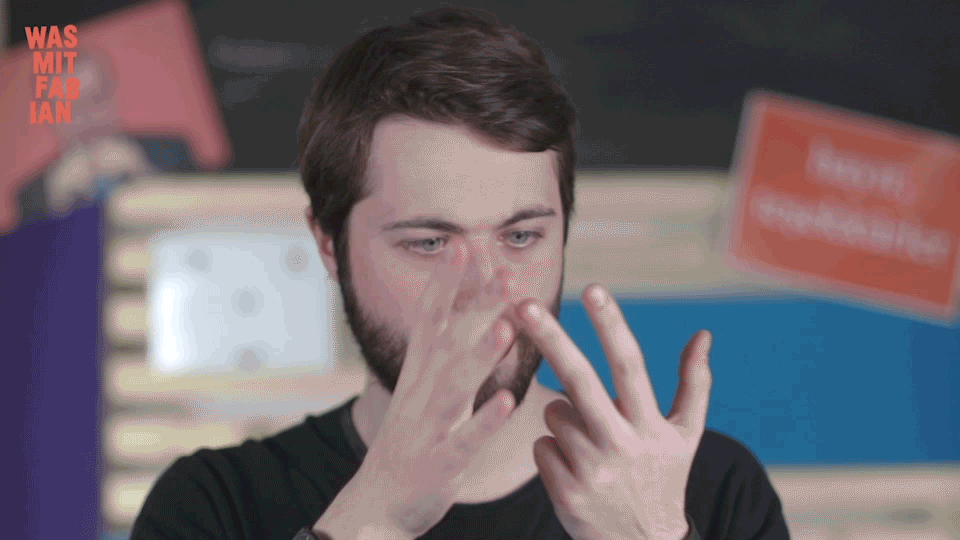 But the winner of Moore defenders was Jim Zeigler, state auditor, who said,
"Take Joseph and Mary. Mary was a teenager and Joseph was an adult carpenter. They became parents of Jesus. There's just nothing immoral or illegal here. Maybe just a little bit unusual."
Jim: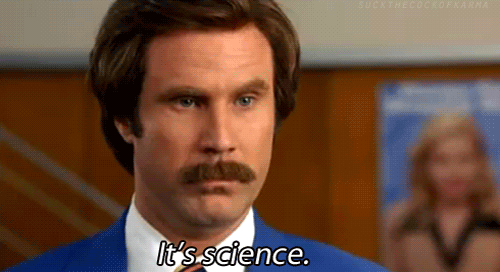 Me and the rest of Alabama: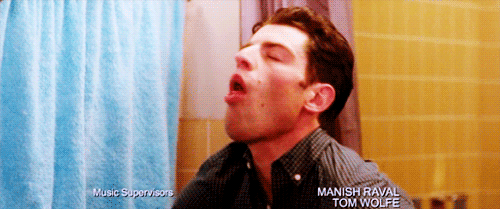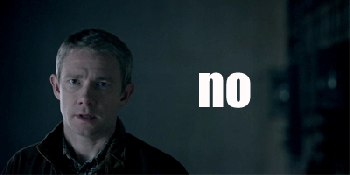 In his analysis, Jim missed:
a) Ol' Roy's actions were allegedly nonconsensual. Yeah, that's illegal.
b) Even if they weren't nonconsensual (which they were – see point a), age of consent in Alabama is set by the actual Alabama law, not the ages that we guess people were in A.D. 0 when life expectancy was today's legal drinking age.
c) Mary and Joseph and Jesus and God….I'm not even going to try to explain all that to Jim. But let's just all agree he got it wronger than Kanye attempting to explain advanced trig, and people like Jim are why Alabamians and Christians and especially Christian Alabamians look like idiots in the national news.
So that's the story of this week's crazy Alabama.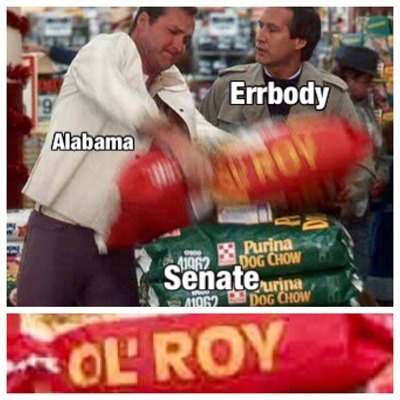 …And all of this is because Grandpa Gov's oozy, icky office romance (and the texts that went with it) continue to ripple consequences in moldy, skeezy concentric circles.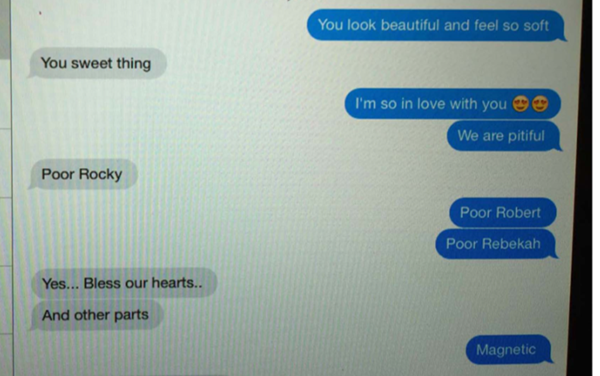 I don't think that blessing stuck.