Noah is six years old, and this year was his fifth year to attend the Petit Le Mans race. My dad is a Tech Inspector for the Le Mans series, and the importance of being related to such a cool guy might have gone to Noah's head.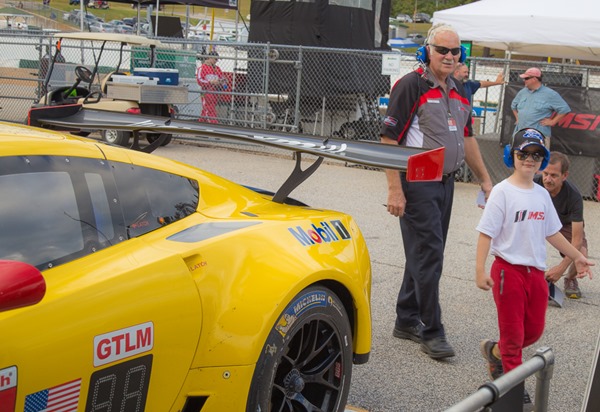 Granted, I don't think most kids would blame him – the access he has enjoyed is unparalleled.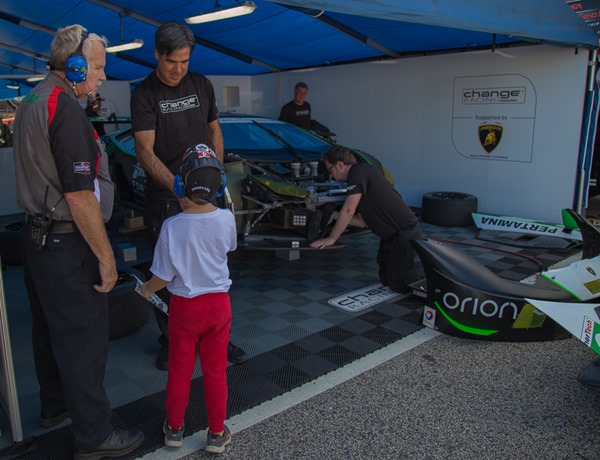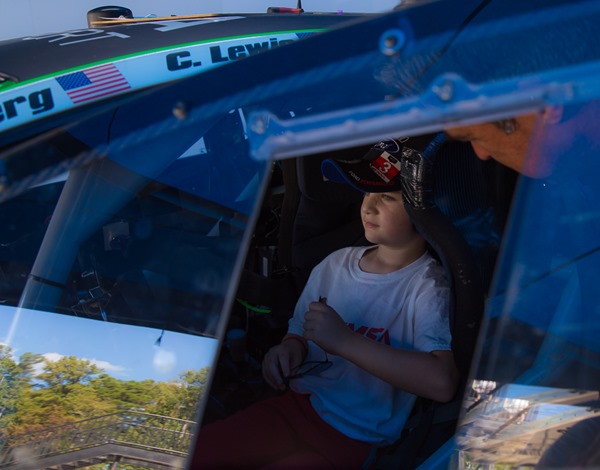 This year was Ali's first year to join us (she has always preferred to have a quiet weekend alone with Gramamma – no headphones required), and also perhaps the last, as my Dad retired after this race.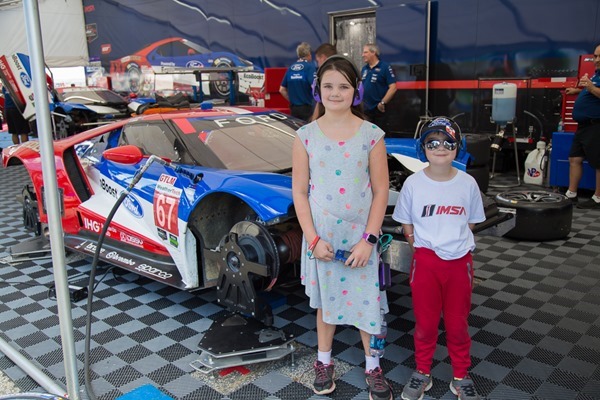 But.
The very next weekend, my kids were at my parent's while Chris and I were at a football game. My dad was already settling into his retirement quite gracefully, really enjoying his time away from automobiles. Because Ali, Noah, and my Dad built a coaster car together.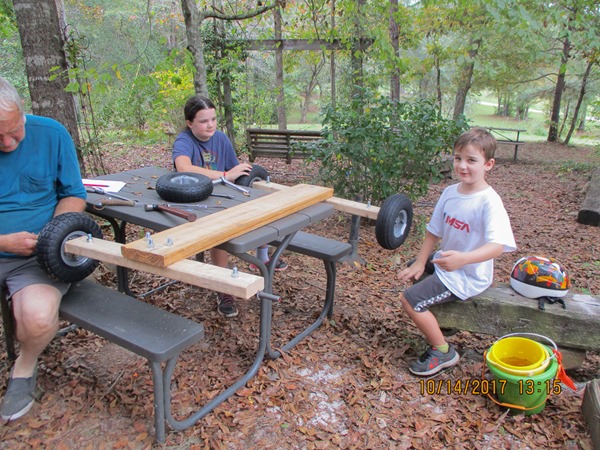 I cannot very well tell you about the process since I wasn't there, but Ali wrote a paper to help me out.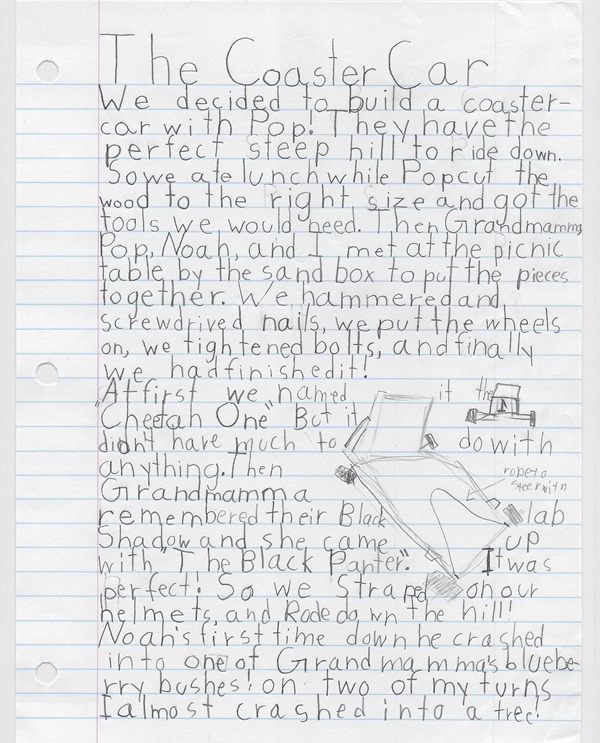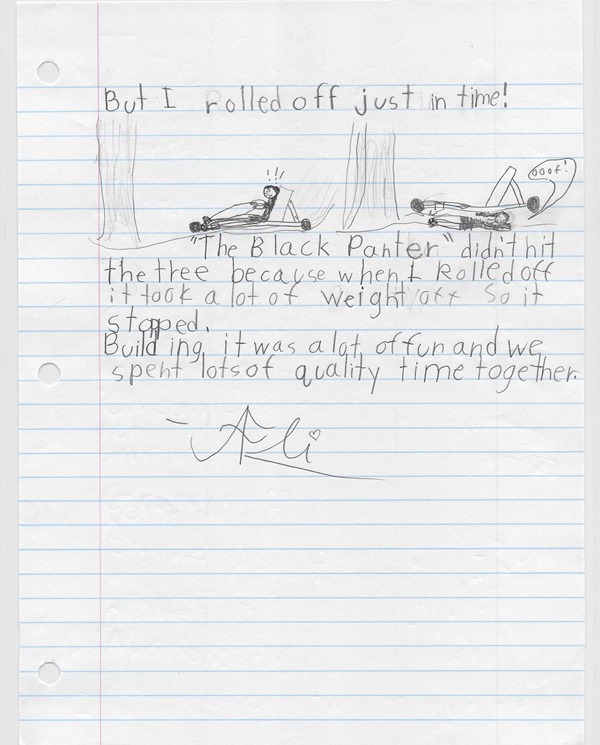 Gramamma sent me pictures of the process, which further helps explain how a coaster car works.
She documented the plans…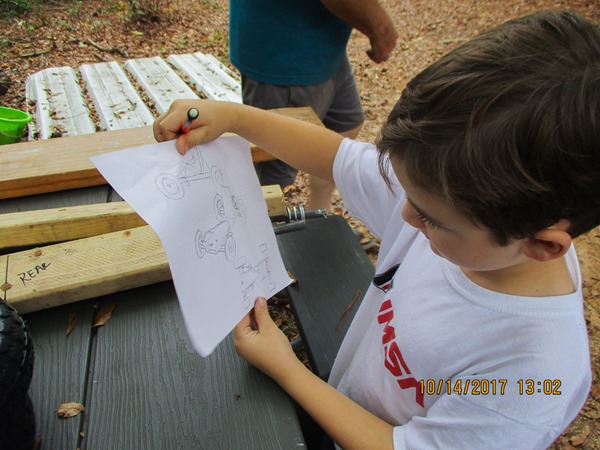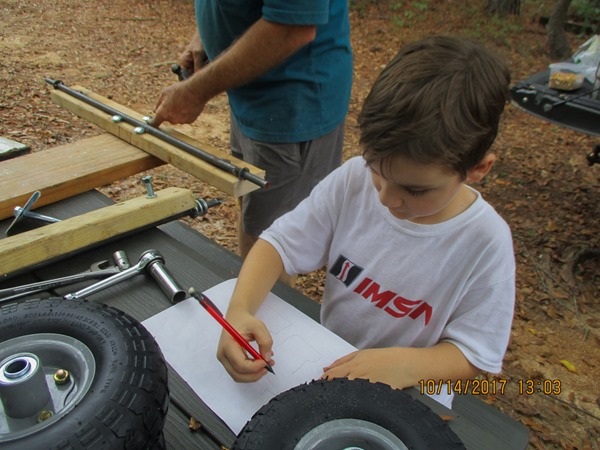 The manual labor (and professor),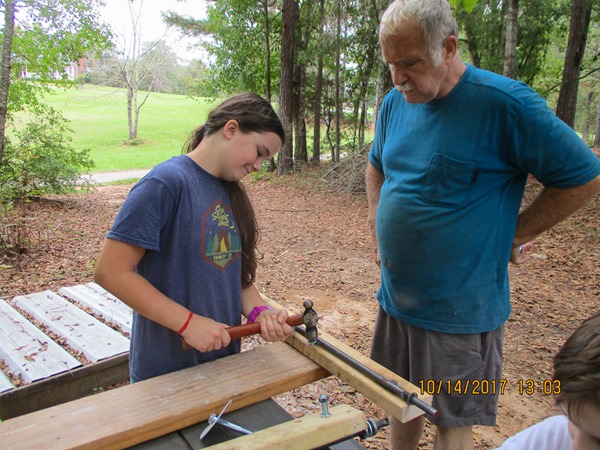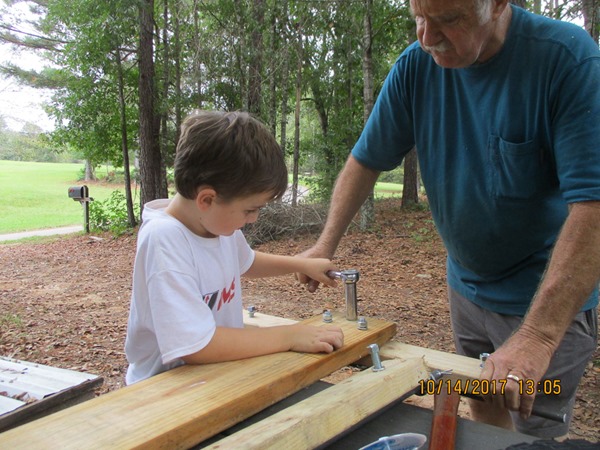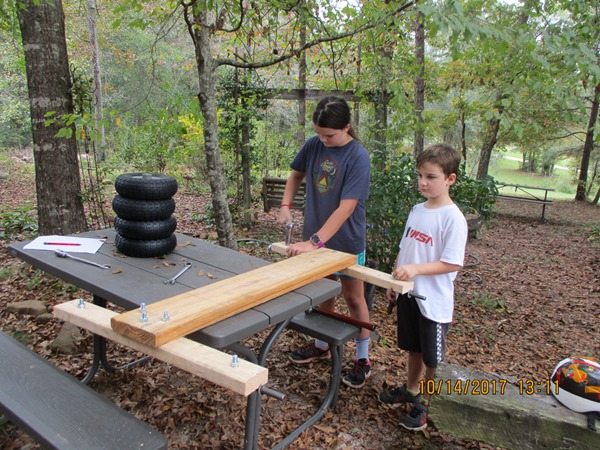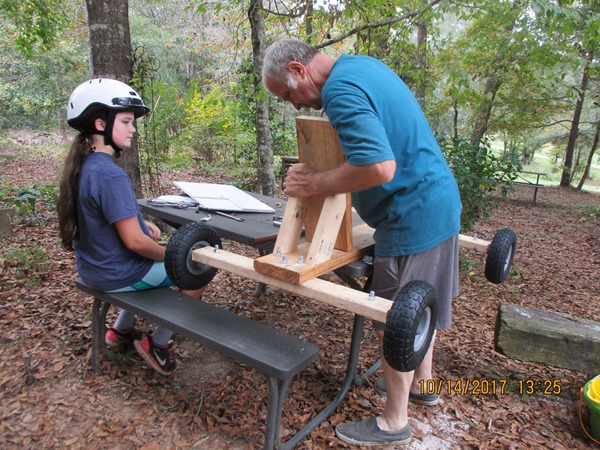 The racing details,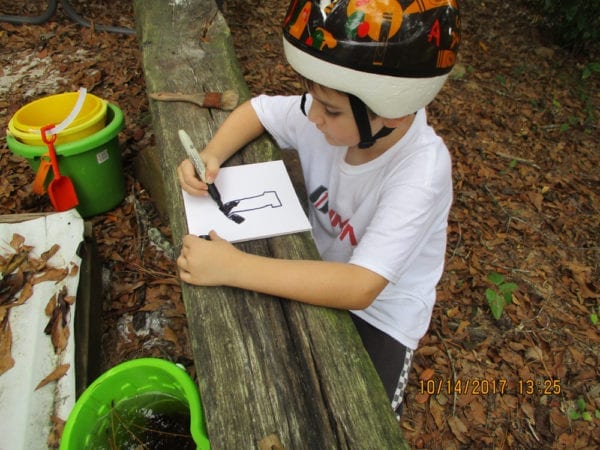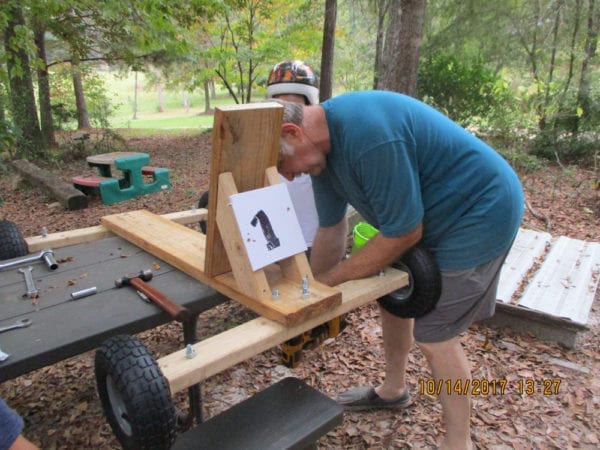 The mechanic's signatures (all hand-built luxury cars feature this),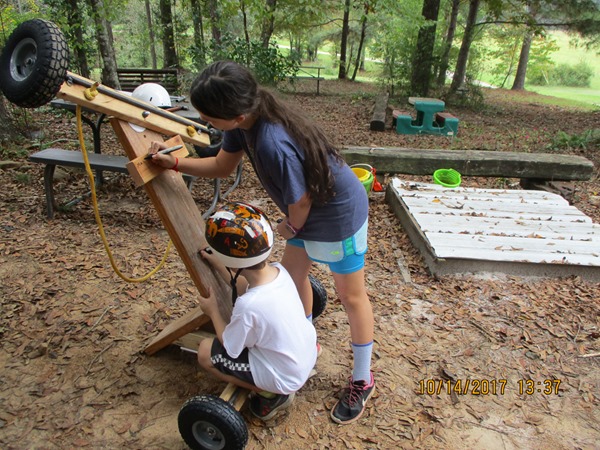 And the inaugural voyage, where Noah took out a blueberry bush on his way down.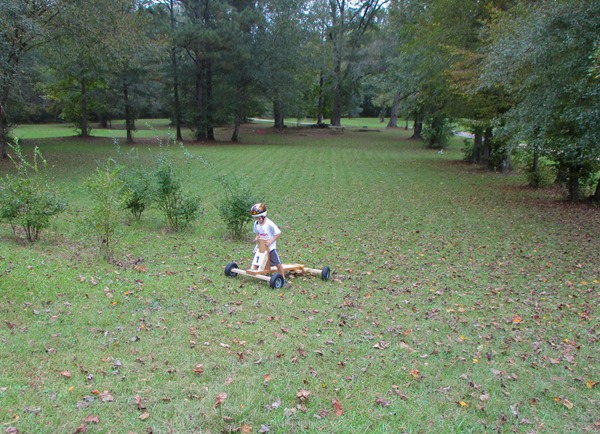 As you can imagine, there were both successes and crashes…
Both of which Noah also documented for us in his diary.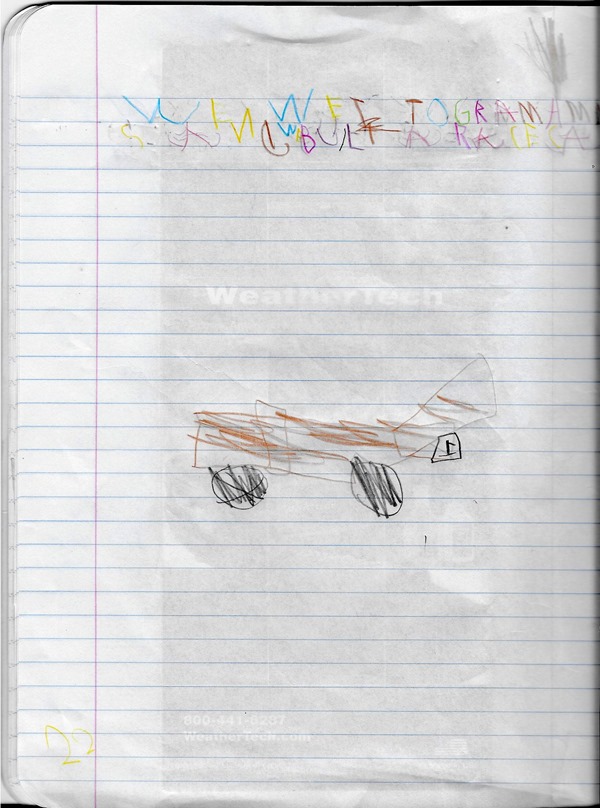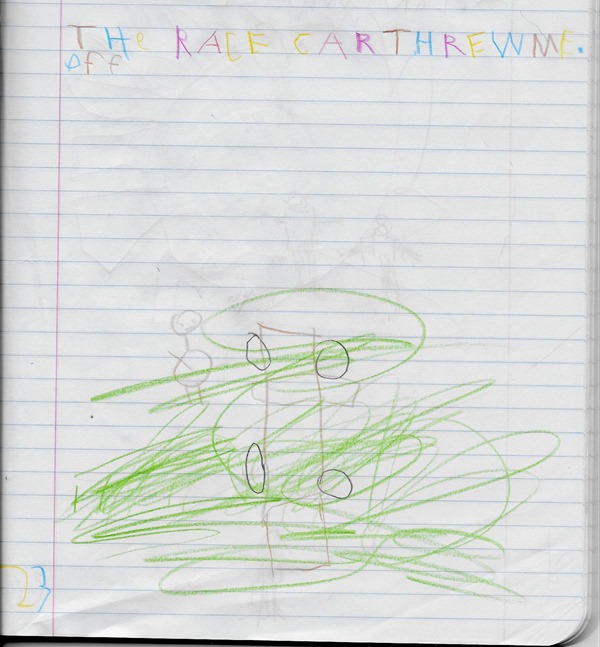 If you're not lying in a swarm of grass beside a car at the end of the day, did you really have a fun time at your grandparent's house?
I think not.
---
Editor's Note: Regarding the odd color choices, Noah insists on writing in his diary according to his Synesthesia colors. This takes FOR-freaking-EVER, but it makes him not complain about writing. So I just make sure I'm out of the room, enjoying my morning coffee, for the process.