From the beginning…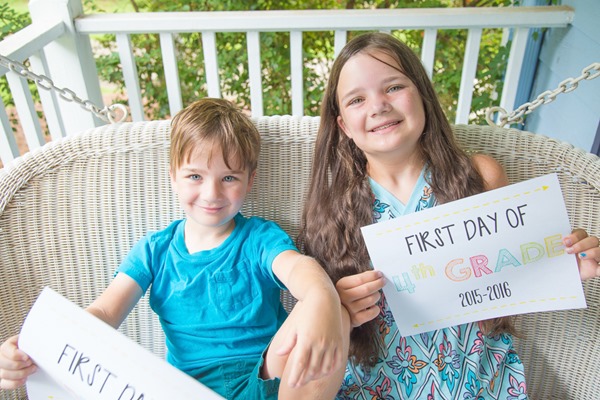 I promise this was from the beginning of this school year. Ignore the wrong dates. I'm a qualified teacher really I am.
To the end.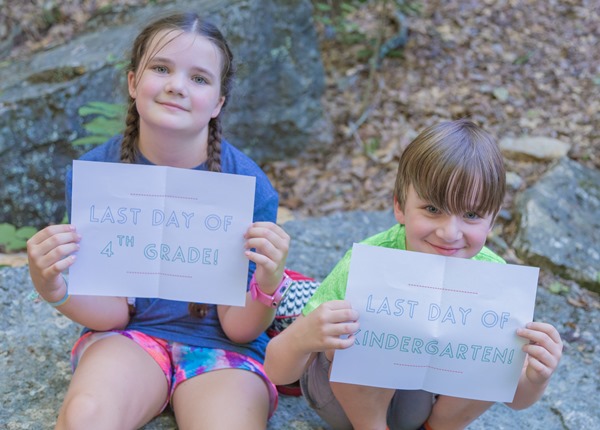 It was an absolute adventure.
And my most ambitious and longest school year yet is finally over.
Although we'd finished most subjects, we officially ended it all on May 24, toward the end of a two-day field trip to Huntsville when Ali and I mutually agreed that although we did not go to all the places in my giant Alabama History plan, we were both officially done. Two days later, after she finished her field trip reports on said trip, we were DONE done.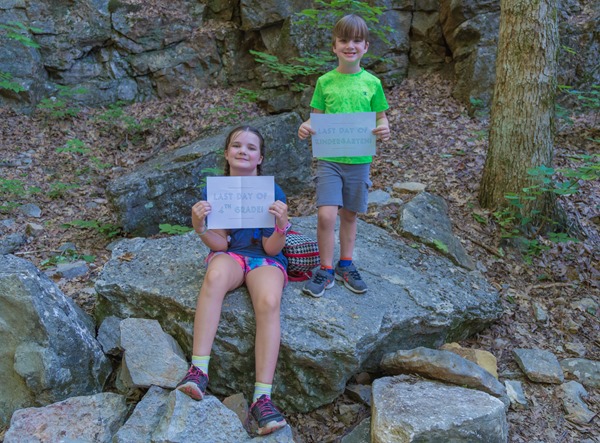 We did a total of 36 field trips, some(crazy)how, over her fourth grade year. (Some were multiple trips on the same day, so it's not quite as insane as it sounds.) The book she wrote about those visits…is substantial.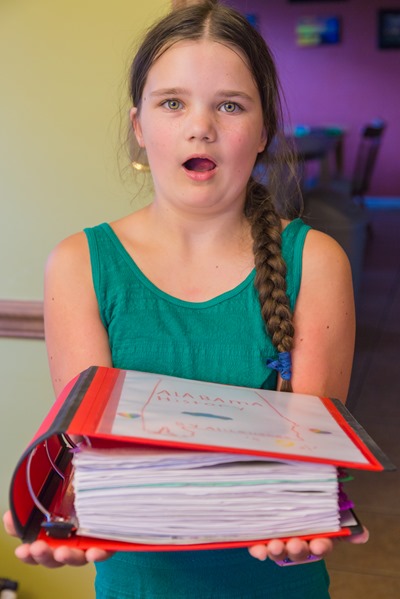 It was a remarkable year – one that we all learned more than usual and we will all remember extraordinarily fondly, but also a busy year. And oh by the way, Ali grew just a bit.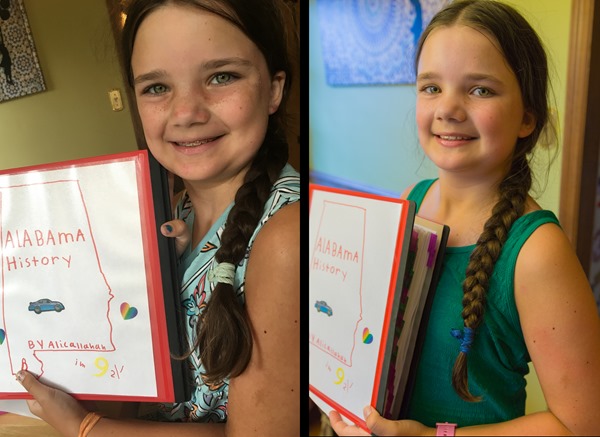 (Noah grew too and also Noah learned to read this year but poor kid – gets overshadowed by our giant history project. Someone clap for Noah! He can read! Hooray!!)
(Okay thank you. Now let's continue.)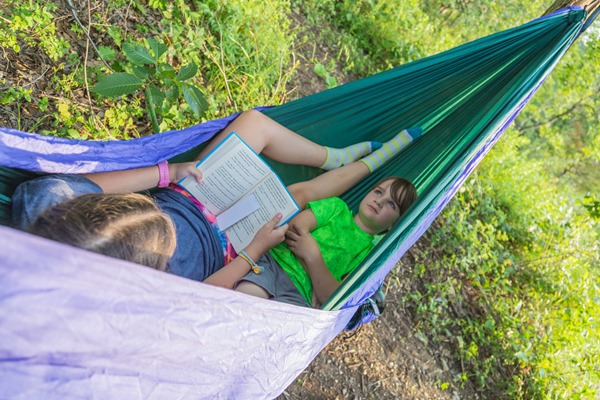 I didn't get all of our Alabama History adventures written about during the year, but Ali's reports are so much better than mine, so I'll just let her cover the ones I never got around to:
Arlington Antebellum Home and Gardens: This was our least favorite trip – we went in December and it was really cold that day, so we didn't enjoy the grounds. The admission price was high, and there wasn't that much to see. The Christmas decorations were pretty, though, and the "A Christmas Carol" theme was fun. Ali and Noah made the best of it and slid down the very uneven floors in the Antebellum mansion. (The floors were uneven because plumbing was installed post-construction. Makes for a fun indoor slide.)
Arlington Small

Tuscaloosa – we went to the Bear Bryant Museum and the Children's Hands-On Museum. The Hands-On Museum wasn't exactly history related, but it was my favorite museum when I was a kid, and I wanted them to enjoy it again. As expected, Noah now asks me to take him back there at least every other day. This was our last field trip with Carla Jean, so it was a delightful, yet bittersweet, final opportunity to enjoy our perfect symbiosis of friendship and education.
Tuscaloosa Small

Southern Museum of Flight and the Birmingham Public Library Maps Exhibit: we took my Dad along to the Southern Museum of flight, which was fantastic, because he was able to teach the kids so much about the planes he'd worked on in the Air Force. Like their inappropriate nicknames and the fact that the switch that drops the missiles is called the "Pickle Switch." Important information. The kids really enjoyed this museum – they had many planes to play in and several hands-on areas. The education director, Mr. Charlie, was a wealth of information and really fun to make and fly paper airplanes with.
Southern Museum of Flight and Maps Exhibit

Birmingham Civil Rights Institute: This was one of our most important visits, but also ended up being one of our most risky visits. It is definitely geared more toward teens and adults, yet I was brilliant that day and invited friends to come with us. Needless to say, our group of 11 kids ten years old and under were greeted at the front door by a museum curator with strict instructions on how to behave and respect the museum. They did well, considering, but I wished I had left Noah with someone and just taken Ali. It was a grave experience, and there's so much Civil Rights history that happened right here in Birmingham to absorb. The videos are quite graphic, as are the exhibits. It's both a vital and painful piece of understanding Alabama's history.
Birmingham Civil Rights Institute

U.S. Space and Rocket Center: Alabama played an important part in the Space Race. The U.S. Space and Rocket Center is a fantastic campus (it's way more than a museum) to learn about and appreciate that impact. They have actual vessels that have been on the moon – that alone is worth the drive. The staff there was extremely helpful and voluntary with their loads of information. They made the kid's visit so much more fun.
US Space and Rocket Center

The Double Helix Park, EarlyWorks, and The Huntsville Depot – We did a triple take for our last field trip day (maybe that's why we were so done by the end of it) – we first walked The Double Helix Trail in Huntsville, which is a really excellent .8 mile walking trail in the shape of a double helix. Along the way, you learn about characteristics that are on each genome and how they affect our genetic makeup. They also have an app that you can download and turn the walk into a Scavenger Hunt, which we did and the kids adored.
EarlyWorks is a Children's Museum in Huntsville that, instead of being a science-based hands-on museum like McWane in Birmingham, it's a history-based hands-on museum, specifically focused on Alabama History. It was an excellent place to spend an afternoon – the kids loved playing Mercantile, running through the River Boat, and setting off dynamite. Oh and their pile of stuffed dogs is AMAZING.
The Huntsville Depot had a fantastic collection of train cars that could be played on, and even had working buttons and switches that made thrilling noises. They also had a museum of old cars and a train museum. We didn't make it in time to go into the train museum, but the kids enjoyed the rest of it immensely.
Huntsville Field Trips

Interviews – we didn't do nearly as many history interviews as I'd hoped to. The fact that all the interviews would be in the latter part of the project (nobody's still alive from the prehistoric days, after all) contributed to my failure in that area. By the time we got to the end of the year, I was just trying to desperately finish the field trip part of our project. We did have one interview event, however, that was seriously tremendous. Our famous meteorologist James Spann came and spoke to us and a group of about 40 other people who have been participating in our Alabama History project, or that just wanted to come and hear him speak. It was very off-the-cuff, and he talked about all sorts of fantastic Alabama stuff (such as the route one would take if they wanted to turn the four hour trip to the beach into a four day trip, going through every little town and eating at every tiny bar-b-q dive along the way.) He took questions from the kids, as well, which was really fun and quite hilarious. We talked about tornadoes and racism and small-town Alabama and everything in between. He was the perfect person to single-handedly handle the interview portion of our project.
James Spann Interview

And that's it. I'll see you again in four years, Alabama History.
If anyone wants the last version of my spreadsheet, they can find it here. I do plan on doing a seminar later in the summer for anyone interested in the details of how we made this year work. I plan on having a curriculum guide written up and copies of my spreadsheet ready to go, so let me know if you'd like to be a part of that.
I mean, I plan to do all that, but it is summer. And it's been a mighty long school year. So feel free to nag if you don't hear from me. Until then, I'll be making like Noah and taking a nice, long, nap.