My eyes have finally recovered! They got worse before they got better, and then I went to the beach and exposed them to the Florida sun for four days straight. So yeah. I take care of myself like that.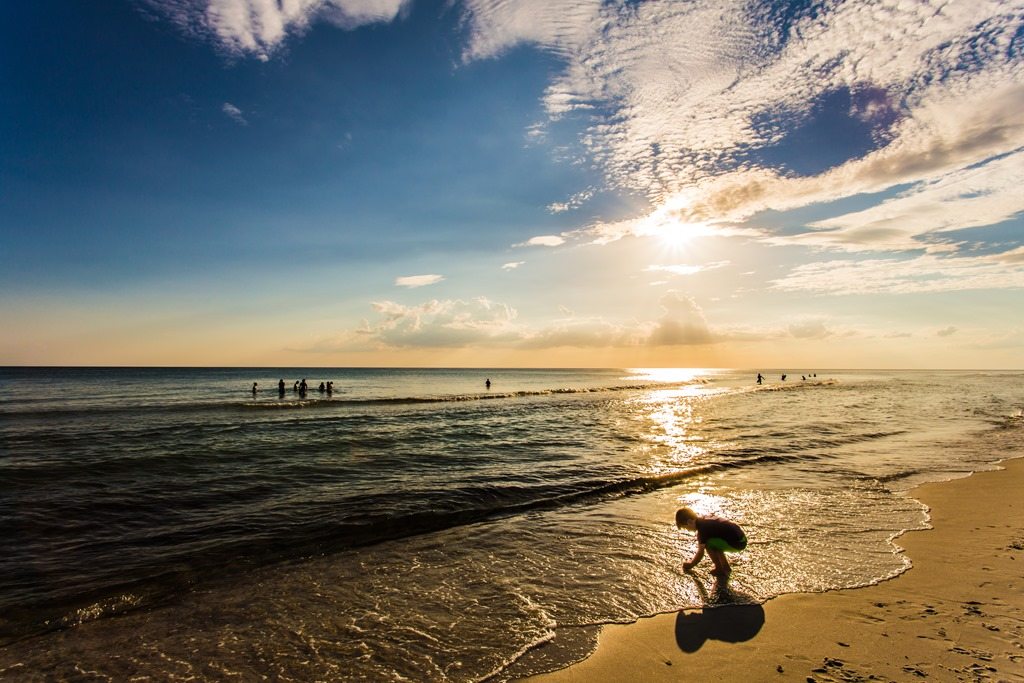 But your questions.
THANK YOU for your questions.
Seriously.
They've been extremely therapeutic for me to ponder, because one of the reasons I've been blogging less lately is that I'm overthinking everything – I feel like all of my posts should be creative, yet I also feel like I'm significantly less creative than I used to be (or I am out of ideas after over 2,000 posts.) So I end up finding a reason why nearly every post idea I have would be boring or offensive or both.
Guys, you have NO IDEA how much angst I put myself through on a daily basis. Just ask my friends and husband. I'm The Worst in my head.
But your questions have reminded me that non-creative topics can be interesting, too – I usually talk myself out of writing about many of these things because I wonder why you would care what I think about everyday stuff. I'm still not really sure why you do, but the fact that you care enough to ask is strangely relieving…I can just talk about normal things sometimes and at least one person won't be bored. I don't have to wait until we get overrun by bats or I'm inspired to write about Uranus to blog.
So. I'll be answering your questions all week in the order in which they were received (just like my Gynecologist's nurse's voice mail message states), and feel free to add any new or follow-up questions in the comments.
Without further ado, you guys.
Kim asked,
Have you read any good books lately? (Or listened to?)
Not super lately, but I went through a phase last year where I seemed to find more time to read. My favorite during that time was The Rosie Project – it was a delightful book about a character very akin to Sheldon from The Big Bang Theory. However – the sequel, The Rosie Effect, was a total train wreck that I couldn't even finish. I kept hoping it'd get better but then I heard from others that it didn't so I quit reading it because I was getting seriously stressed out. But the first one is my favorite book in quite a while.
Also fun was Where'd You Go, Bernadette? It was exquisitely crafted in a creative format, and was highly enjoyable with the exception of one glaring continuity issue toward the end of the book. I don't understand how you can end up with such a gaping plot hole in a published work. But it was still lovely to read, and fun to get all indignant about at the end.
Chris and I have been listening to the audiobook Midnight in the Garden of Good and Evil on and off starting on the way home from our anniversary trip to Savannah. We have watched the movie a couple of times (as should anyone before visiting Savannah), and are enjoying the longer, more meandering format of the book.
(All three of the above books come with a language warning.)
On my nightstand currently is Andrew Peterson's series, The Wingfeather Saga. I've heard fantastic ravings about it and can't decide whether I want to read them to myself first or read them aloud to the kids. Based on the minimal amount of time I currently have for reading, I'll probably read them to the kids.
As for what I've read aloud to the kids in the past year, we finished the Narnia series (which should be every kid's first read-aloud series) (but they must be read in the PROPER order as C.S. Lewis intended, not the horrible no-good oh-so-wrong order they now package them in. The ONLY correct order is The Lion The Witch and The Wardrobe, Prince Caspian, The Voyage of the Dawn Treader, The Silver Chair, The Horse and His Boy, The Magician's Nephew, The Last Battle. If you read The Magician's Nephew first, I'm likely to yell and scream at you repeatedly, as I regularly do (in my head) to the publishers.) After that, we read my favorite childhood book, The Mixed up Files of Mrs. Basil E. Frankweiler – which was completely magical for me and a tiny bit magical for Ali. We have also been reading James Herriot stories, Aesop's Fables, and I have tried to start reading them some poetry for the first time ever. And, of course, I'm still reading Ali my blog from the beginning – she calls it her personal history book.
And, to address the Most Important Alabama Literary Question of the Year, I have not read Go Set a Watchman yet, but did start the other highly controversial Harper-Lee-Related book, The Mockingbird Next Door. I might at some point read Go Set a Watchman, but I've read enough about it not to be excited about the prospect.
How's homeschooling going?
I've got an entire post in the works about this, but needless to say, Noah is not quite the delightful, attentive, eager-to-learn student that his sister has always been. That's why God made him so adorably cute. So that he can get by in life on his looks.


I jest, I jest. He's a very smart kid. (Noah, when I read you this post one day, I promise you're brilliant.) (And also brilliantly contrary.)
More on school later – I promise.
Any fashion tips? What about kid's fashions?
So, this is the first question I will answer with a question. This is one of the many subjects I get hung up on regularly. I enjoy fashion and experimenting with it, and I have highly formed opinions on many things fashion-related. However, I'm continuously sorely afraid of posting about fashion because,
a) I'm not guaranteeing my advice/opinions are any more valuable than the common fire ant's opinion of fashion,
b) I never post selfies because I live in paranoia of being accused of being narcissistic, and
c) I'm lazy. Oh and,
d) In the past, I've only posted about fashion if it could also be amusing – not just straight-up fashion tips.
My jeans posts were different because they were highly self-deprecating (so I didn't feel narcissistic), I was fairly confident in my opinions, I was going through a non-lazy streak, and they were hopefully somewhat entertaining.
So. Would y'all find semi-regular possibly-not-amusing fashion posts a highly annoying addition to my extremely random repertoire or an appreciated relief from my normal useless bluster?
While I wait for your answers, as a gift, from the post that I never posted at the beginning of the summer regarding the dos and don'ts of shorts, here is a picture of me…in Doilies as Shorts.
In case you didn't guess, this is a huge, giant, gargantuan, ruffle-bottomed don't.
Terra asked,
What your thoughts on leggings for adults? Cute or just "leggings as pants"? Do you wear them and do you have a favorite brand? Hope your eyes heal soon!!
I'm still extremely reluctant to wear leggings as pants unless they're running leggings and I'm about to or have recently run. I do love the feel of my running leggings, though, so I sometimes stretch my acceptability window to stay comfortable.
However, I did order the most fantastic pair of leggings last week, both in design and luxuriousness in fabric (they're like wearing butter – without the grease) because I thought they were running leggings but when they arrived they were clearly yoga leggings because the inside seam is not reinforced meaning that my thighs would destroy them in the first mile on the first run, and so now I'm trying to decide how I can still wear the fabulous leggings of my life – should I take up yoga just so I can wear them? Should I wear leggings as pants? Do I have a long sweater that would match them? Perhaps wear them under a short skirt?
Clearly the problem here is that the model shouldn't have been wearing running shoes. Then again she has thigh gap so she actually could run in them. DANG HER AND HER LACK OF THIGHS.
More answers tomorrow, starting with the question about my new camera. Which could turn into an entire post on its own…feel free to ask more!