This has been a difficult summer for us.
Chris' Dad passed away on September 5, and My Grandmother, Mammaw, passed away on September 17, three years to the day since my Dad died.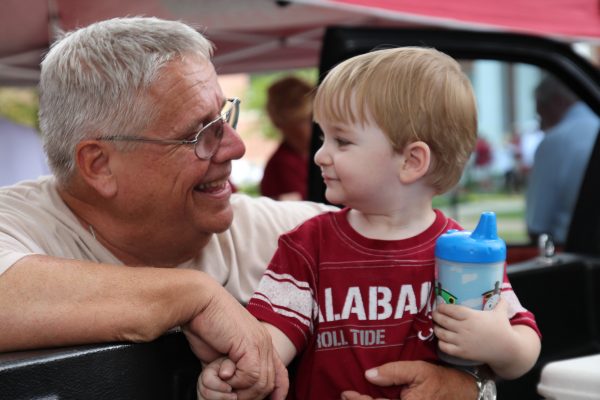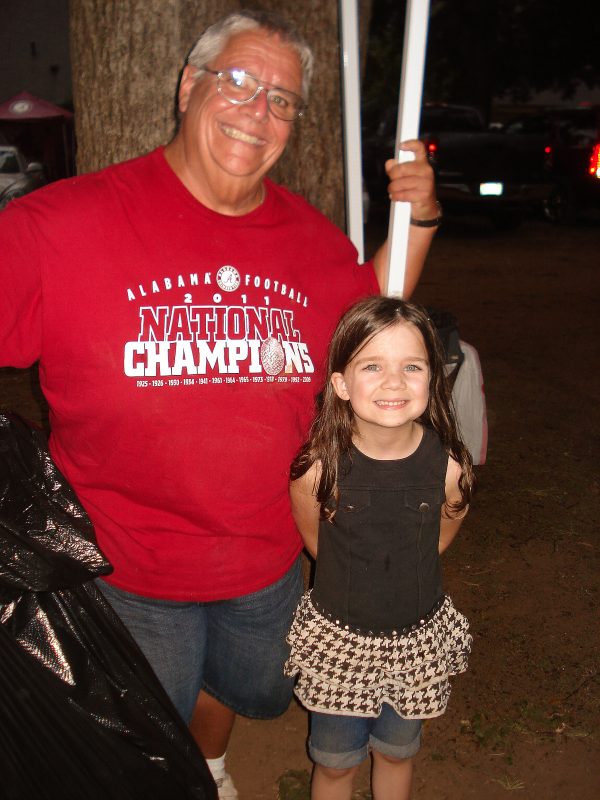 Papa with Noah and Ali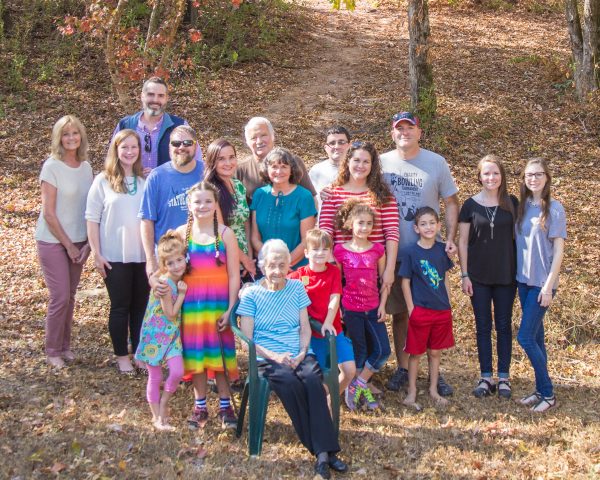 Mammaw on her 90th birthday with her family
We are grieving, we are tired, and we are taking a lot of rest and hermiting time.
The sadness of the summer hasn't been limited to our immediate family. I have been to five funerals, and Chris went to another one I didn't go to, bringing our family total up to six funerals in three months (only one of which was due to COVID.)
Also, my precious friend and our pastor's wife, Kris, was diagnosed with a fatal disease, ALS, which she shares about here:
It's all….a lot.
We may be a bit quiet and I may avoid peopling for a bit (my own personal needs for grieving are group-avoidance.) But we are okay. And we will be okay.
I wanted to share the incredibly beautiful Eulogy that Chris gave for his dad here on my blog, so that it is saved here for the kids.
~~~~~
I want to share some stories and feelings about my Dad. Everyone's experience with someone is different. My mom and my brother experienced different things with him, and you all experienced different things with him, but I think my experience with him will be familiar to all of us.
When I was a kid, Dad was in the generation of dads who cut the grass shirtless in ridiculously short homemade cutoff denim shorts. Ya'll know what I'm talking about. Some of ya'll's dads wore those short cutoffs. Some of you wore them. We've seen you.
He was smarter than he let on.
When I was about 12 years old, he showed me how fun it is to wash cars. He didn't have to wash cars after that for a long time. I still love washing cars.
He taught me to drive early, and showed me how fun that was too. I turned 15 one July, and by September I was driving home from Tuscaloosa after football games while he slept in the back seat. He had it all figured out.
And He was passionate about a lot of things.
Before I was born, in his young married wild and free days, Dad bought a Pioneer stereo system with the soft sided floor speakers, the components including the turntable and the big heavy receiver with the smooth-as-butter knobs and the backlit analog needles.
One of my favorite early memories is when he would play Three Dog Night, the Eagles, CCR, Alabama – things like that. But my favorite – and one of his – was Bob Seger and the Silver Bullet Band. He would play "Old Time Rock and Roll" and "Still The Same", crank it up, and make the floor shake. I loved it.
Some other things he was passionate about:
Alabama Football. My first memory of watching him watch Alabama play football, he was in the middle of the den, on his knees, banging his hands on the floor, extremely upset with how someone was playing.
That's how I learned that this was important.
As his kids got older, his love for the Tide took a turn into tailgating and season tickets and including family and friends in a big loving community that has cared deeply for each other for the last 33 years.
If you've ever been to one of our tailgates and experienced his friendly hospitality, you know what I am talking about. The legacy of the community he started continues today. Mike's Tailgaters will be on Hackberry Lane this Saturday.
He liked a little adventure. He wasn't afraid to try something that might not be the best idea. Whether we were flipping a jet ski, putting a ladder in the back of the truck, or rolling a three-wheeler over on top of ourselves, I knew we were having some real fun when he said the magic words: "don't tell your mother."
About the people in his circle: if you needed it and he could give it, you had it. He celebrated your accomplishments, supported you in your attempts, and mourned your losses with you.
He never met a stranger. He could make friends with anyone, anywhere, anytime. If you were shy and got stuck in line with him, good luck! He was going to find a way to make you chat.
About gratitude and valuing people: he treated everyone that served him with a high level of personal respect. If you served him a meal, he wanted to know where you were from. If you sold him a game program, he wanted to know how your sales were going compared to last year.
For years, we parked in a lot at Legion Field for football games in the yard of an older man named Robert, who lived in a rented shotgun house right across the street from the stadium. Robert was raising his grandchildren, and Dad knew their names and kept up with them for years.
Now, if he was irritated at you, bless him, he could not hide it. And he had a little bit of a temper. But he was also passionate about second chances: he taught me that you could make mistakes and start fresh and try again.
Once when I was a teenager, we had big plans for a Saturday, and I made some terrible choices the night before and ruined the plans for the day.
(Some of ya'll know exactly what I'm talking about and I would appreciate it if you would keep your mouth shut!)
Well, I screwed up, and I knew he was going to eat me alive over it. But he didn't. He sat with me in silence for awhile and then said:
"I'm not going to fuss at you. I think you feel bad enough as it is. I was young and dumb once, too. I learned some things the hard way. The important thing is that you learn them."
And that was that. He never said another word about it, except "don't tell your mother."
So, if you want to honor his legacy today, you can either:
(1) take an old pair of your jeans and make an awful pair of short cutoffs to mow your lawn in, or
(2) you can crank up Bob Seger and the Silver Bullet Band, or
(3) you can value someone new, reach out and bring them into your circle, and love them well.
~~~~~~~
I don't have nearly the skill with words that Chris does, but this is what I shared on Facebook about Mammaw.
Mammaw was an incredible grandmother – both when I was a child and during my adulthood – I am thankful to have gotten to be with her for so much of my life. In these last three years when she was living with my mom and I got to be a backup caregiver for her, we were able to have so many fun conversations about her life – she saw a mind-blowing amount of historical events and civilization changes in her 94 years (her father once took her to a bar just so she could see her first television), and she had a great perspective on all of it. She was willing to accept each advance with interest and willingness to learn – last Christmas, a few of us gave her an Apple Watch so that she could easily call if she needed help, and she was so excited about it that she cried. She loved being able to tell Siri to call one of us, or to just talk to Siri and ask her funny questions. She was the hippest 94 year old woman on the block. Her nine and a half decades of pouring into her family will impact all of us for the rest of our lives.
~~~~~~~