My Mom has chickens. And as such, I know way too much about chickens. I know that the rooster shows his love by plucking a ring of feathers off of his favorite hen's backs while he's also…on their back. I know that you can buy aprons for favorite hens to protect their poor feathers from being brutally pulled while they are en flagrante. And I know that washing poop off of eggs is the wrong way to go about cleaning eggs – you do not wash poop off of eggs, because that also washes off the bloom which keeps bacteria from entering the porous egg shell – the bloom for which that poor, featherless hen put her life and soul into creating. The way you get rid of chicken poop is by sanding it. You go after those eggs with the same sander that you might use on your kid's matchbox derby car.
Now let me clarify – if you are the owner of such chickens and well used to chicken poop and the avoiding therefore, you don't bother sanding it at all – you just artfully crack the eggs, making a seam where there is no poop, and don't let the inside of the eggs touch the outside. But if you're giving your eggs to others, who may not be so intimately acquainted of the excrement of egg-laying fowl, you get your sander out and you sand that deuce right off.
(My mom would like me to clarify here that she only sands / gives away the cleanest eggs that have a tiny spot or two. All regularly pooped-upon eggs are used in her own kitchen.)
(And let me add that she makes a seriously fantastic breakfast. Never once has it tasted like crap.)
As I mentioned in my last post, I spent a lot of time at my parent's house in 2018, hanging out with my Grandmother. My Dad was undergoing a cancer study that required he and mom to stay downtown near UAB for days at a time, and then later in the summer, my parents were in a battle against his failing liver, doing everything and going everywhere they could (including driving to Pennsylvania to see a renowned specialist before they even had an appointment) to try and preserve his life.
Mammaw and I talked about so many things I've always wondered – we talked about how she met my Grandfather (who passed away when my mom was 10 years old), we talked about why she never even dated, much less married again in the more than 50 years since then, we discussed her real-life memories of what I was watching on The Crown (my Grandmother and Queen Elizabeth are the same age, so it's fascinating to hear memories of Queen Elizabeth's younger days from Mammaw's point of view), and we talked about the doll that she always wanted for Christmas but never got. (I looked it up on eBay for her – a 1920's Shirley Temple doll – but I did not, sadly, buy her one for Christmas, as it was $500.)
But Mammaw also napped a lot, and so I found myself wandering around my parent's house, reading or editing photos or helping the kids with school or staring at the patina of my parent's lives. And one day, during the especially dark days after my Dad had gotten terrible news and things were looking very bleak and desperate for all of us, I noticed a picturesque sight – a sight that spoke to me at a primal, ridiculous, find-humor-in-the-darkest-days kind of way.
It was this.
Immediately I pictured it as the front of a poetry book. If I wrote poetry, it would sum up my worldview perfectly: Cynical. Sarcastic. Yet desperately optimistic.
This is my poetry book that will never exist.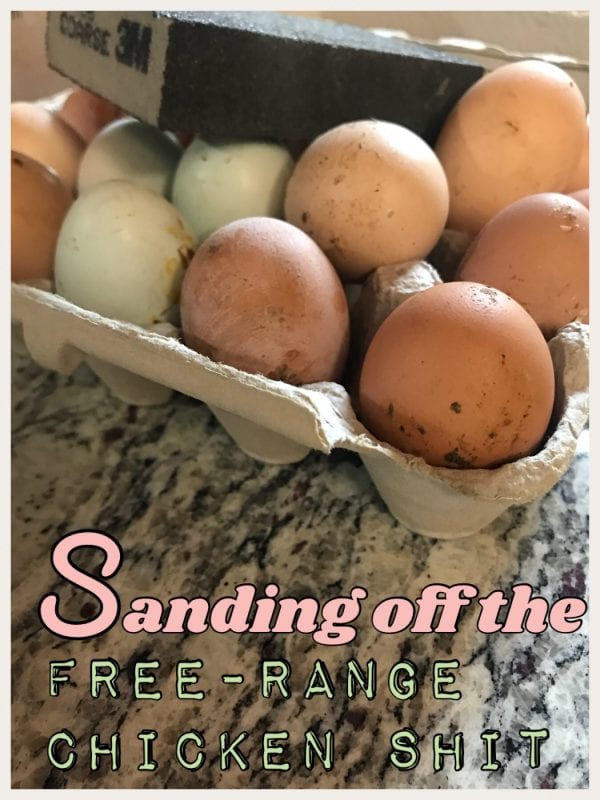 As an added bonus, a friend pointed out that it sings perfectly to the tune of "Standing on the Promises of God."
Go ahead.
Take a second.
Sing it.
Sing it aloud – it really lifts the spirits.
Don't forget to go high for the refrain at the end.
So the second half of 2018 was marked by pain I'd never experienced before. My Dad passed away in September. It's something I still struggle with daily, and I've come to recognize my coping mechanisms well: when I feel sad and don't realize it yet, I love to obsessively online shop for deals. I immerse myself into a book. I crave sugar. I want to watch a mind-numbing television show (preferably British Dramas – we've made it through The Crown, Victoria, and are now working through Poldark.) I sometimes do all of these things at once. I've tried replacing my shopping with selling now, and have found that it is just as therapeutic to sell things on eBay and Poshmark as it is to buy them, and way more healthy for the budget. I've explained to Chris that I'm not exactly selling things to make money – I'm selling things to feel better. How bad can that be?
But I'd like to take a moment, and sand off the free-range chicken shit of the year, and talk about the good things that happened.
…The kids and I started a Hiking Club. It grew to 50 families by the end of the year, and we hosted 174 hikes and covered 657 miles. My kid's love of the outdoors, along with their endurance, increased dramatically. And, in those hundreds of hours in the woods, we all grew stronger friendships and made new friends.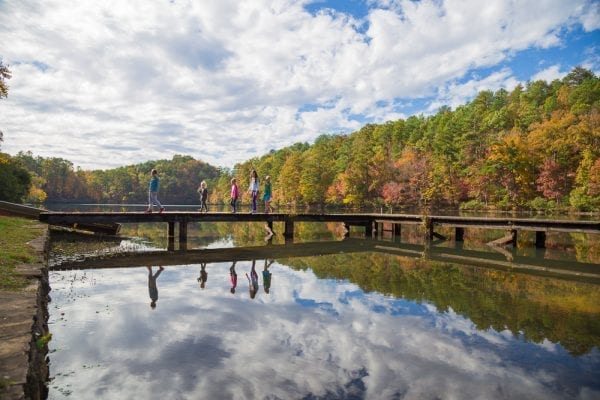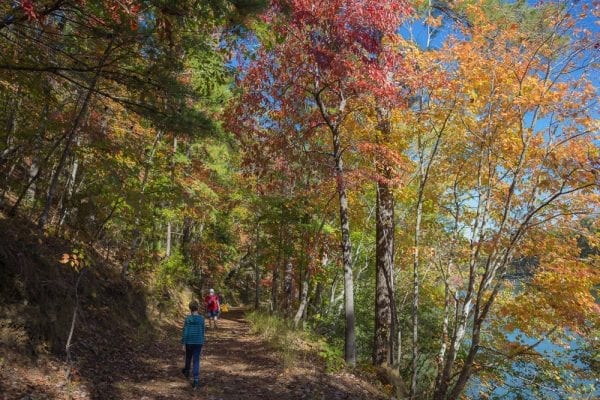 …The kids and Chris set state running records for their ages (pro tip: find a running length that doesn't have a record yet for your age.) In October, we took part in the Endless Mile race with our friends Christen, Luke, and Levi. The race was beyond fun – I highly recommend joining us next year. Chris ran the 48 hour race, and ran a total of 101 miles, snagging the 100 mile record for his age. Ali and Noah, along with Luke, Levi, and Christen, ran the 6 hour race. Ali ran 18 miles – but only 17 counted in her 6 Hour state record because she finished the 18th mile 10 seconds too late. Noah and Levi tied for 6 Hour the state record and ran 14 miles. Luke also got a 6 Hour state record for his age at 17 miles. Christen ran 23 miles. I had signed up for the 6 hour race, but ended up bumping up to the 24 hour race to help Chris finish – I ran for 15 of those hours, and did a total of 42 miles (no records for me, alas – except for a personal distance record which I don't plan on besting anytime soon.)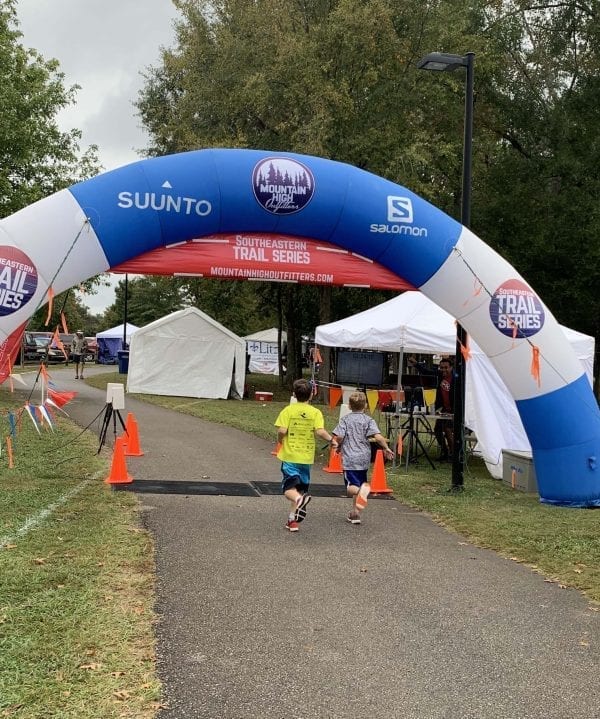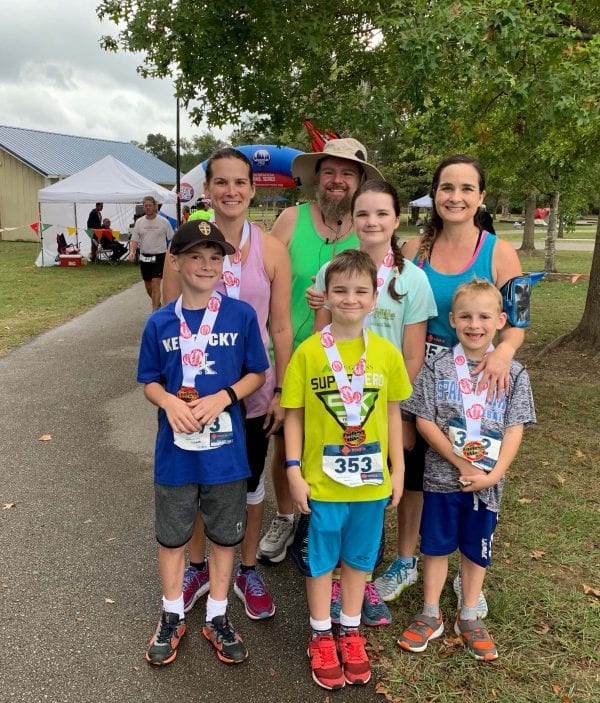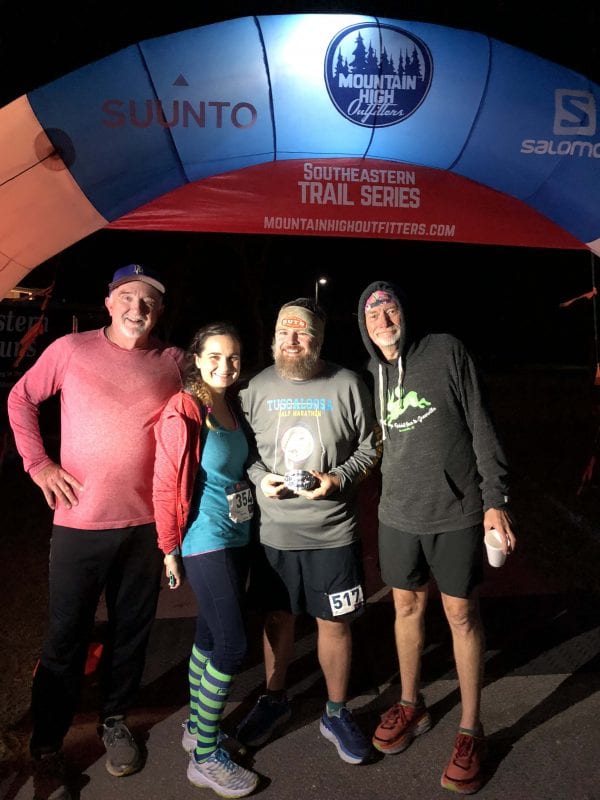 …I found a near-miraculous solution to my back pain and improved my running abilities.
…Picture Birmingham grew incredibly, being able to donate three times what I've donated every other year. God brought about many fantastic opportunities to design art for corporate spaces and to be able to do much bigger projects with my photography. By the end of the year, over $33,000 total had been donated to The WellHouse, and $14,000 of that happened in 2018.
…I got to spend all of the aforementioned wonderful time with my Grandmother, and was able to get to know her better. And through that opportunity, she blessed me greatly by allowing me a reason to regularly be with my Dad in his final months.
So was 2018 a bad year? Yes. It was a bad year. It was a terrible year. It was a year I never would want to experience again, and still brutally marks my every day. But was it a good year? Yes. It was a great year. It was a year I'll never forget and a year I'm thankful for.
Because I'm cynical. Sarcastic. Yet desperately optimistic.