On the First of July, I and my six fellow small group ladies found ourselves in the great state of Michigan. We take a girl's trip once a year, and whether it is hosted by an Irishman in Bugtussle, includes a contest to find the highest heels in Unclaimed Baggage, or involves the breaking of my elbow and finger, it always embodies adventure. This year's girl's trip was located in Michigan so that we could also help decorate for and attend the vow renewal of one of our small group couples, Kelly and Jon.
But we weren't exactly sure what Michigan had in store for us, to be honest. There were dozens of lakes in south Michigan, but none of them seemed to have heard of the idea of renting out their lake dwelling to hoards of Alabama Moms. Finally, in an act of pure desperation, I rented the one and only place I could find within a 50 mile radius of our destination – and it was a farm.
I was more than a little nervous about this choice – none of us had ever stayed at a farm in the middle of nowhere and what would we do? Where would we get groceries? Would it feel strange?
Our first steps into Michigan were not great. We flew into Detroit and waited for over an hour for the rental car we had reserved months in advance. When they finally found a Tahoe (from another lot) and drove it around for us, her smell wafted before her, and a vapor surrounded her as if the entire board of the National Cigarette Lover's Convention had ridden cross-country immediately prior. We quickly surmised they'd gotten her from the "Do NOT Rent These Vehicles Out" lot, and we named her Estelle.
So our hour drive from Detroit to farmland included all the windows down, six girl's hair tangled up with each other, and double buckling – because no one could stand to sit on the back row of cigarette fog.
Our farm, however, was surprisingly gorgeous. The house was bigger than it'd looked online, and we found out that the adjoining Tennis Court and Indoor Pool were reserved solely for our stay.
The farm was owned by an enterprising couple who lived next door. He'd wanted to make some extra money, so he built a tennis court on which to give lessons. She wanted an indoor pool, so he built that for her, and since they were building a new building, they made it twice as long and also created an event space. I'm not sure when they added our rental house to their collection of buildings (and 200 acres of farm land), but their oasis in the middle of miles of crops was a fascinating and peaceful place for a bunch of moms to relax.
The indescribable quiet that comes from being a mile from your neighbors brings with it a sense of peace that we'd never experienced in Birmingham. And the back deck, shaded from the afternoon sun and perfect to enjoy the dry and cool July-in-Michigan air allowed us to watch the rabbits hop by. By the time we'd eaten dinner at 9pm (before sunset) on that gorgeous back deck, we'd made our decision: our small group definitely need to buy a commune farm and move to Michigan.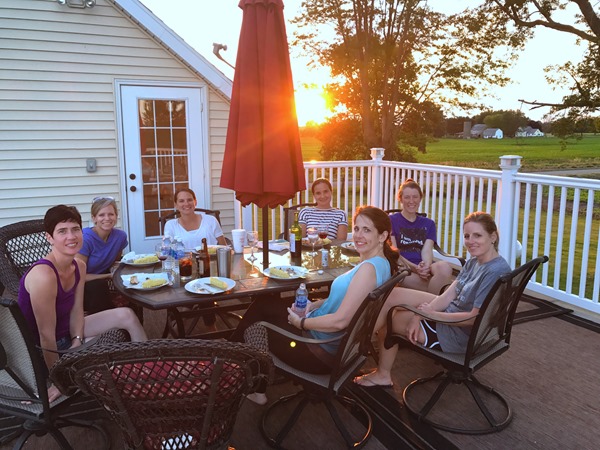 After dinner, I announced that I was going on a sunset walk. It didn't take long for everyone to follow me down the long, quiet, flat road.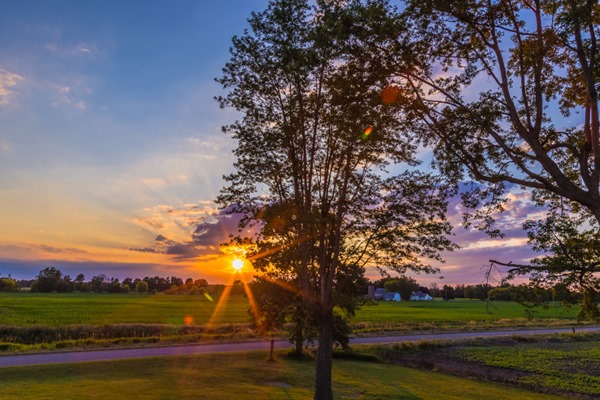 As the sun disappeared, we began noticing a good number of fireflies.
And then the magic happened.
As dusk descended over the miles of fields, we saw that there were millions of fireflies, flying and blinking in waves of astounding beauty. It was impossible to fully capture on video, which made it somehow all the more magical. I tried to photograph them, but it didn't even begin to capture the sheer number of fireflies before us.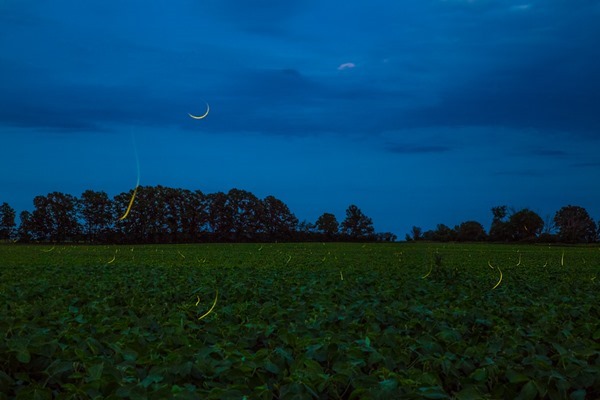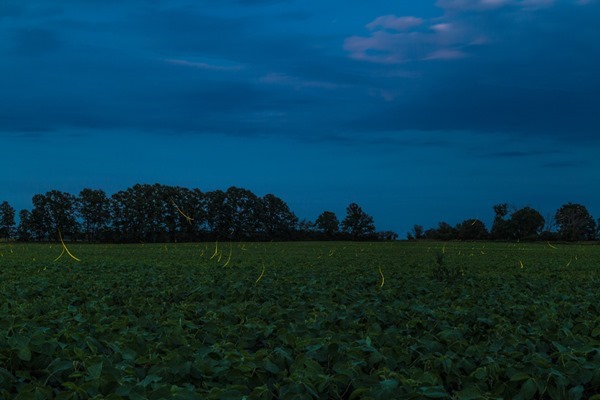 At least one, and maybe more that one someones, might have cried a bit at the reverence of the moment.
It was such a simple, yet overwhelming beauty.
We started the next morning off with a walk / run / cross-training challenge.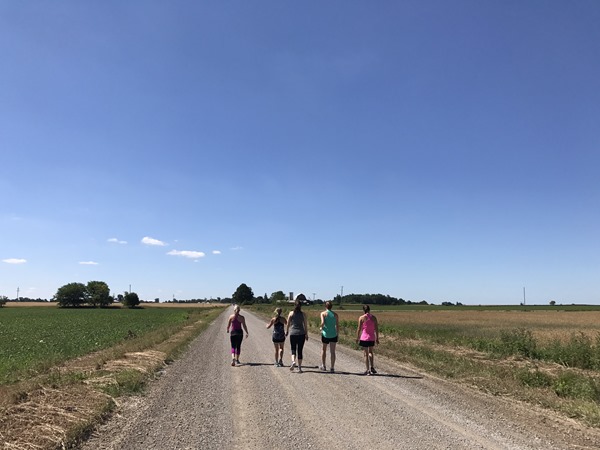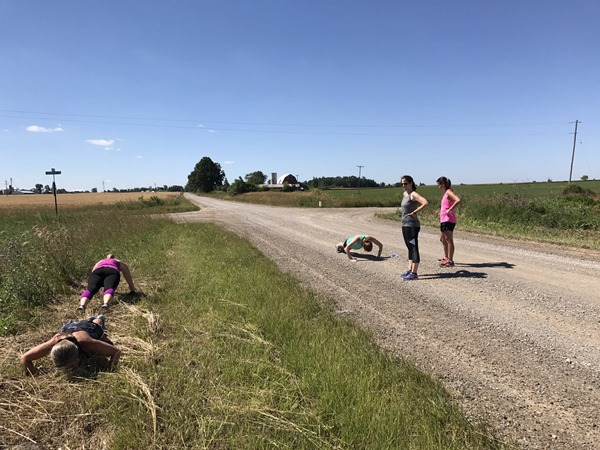 Pretty sure they were the first humans to ever do push-ups in that particular corn field.
To say running the roads around our farm were different than the roads in Birmingham would be an understatement. The gravel beneath our feet and the ability to see for miles at a time was bizarre and delightful. Each "block" was a mile on each side, which made running around the block ridiculous yet interesting.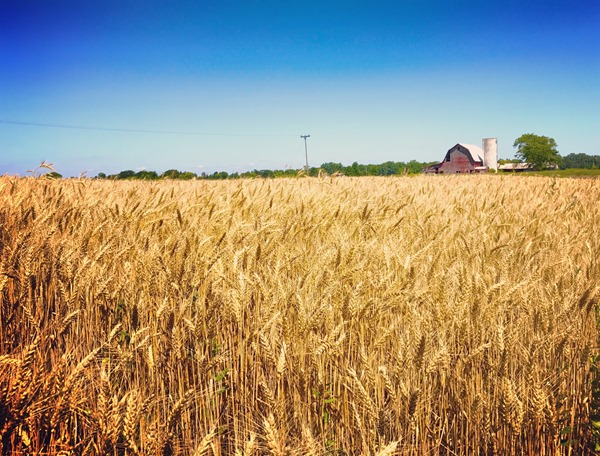 I even found my favorite roadside snack, a mulberry tree, so that at least was familiar.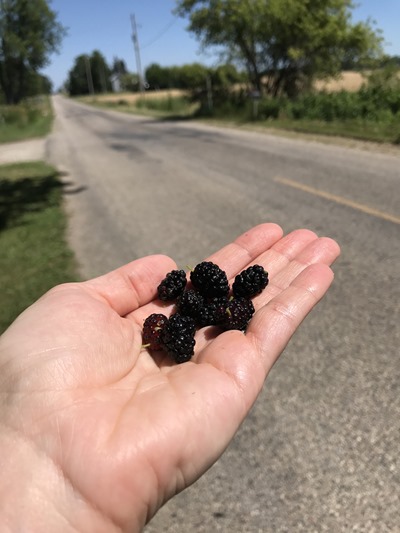 Why yes I actually eat berries from trees on the side of the road. You would too if you knew how delicious mulberries are. Unless you confuse it with Nightlock.
Since we had an entire tennis court reserved for us, I decided we needed to use it.
I convinced Kristin to play with me, and we were magnificent.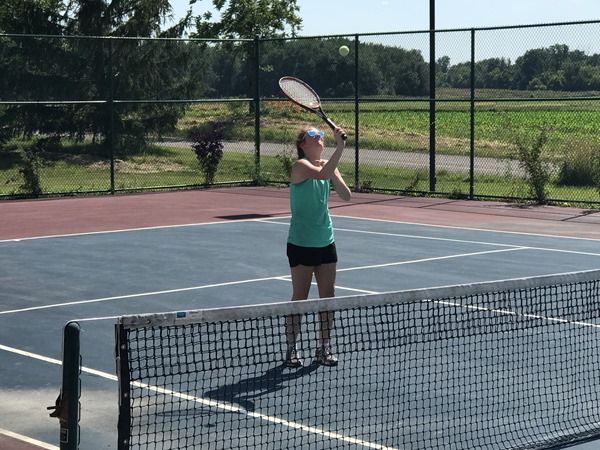 After a few minutes, we decided we'd keep score by "how many times can we hit the ball back and forth – who cares how many times it bounces first."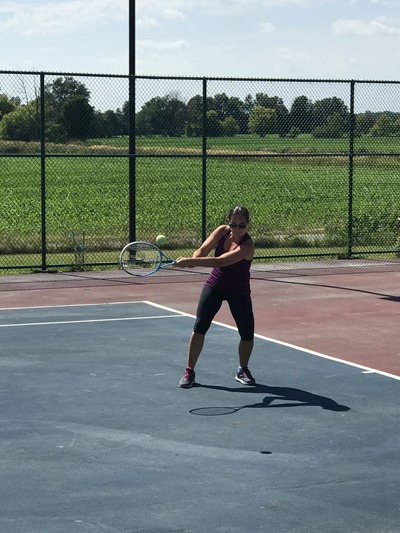 We set a high score goal of 10, but after 45 minutes and a bucket full of balls (many hit over the fence – home run!!), we'd only scored a 9, and called it a success so that we could go hop in the indoor pool to cool off after our super sportsing.
That night a storm came in and snatched the sunset away from us,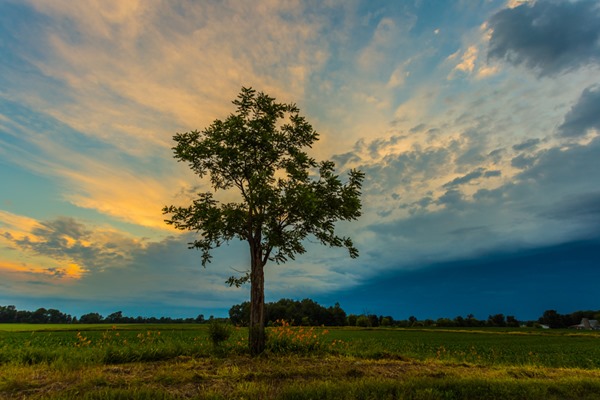 but experiencing the drama of a storm in the plains was totally worth it.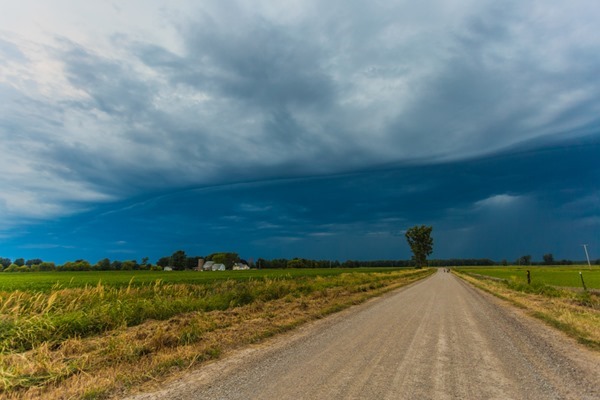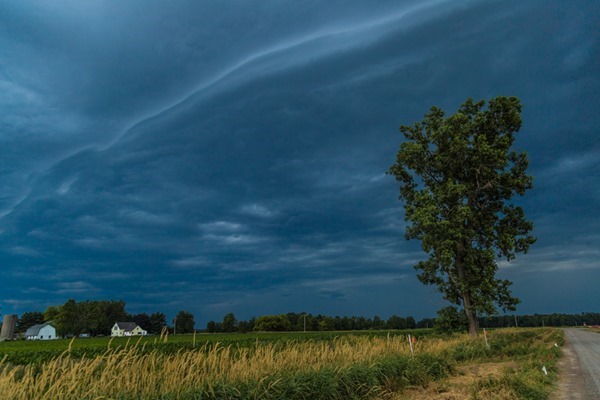 Our farm house looked like it was absolutely about to take off, and I felt more than a little bit like Dorothy.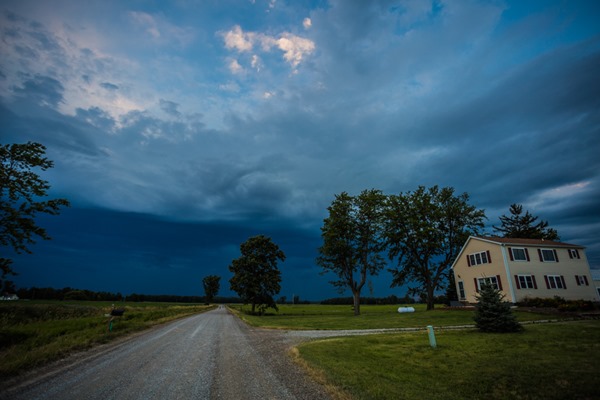 I passed our landlord on my walk, who said "It's something, isn't it? But it'll pass right over and miss us. It always does."
"But my radar shows it's definitely coming right here any minute…"
"Yeah, but it won't."
I was sure he had to be wrong because my radar is always right in Birmingham. But he was not. All that drama and it barely sprinkled, allowing us a second night of firefly magic.
The next day was all about decorating for the Vow Renewal.
Or, more likely…decorating ourselves.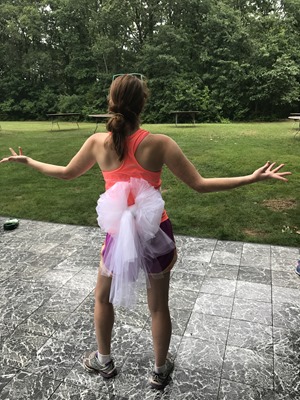 Because when there are bushels of tulle lying around, someone is going to end up with a Bow Bigger Than Their Butt. It's a rule.
At one point, the groom's sister-in-law was unsuccessfully attempting to hang lights. They were heavy and not staying in place, and she asked if I knew where another ladder was so I could help her.
"No…but…I don't mind cuddling with you."
I mean we'd known each other for a whole five minutes so why not.
I climbed her ladder and nestled my face into her armpit to hold the lights up while she tied them off. I forgot that I have extremely unfortunate balance, and I started to fall straight backwards, guaranteeing to take the lights, the pole, the ladder, and the sister-in-law with me.
Just in time, a guy I hadn't had the pleasure of meeting yet stuck his arm out and caught me. And then stood there for the next five minutes, holding me up while I held the lights up while sister-in-law tied them off.
About two hours later I discovered that this was Paul, the bride's brother.
Hi Paul, nice to meet you.
Thanks for keeping me from breaking my everything.
After stealing greenery from roadside shrubbery and decorating until we could decorate no more, we went back to our farm and prettied up.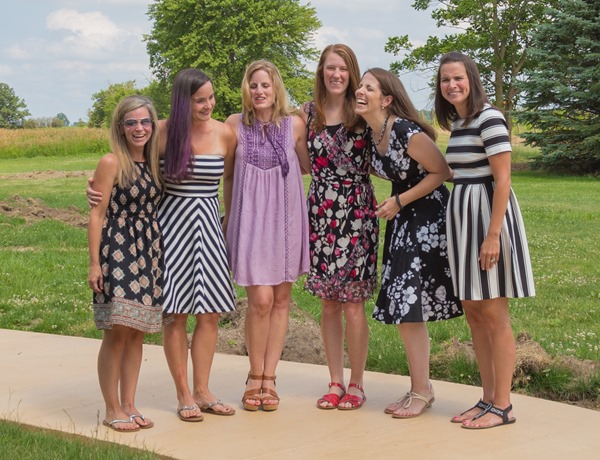 The Vow Renewal was perfect and lovely,
and we stayed on our best, most reverent behavior.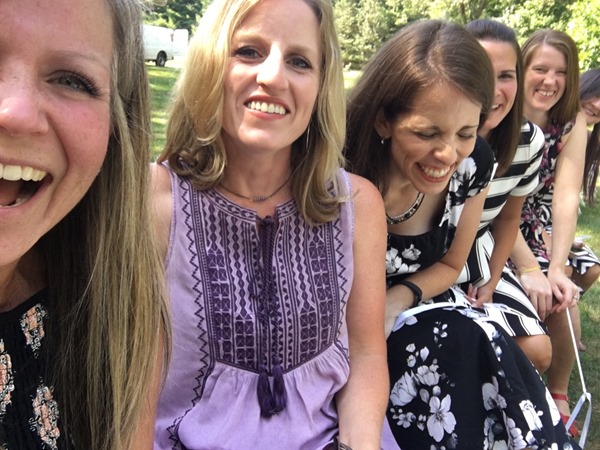 We had "allowed" Jon, the groom, to come to our farm house two nights prior and cook for us and kill a wasp for us and do our dishes for us, so of course we had to get a picture with our Farm Boy.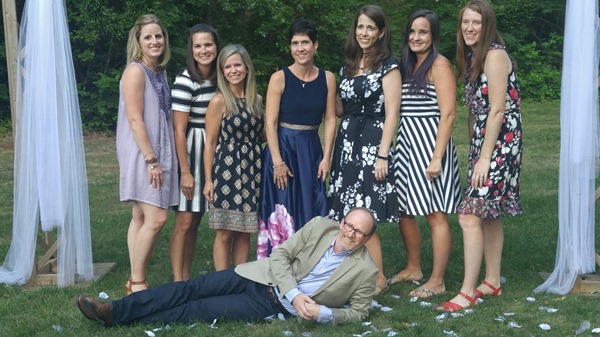 (We tried to convince our husbands that from here on out we would have to take one of them along to be our personal valet, but I don't think any others were willing to hear and see and live through all that comes with Girl's Retreat.)
Right as the reception got good and kicked up,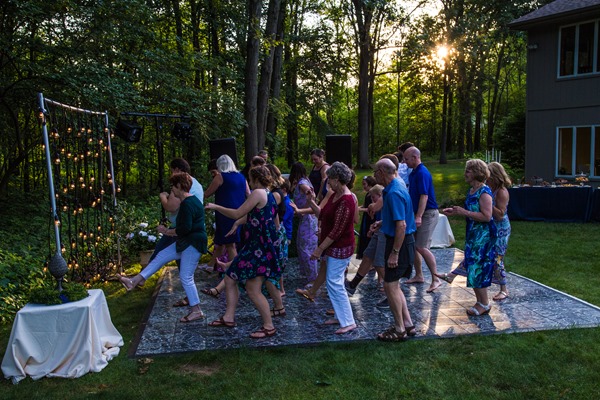 Three hot air balloons happened to fly overhead.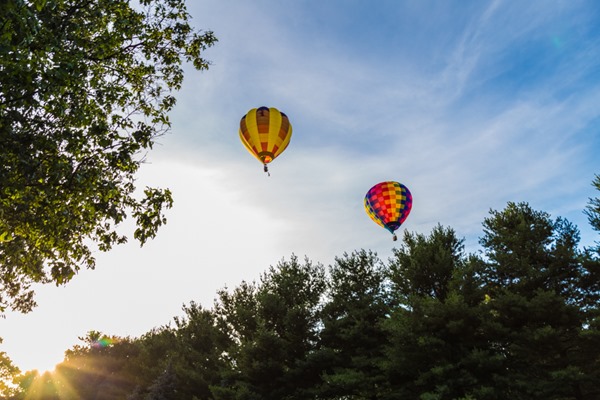 Michigan is, indeed, full of magic.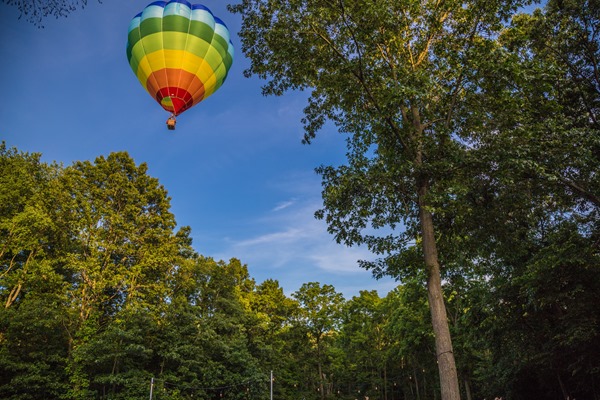 We caught one more sunset on the way home,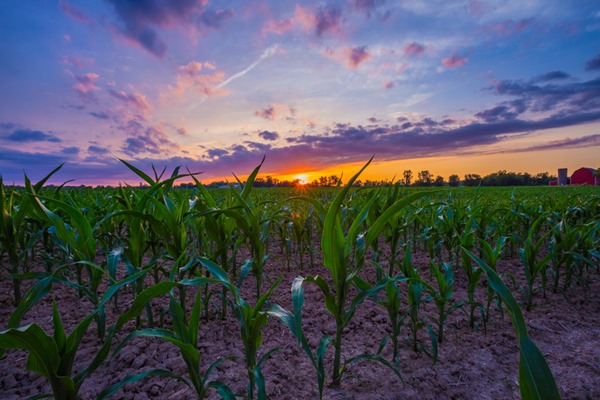 Lydia caught me catching said sunset,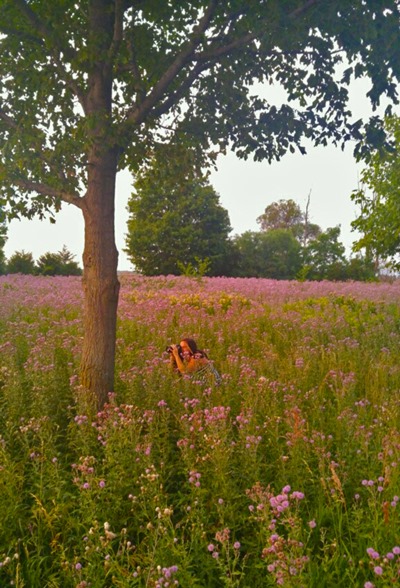 And I captured a couple of moments of our last evening, again filled with millions of friendly fireflies that avoided my camera lens.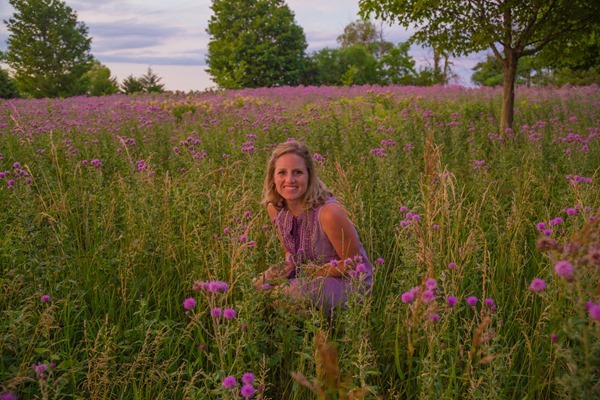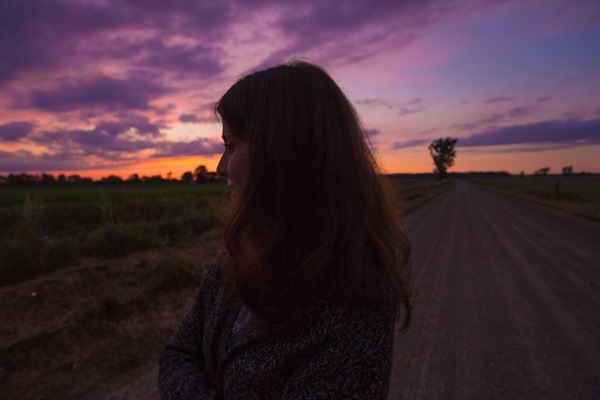 The next day we drove Estelle back to the Detroit Airport and gladly abandoned her for eternity, hoping that Michigan also has some sort of magical car rejuvenation process for her sake.
We found the legendary light tunnel in the airport, and I yelled out, "Quick! Do a Charlie's Angels pose!"
Everyone ran out and posed, and at the last second, Lydia showed us her true hidden talent. Why yes, she's had five kids. And yes, she can still do the splits.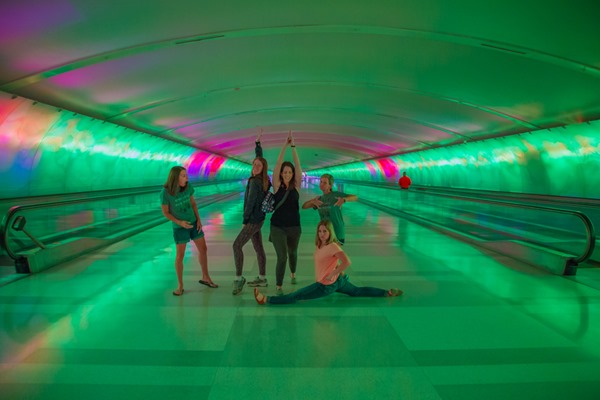 …which led to the star of the photo actually being Shocked Christen – and who could blame her. We all felt like Shocked Christen in that moment.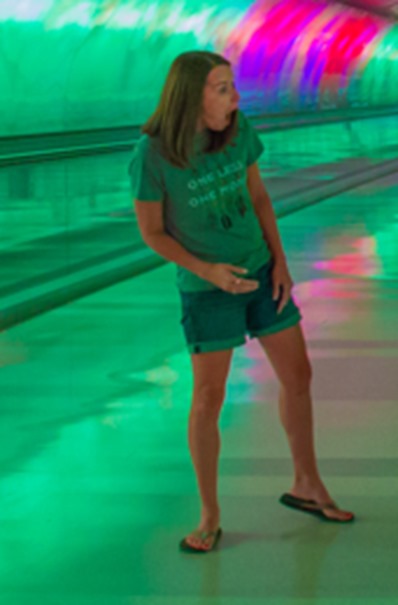 Christen managed to hold it together for as second take, but it could never compare to the raw emotion of the first shot.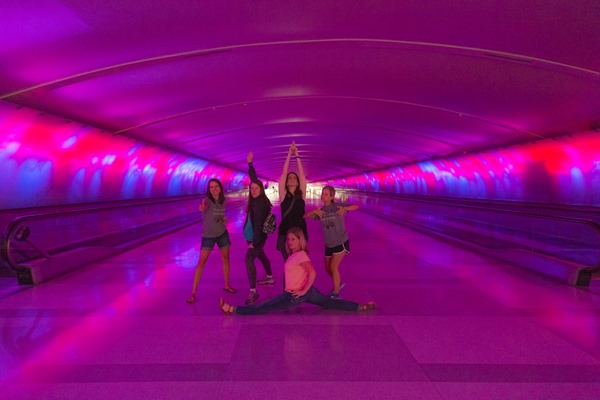 As soon as we made it back to the Birmingham airport (where it was currently storming) and had our final group hug, we desperately wanted to be back in Michigan. Would we go back to the farm if we could? Absolutely. Would we live in Michigan if we could? At least for the summers.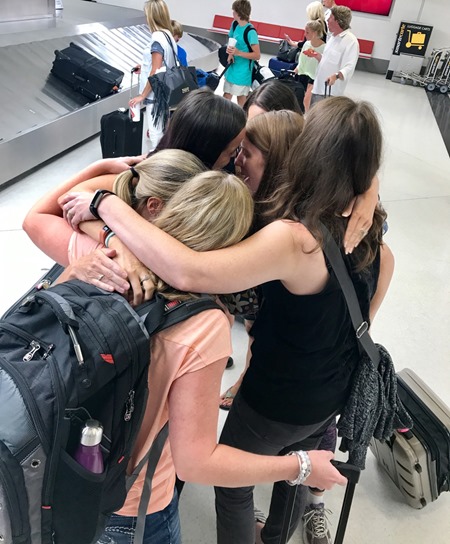 Dear Michigan: Let us know if you're looking for a group of reverse snowbirds.