OhMyGoodness Guys.
I have SUCH GOOD NEWS.
For the past two years, nearly everyone, on all quadrants of the political spectrum, have been living in existential dread. Overwhelming percentages of people have expressed a grave distrust in our political situation, and the entire world seems to have the same problems: political systems are hopelessly corrupt and no party seems to have the answer, nor do they have a single good-hearted candidate to bring people together.
But you already know all of this. It's been a painful 18 months for all of us. So let's not rehash why we need a hero in these trying times.
But I have delightful information to share with you.
We.
Have.
That.
Hero.
She's come from a faraway place to save us all. She has a secret plan, and she's going to unite us when no one else could.
That hero is Miley Cyrus.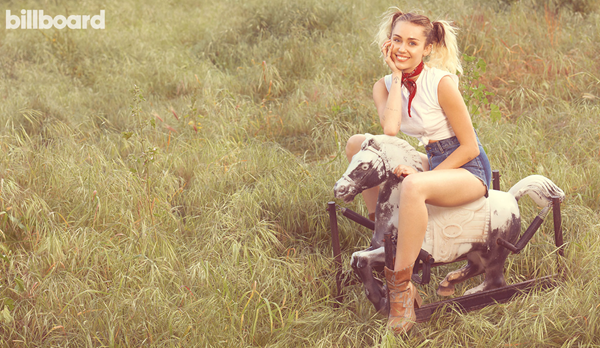 That's right. Miley has put to bed her twerking, ball-riding, body-baring ways. Miley has mounted a knight's steed on springs, and she is sure that she will be able to help her solve all our problems.
In a recent interview with Billboard (warning – she has not put away her language), Miley has shared that she is so committed to her cause of saving the world that she's even sacrificed her adoration of drugs to do it. She's completely clean, she exclaims, shocked at her own superhuman abilities…

That's right, y'all. TWENTY-ONE days of self-sacrifice from the depths of her heart to assist in saving the nation. But why Miley, you may ask? What is it about her specific set of skills that makes her our perfect hero? In her words (re: the day after the election)…

That's right. She's gonna glue this place back together with her magical talent of being from the magical state of Tennessee. God did not give us very many people with this set of abilities. Thank goodness Miley is willing to use hers for good.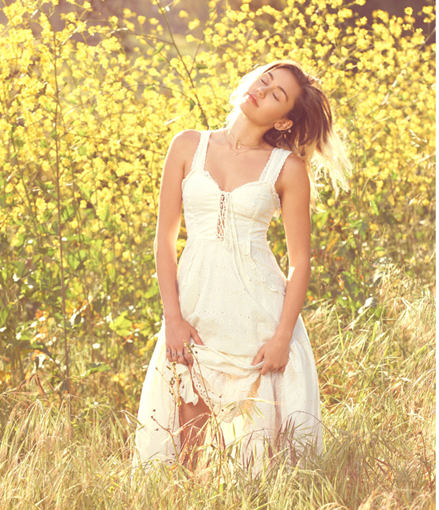 And HOW exactly is she going to accomplish rebuilding our nation into one of likemindedness and American Utopia with her Tennesseean Superpower? Well. I hate to unearth Miley's ground-shattering plan, but since she's already done it, I'll share it here with you, in the words of the great political commentator, TooFab…
It all makes perfect sense. All we have to do to change the world is have a 24 year old superhero be willing to jump into her phone booth and transform from this…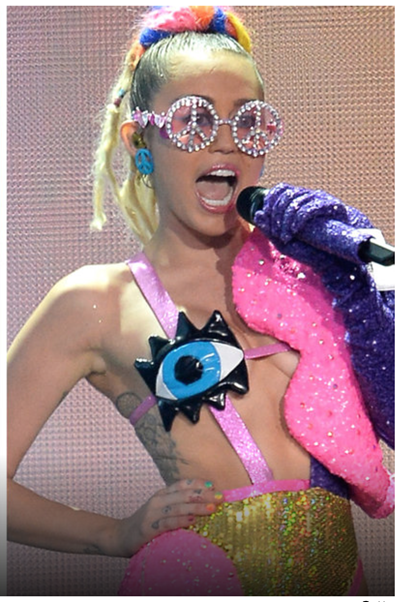 They're staring right at me how can I hear your politics
To this…all for us.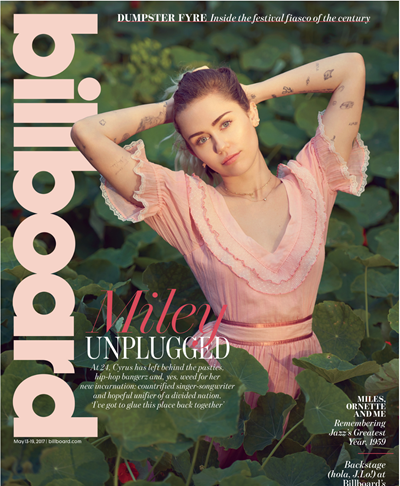 All of American Goodness and Sanity is wrapped up in one woman's clothing choices. And I, for one, have never seen a dress that made me more willing to agree with someone's every political opinion. This is the answer we've all been waiting for.
Miley for President, y'all.