A study pops up in my orbit semi-regularly that makes the case that neurotic people are more likely to see faces in random objects.
If this idea scares you with regards to your own mental health, do not – I repeat DO NOT go to Orr Park in Montevallo.
If it doesn't, though, you need to go right away.
We had some time left over after our Brierfield Ironworks field trip, and since we were in Montevallo already, I decided we would visit the park – a fascinating place that I'd only heard about. I hadn't told the kids anything about it, so as we started down the walking trail, I told them,
"Be on the lookout for wooden faces!!"
"What?"
"Wooden faces!"
"What in the world do you mean, mom? I don't see any — OH!"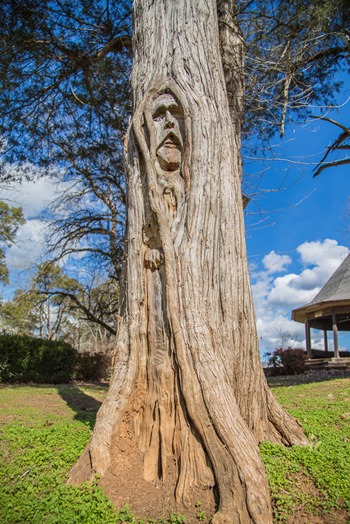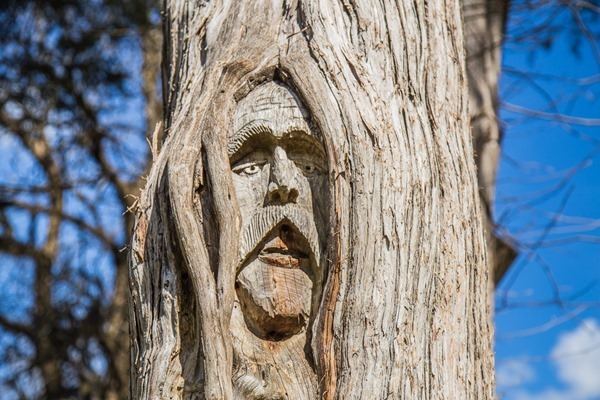 We began seeing faces everywhere.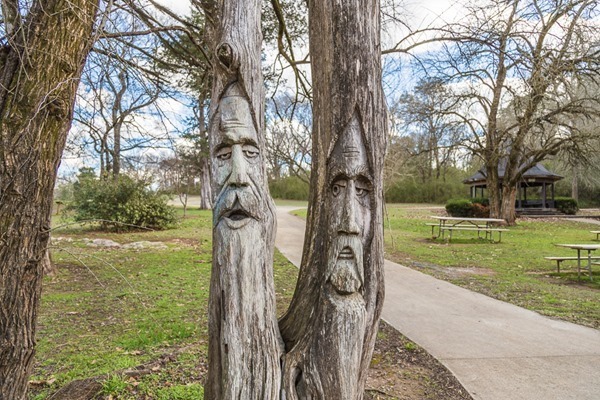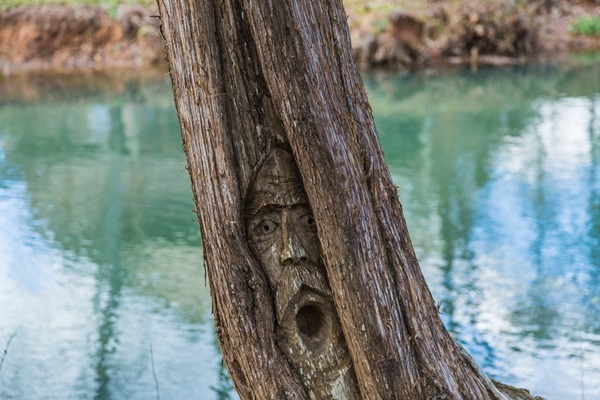 The park is filled with old cedar trees, many of which are dead. A local coal miner, Tim Tingle, got permission from the city to turn the trees into works of art and, over the span of more than a decade, he has sculpted over 40 trees – many are faces, some are entire bodies, and others are animals and fantasy creatures.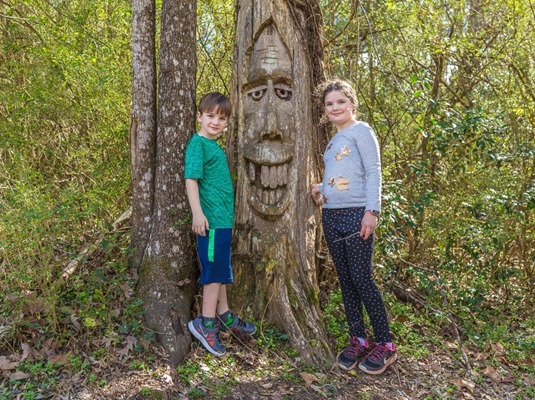 It's really the best walk you could ever want to take with children – and totally worth the drive to Montevallo. There's a walking circle that's over a mile long, but the part of the park with the carvings is probably half a mile or less, so it is completely walkable for any age.
I especially bonded with this 360 degree carving – a mom with a kid clinging to her legs,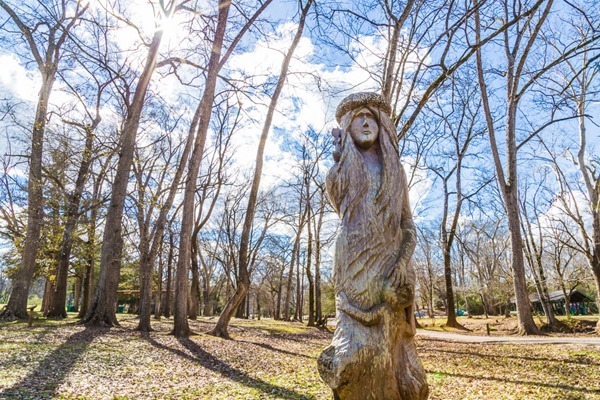 And a giant sack of groceries on her back, right above another kid hiding behind her.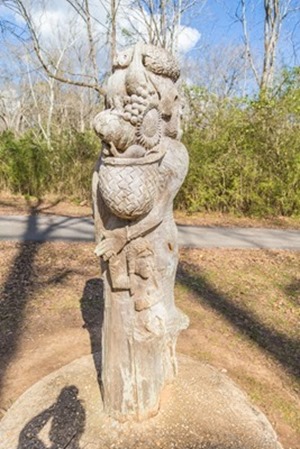 I feel you, tired mom. I feel you.
There were sad faces,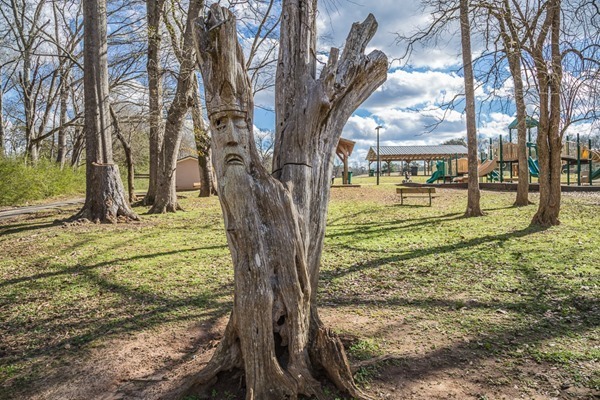 perplexed faces,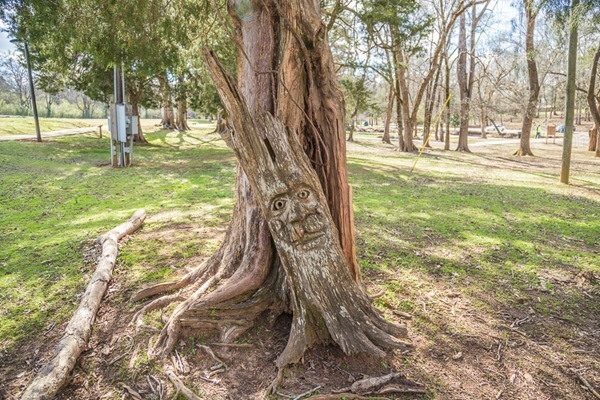 Shocked faces,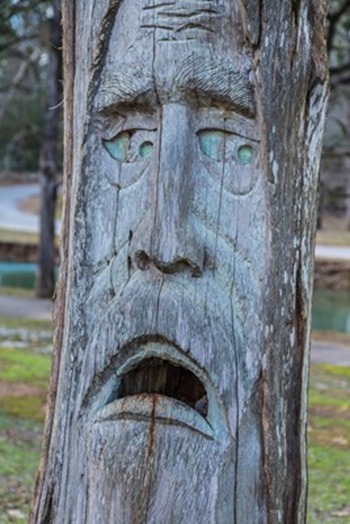 Irritated faces,
And hungry faces.
There is also a Native American,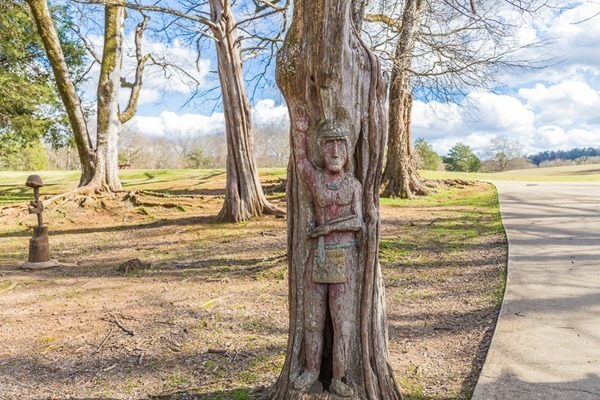 A War Memorial,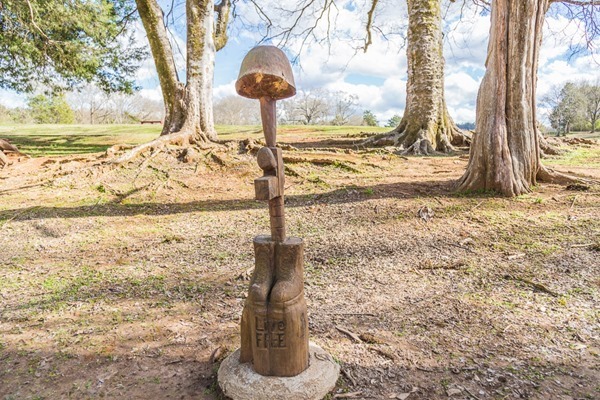 And one of my favorites, a fantastic dragon.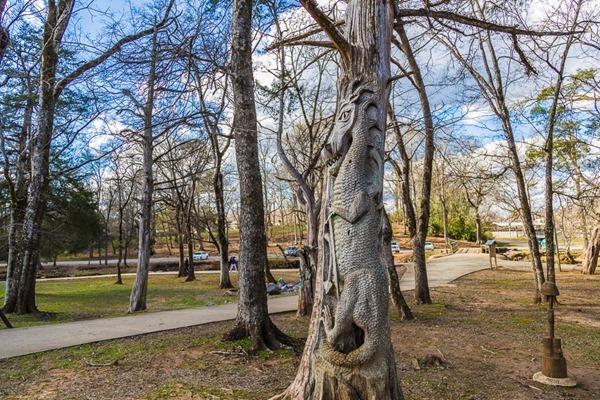 It makes for a fantastic Scavenger Hunt location, because there are tiny and subtle carvings intermingled into the more obvious ones. If I'd been more prepared, I would have had clues ready to send my kids off on a glorious hunt. Next time, next time.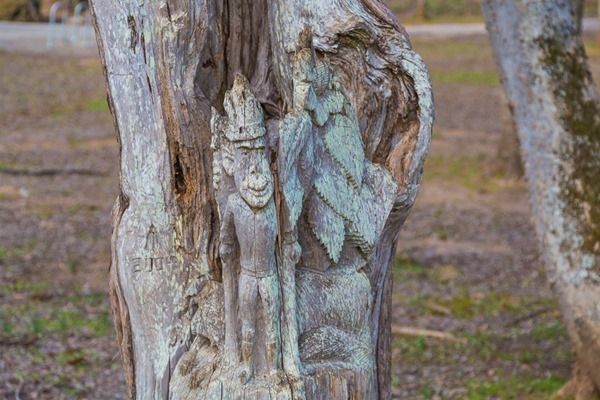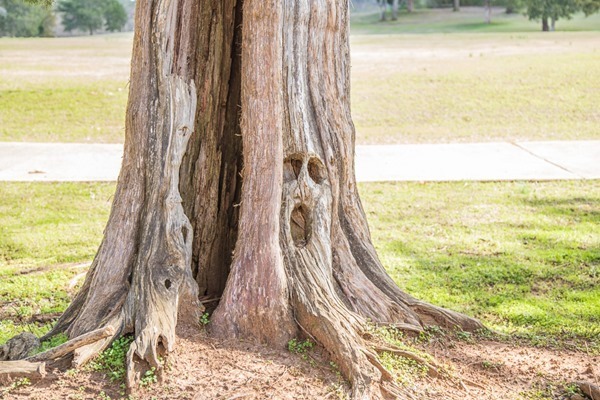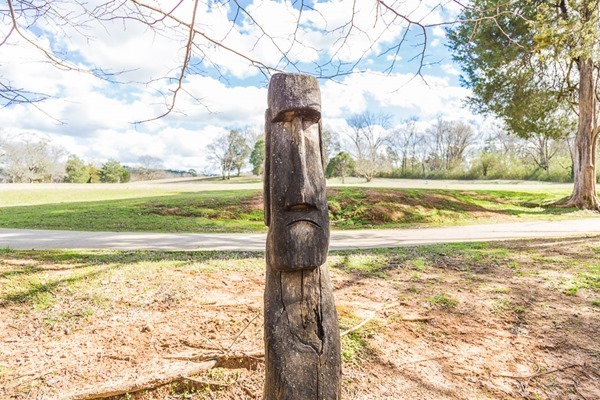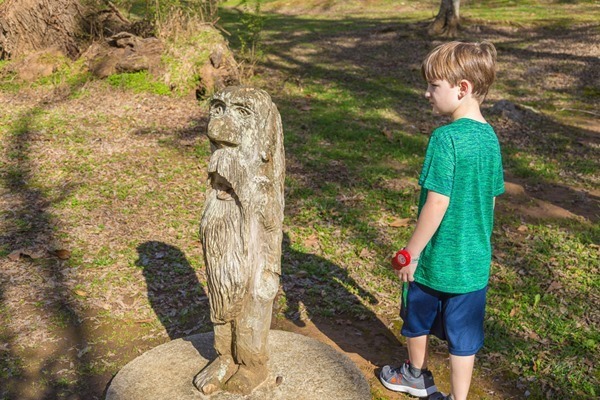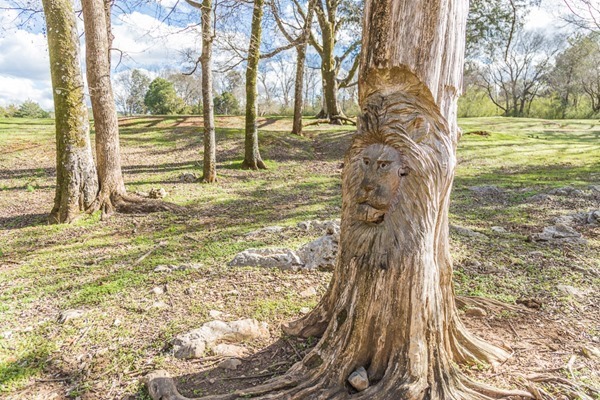 This park is absolutely a must-visit if you live anywhere in Alabama, as it is as rare as seeing a unicorn eating a rattlesnake.