In Mid-October, The week after I turned forty, the children and I flew to Colorado.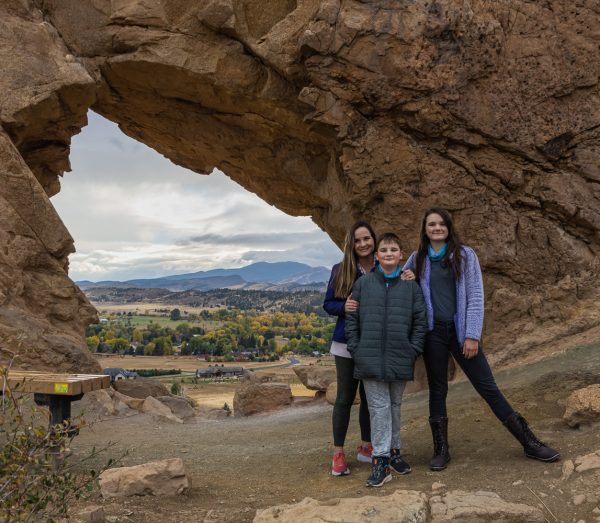 It was rather a last minute trip, taken because I was desperate to get out of town, there was a great deal on flights and that I was able to combine with several other tricks to make the trip incredibly cheap (I'll explain how I got four airline tickets, 4 nights of hotel, and 5 days of a rental car for $600 in another post), I turned forty, it fit into our new Natural Wonders Field Trip Plan, I now have to be forty, and Chris, who had to work and couldn't join us, told me "fly, be free! Enjoy!", because he's kinda the best. And trips are the best way to comfort your wife who is now forty.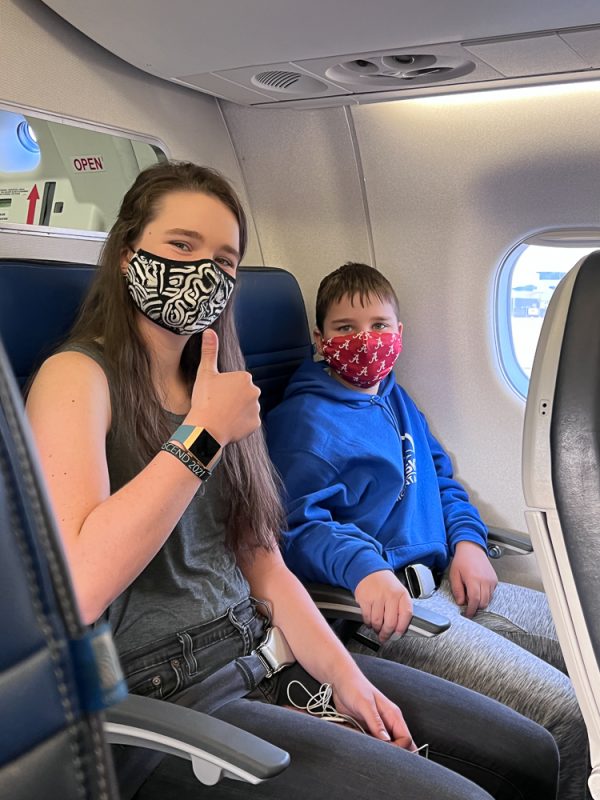 We flew into Denver, a bizarrely  short direct flight from Birmingham in which I was reminded again that flying alone with double-digit-aged-kids is SO DANG EASY, then we drove an hour to Loveland, Colorado, a small town at the base of the Rockies.
We dropped off our bags at the hotel and went directly to lunch – to a Greek Restaurant Ali had found in her research, as she was thoughtfully trying to carry out mine and Chris' travel tradition of always eating Greek wherever we go. It was delicious and the kids got to experience cheese being set on fire tableside (Saganaki) and all the other Greek cuisine wonderment.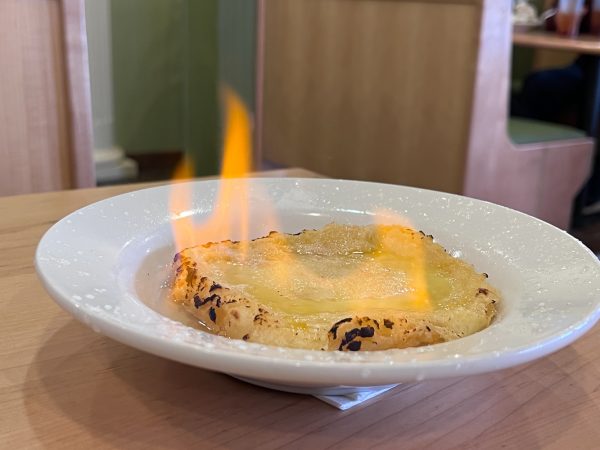 Which was all fine and great until we were driving back to the hotel, less than two hours after having landed in Colorado with only one responsible adult, and I began having an anaphylactic reaction to *something* from lunch.
It began with a feeling like I had a shirt that was too tight against my neck, and I started frantically pulling at my shirt while driving.
It was at this point that Ali began questioning the wisdom of traveling with only one adult, and perhaps wishing she'd had more than two driving lessons.
By the time we got back to the hotel, my throat felt like it had swollen a good deal, so I took a Benadryl and sat down and tried to stay calm.
Staying calm about throat swelling is not easy when one has two children who are not staying calm about one's throat swelling.
It was the most upsetting for Ali, who was old enough to envision things like becoming an orphan in Loveland Colorado. After the Benadryl didn't help and I got to the point where I was having trouble swallowing spit, I decided the safest course was to be in the ER, where at least no one had to worry about getting me medical attention if I couldn't drive. Or breathe.
Breathing as zen and calmly as I could, I drove one tenth of a mile to the ER that I could literally see out of the hotel room window. They immediately started me on medication to counteract the allergic reaction to who-knows-what (have I all of a sudden developed an allergy to enflamed cheese?), and in the most efficient ER visit in the history of the world, they fixed me, they discharged me, and they filled a prescription to counteract future problems in a grand total of 80 minutes.
It was incredible.
And from there, we drove straight to Devil's Backbone for a hike. I didn't have scissors to cut off my sturdy hospital bracelet, so I just let it add flair to the day.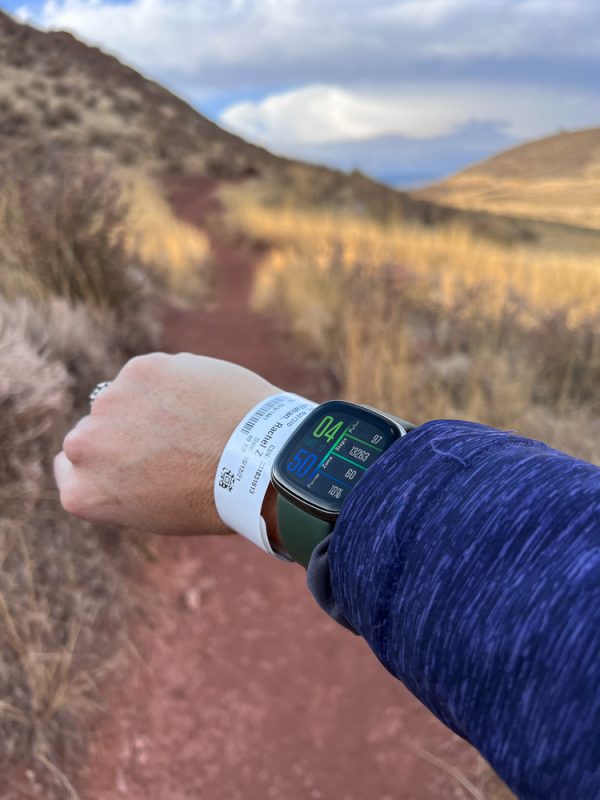 Because we weren't missing any more of this trip to misguided culinary choices, and what better to recover from a partial anaphylactic reaction than a gorgeous hike in a higher-than-acclimated elevation?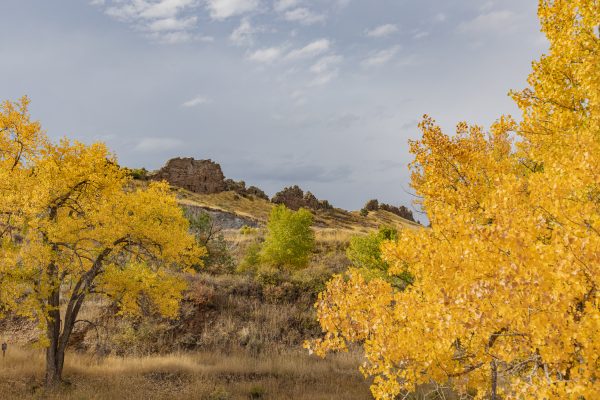 So we started our *real*Colorado trip amongst the foothills of the Rocky Mountains, in awe of the incredible aspens, multiple warnings of mountain lions (much more interesting than the venomous snake signs back home), and incredible views of the Rocky Mountains.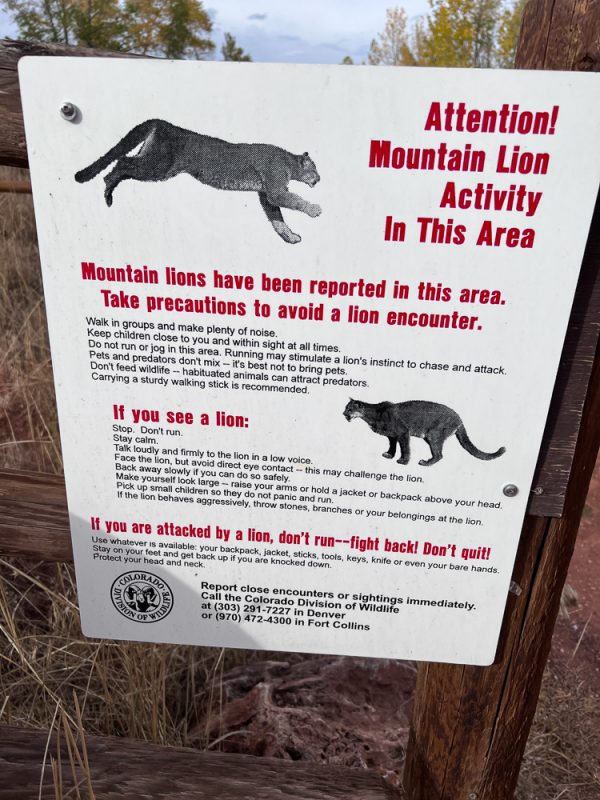 Forgive me for a whole-buncha-photos in a row.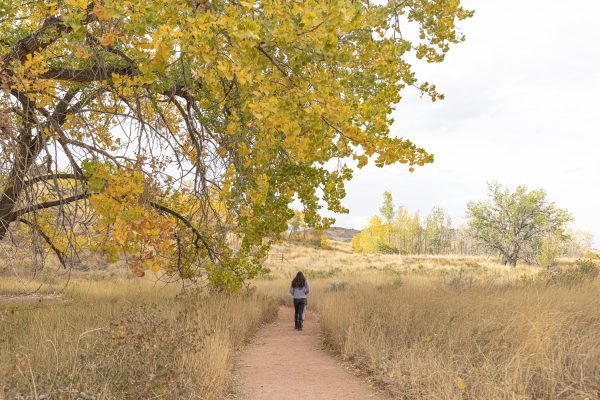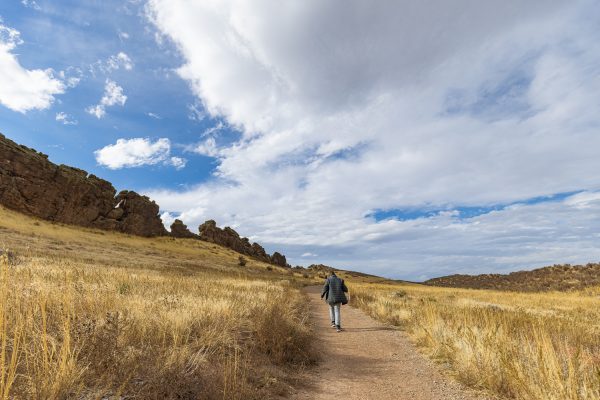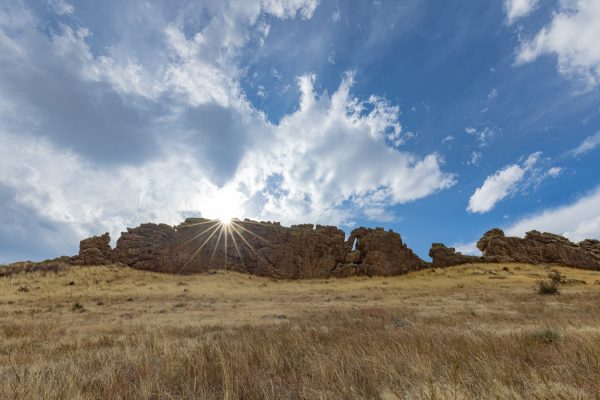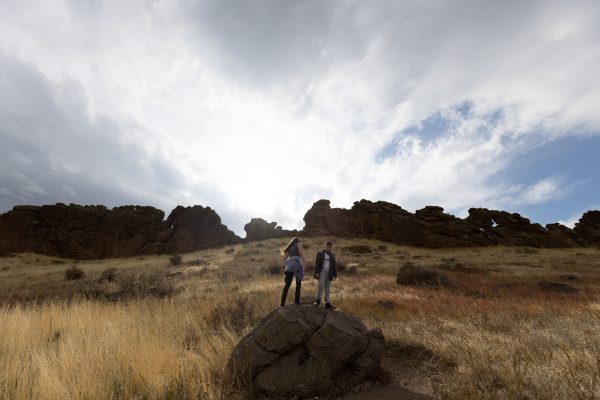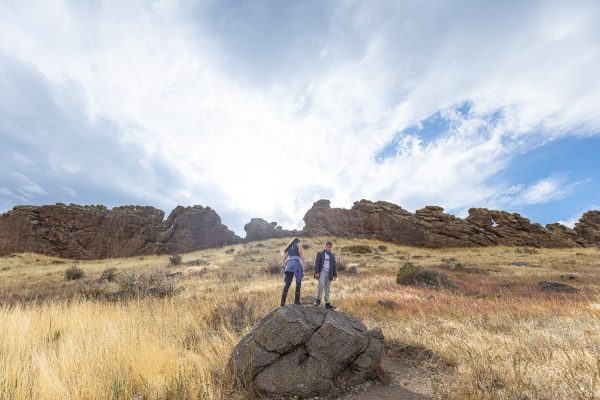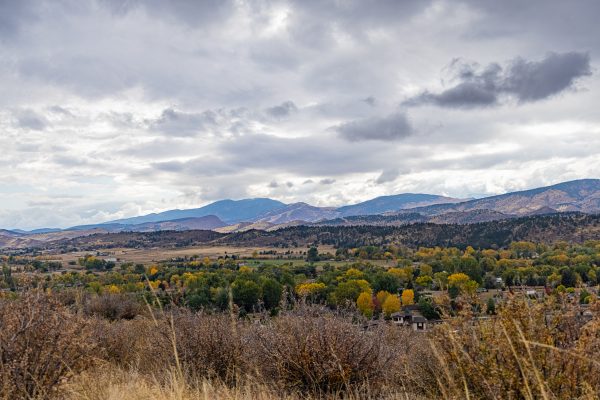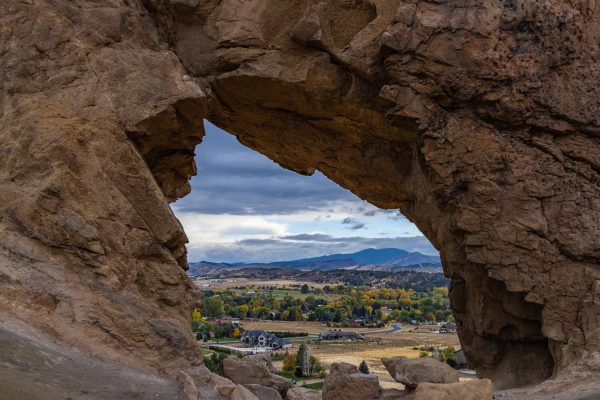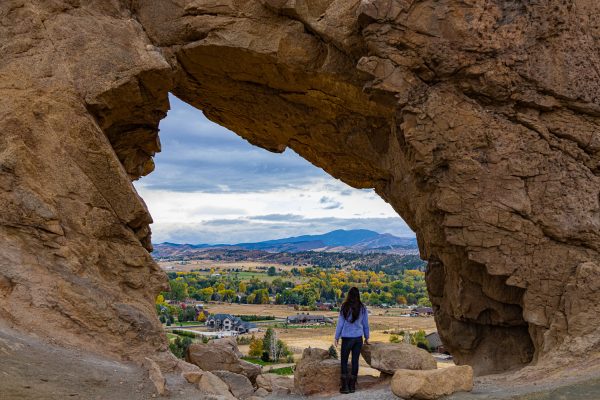 Any question as to why we chose Loveland as our home base should be answered with this hike.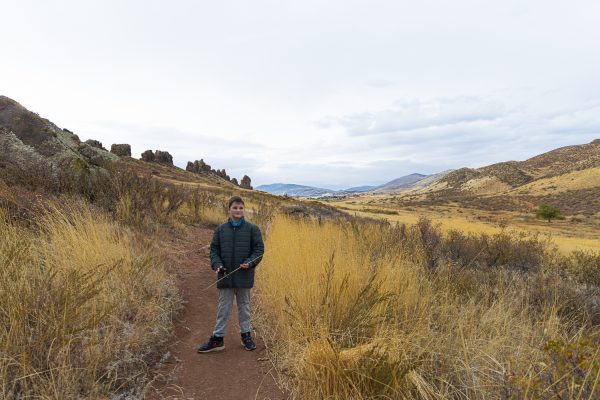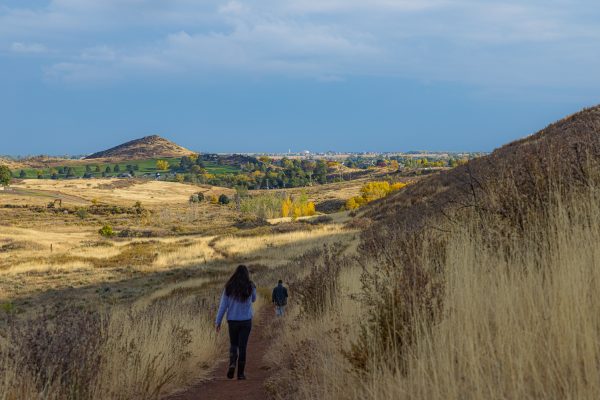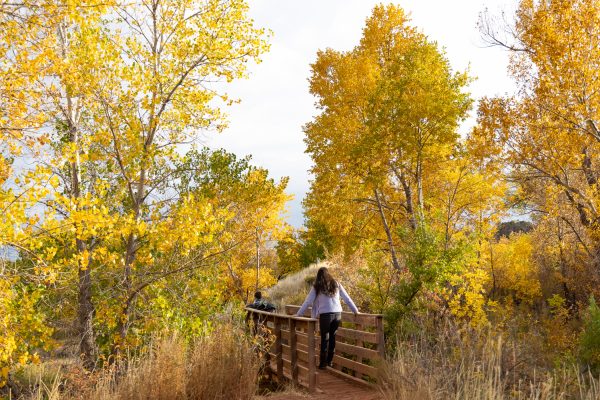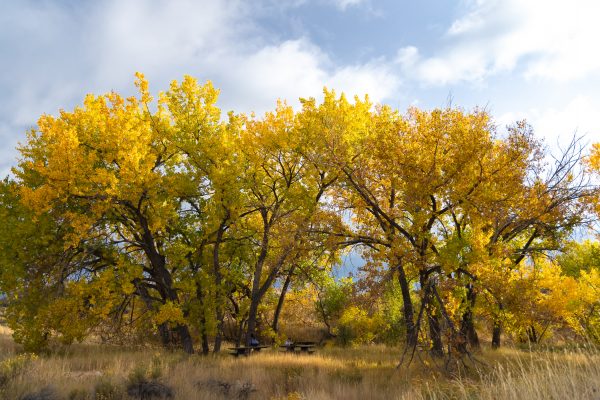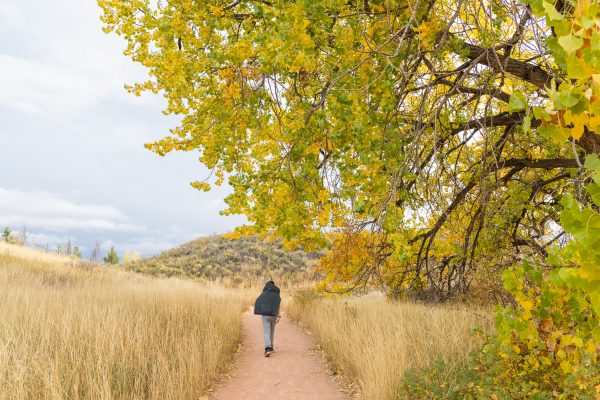 We did not see any mountain lions, and I felt back to normal, and was so glad that we capitalized on our first day in Colorado AND got to show anaphylaxis who's boss.
But we did swap around two days of our schedule,  as I needed one more day between me and the ER before I was willing to drive 6,000 feet higher in elevation on curvy mountain roads in the snow to Rocky Mountain National Park.
So for our next day, we chose to stay in Loveland and do a bit of everything – which ended up being an incredible choice.
We visited the Love sculptures all over town,
Found other fun murals in the historic downtown,
Hiked up a butte that had 360 degree views, and was the highest point within the city of Loveland,
But the Butte's trail dangers weren't nearly as fun as Devil's Backbone,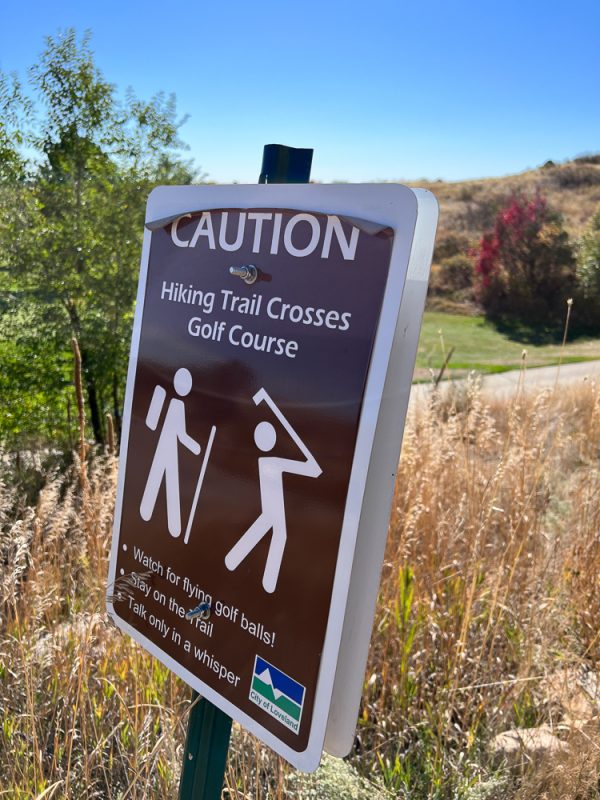 And clearly Ali had zero fear of Golf Course Dangers,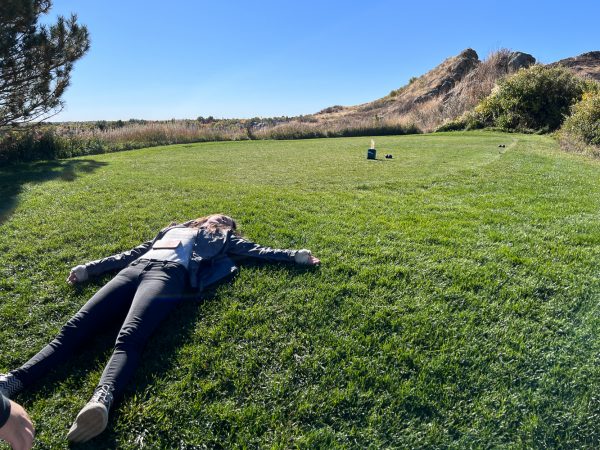 So we went back to Devil's Backbone and Mountain Lion territory for a bit because it was so incredible the day before.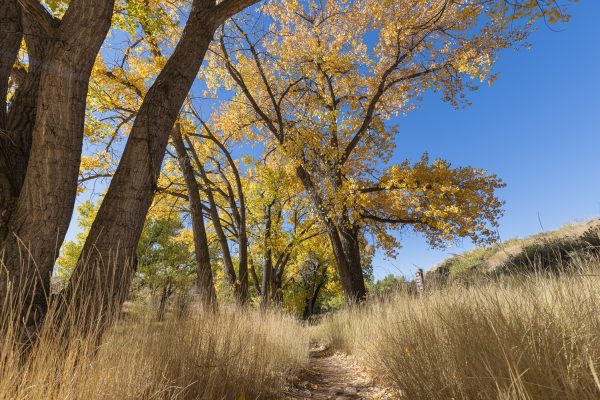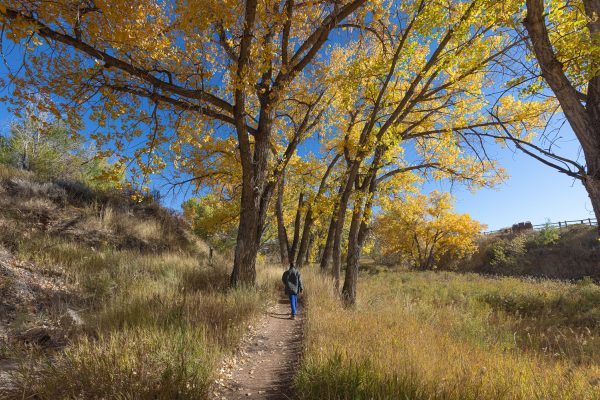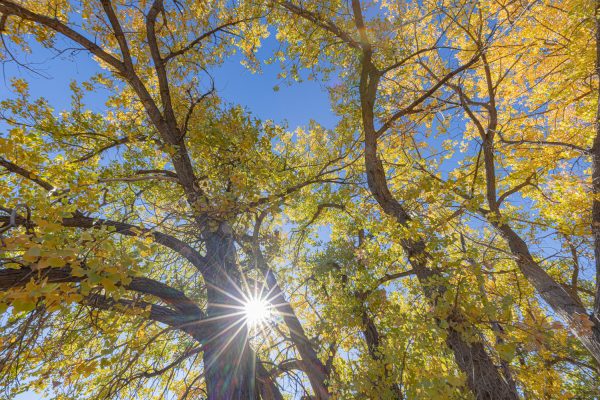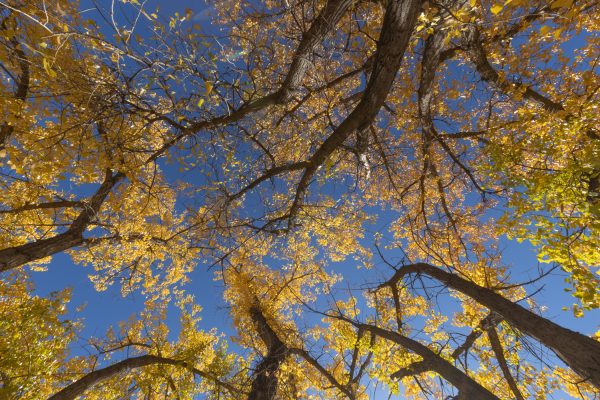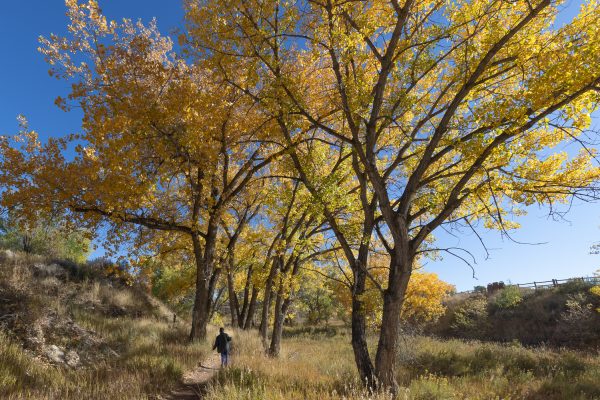 But our most exciting moment of this day was our horseback ride.
That morning I happened to get a Facebook Ad for Sylvan Dale Horse Ranch, and called on the off-chance that they had availability within the next few hours – and they did.
Ali and I were thrilled. Noah did NOT want to horseback ride AT ALL, as you can tell in this picture right after he got on his horse, Hollywood.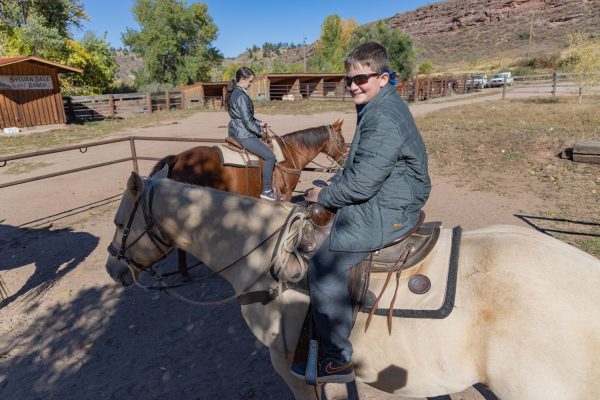 Our guide Lori was SO perfect for him. If he acted scared or complained, she'd be like "Here, hold my Diet Coke for a minute. I need to make an adjustment."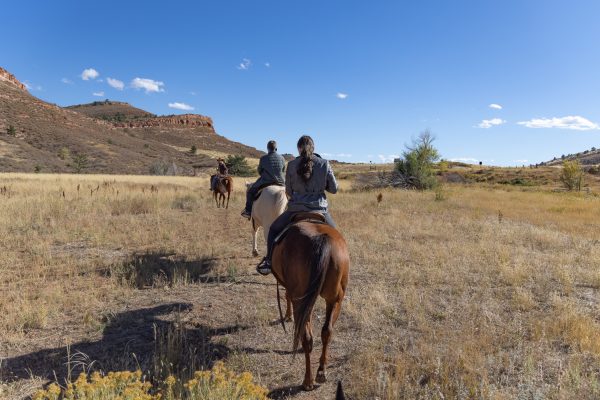 I mean, what can you do with THAT? You can hold the Diet Coke and shut up, that's what you can do.
The ride was so incredibly dreamy,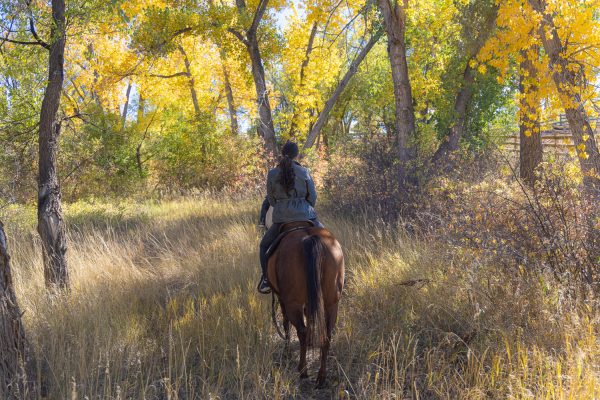 So breathtakingly gorgeous.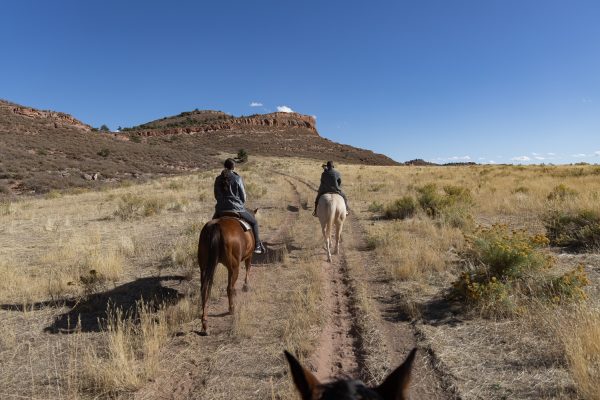 Climbing up and down mountains on horses was a fascinating sensation – lucky for Noah, Hollywood was the most cautious mountain horse of all time, so he had nothing to pretend to complain about.
By midway through our ride, Noah was actually admitting to the fact that he wasn't hating his life.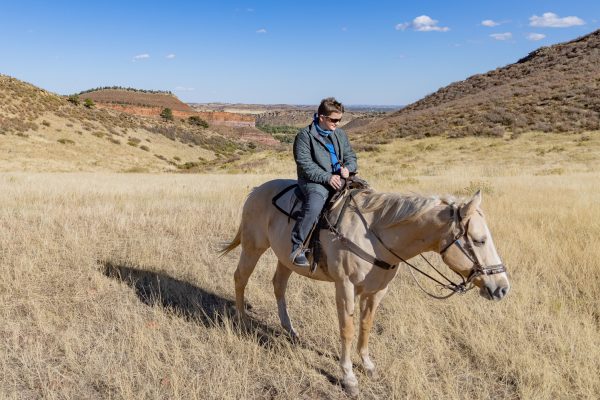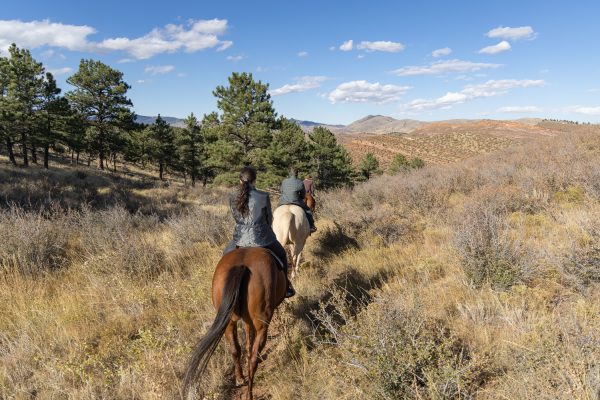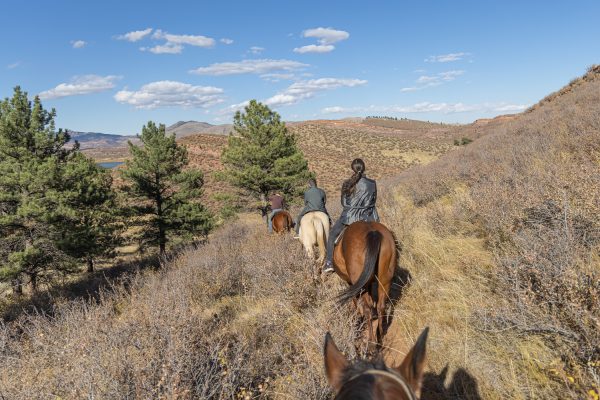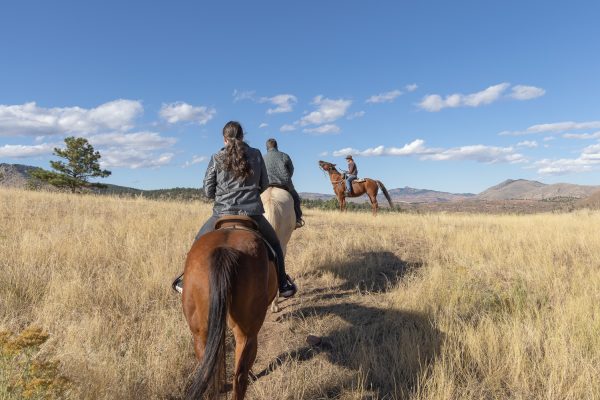 And by the end, he actually said that he liked it. Which is the equivalent of saying "THIS IS THE BEST THING I'VE EVER DONE THANK YOU SO MUCH FOR NOT LISTENING TO MY SILLY PROTESTATIONS DEAREST MOTHER BECAUSE YOU ARE SO WISE AND I AM SO NOT!"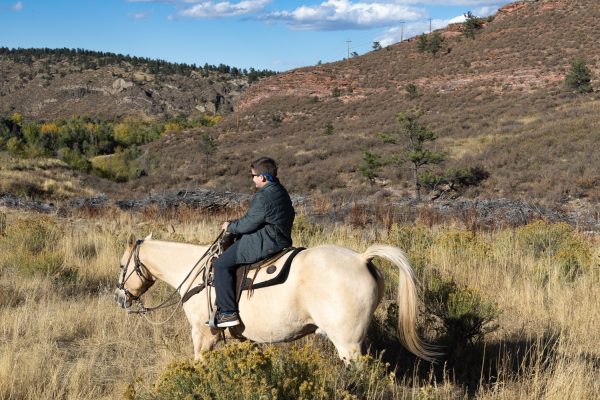 Ali and I agreed that it was the best horseback ride anyone could ever dream of, and we'd totally go back to Colorado just to relive the magic.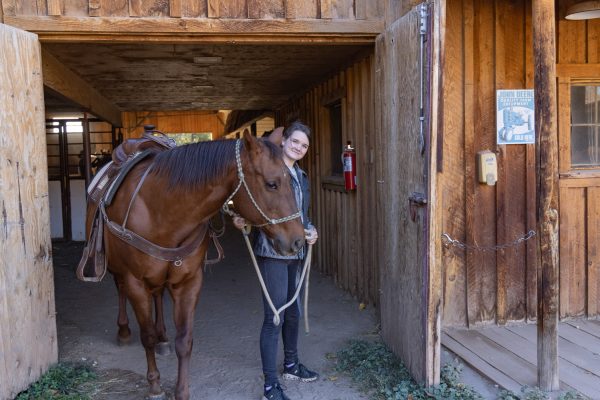 I mean, even the barn was magical!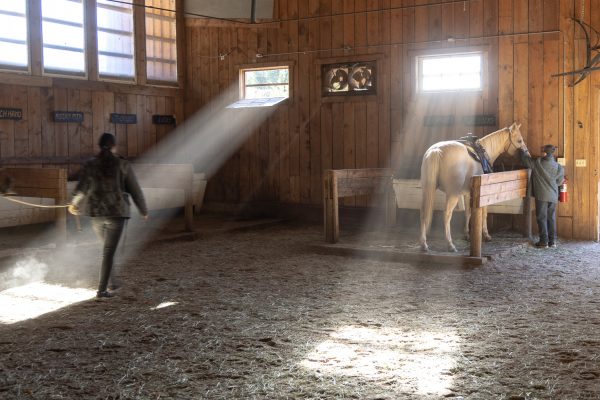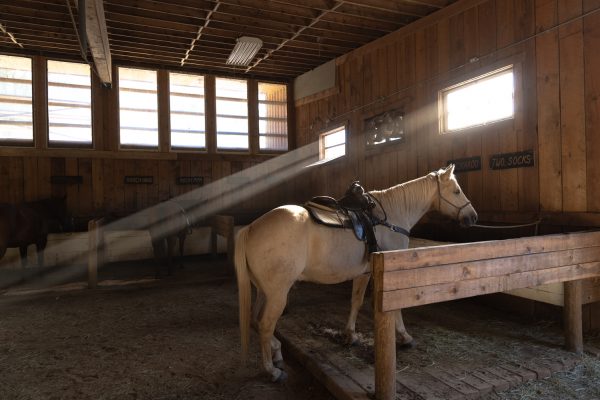 Although our next day's adventures were also incredibly hard-to-take-in dreamy, horseback riding was ultimately my favorite two hours of the trip. And maybe even Noah's too, but it will be about 20 years before he'd consider admitting it.
Sequel Post can be found here.