When you live in the south, you really don't expect the freezing point to actually mean something. To me, it's always felt more like a guideline.
"Water could start freezing at 32 degrees."
But no. I really actually means that water freezes.
And as such, it's been freezing around here, so we've been experiencing the shocking sensation of naturally occurring ice. Who knew that happened south of Michigan?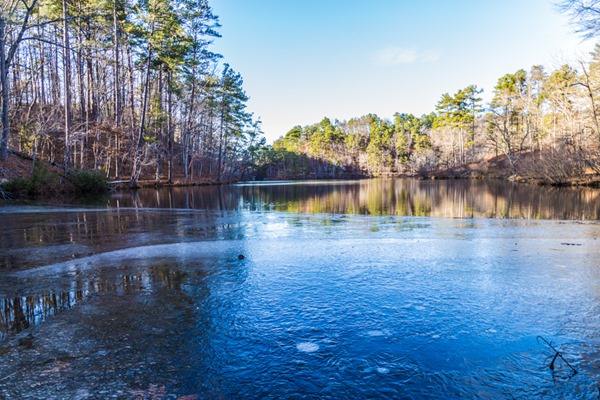 We've been meandering around town, looking for bodies of water to disturb. And the kids have been perplexed, amazed, and endlessly fascinated by throwing things at the lake and watching the lake fight back.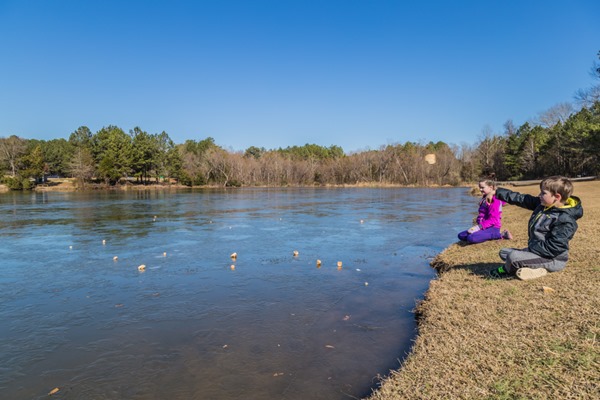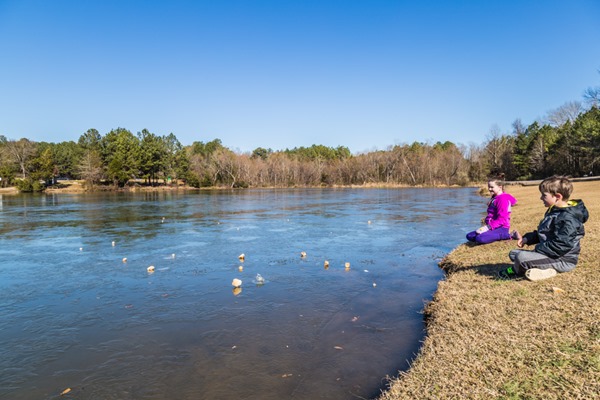 (If there's a rise in general Alabama water volume due to displacement by rocks, that's on us.)
I'm not saying I'm doing all of this exploring out of the generosity of my heart – I'm pretty geeked out by naturally occurring ice myself. I thought ice was created by ice makers and came out of the door of your fridge in neatly uniform tapered cubes. But ice is way fancier when it creates itself.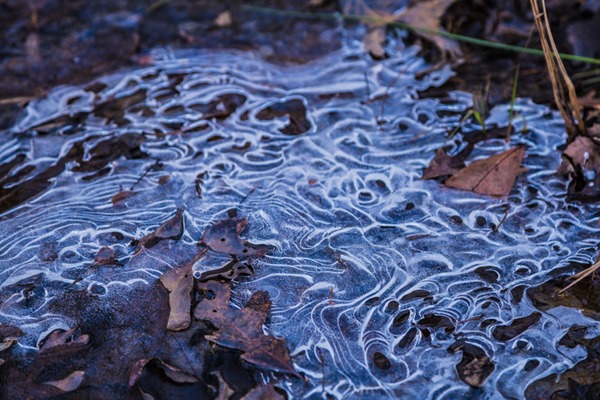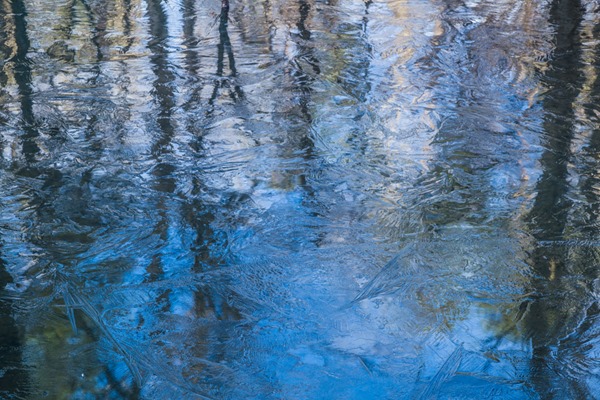 We didn't exactly attempt walking on water at Oak Mountain, but we certainly considered it. And gave the lake a few good shoves with our feet to see if it was possible. It was not, but the thickness of the ice was nonetheless impressive.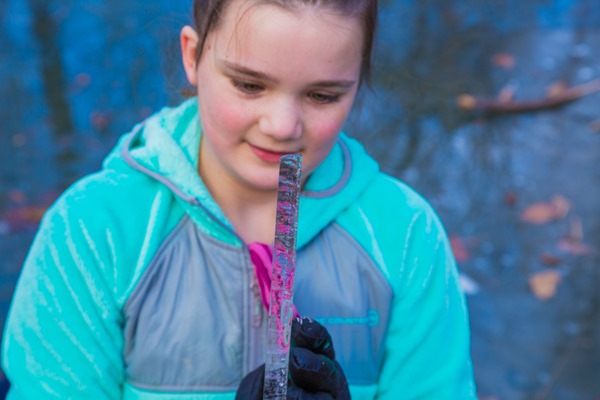 (And by the way – the most satisfying sound I've heard in a very long time is the unique tinkling of a piece of ice being thrown at, breaking into dozens of pieces, and then sliding chime-ingly across a lake.)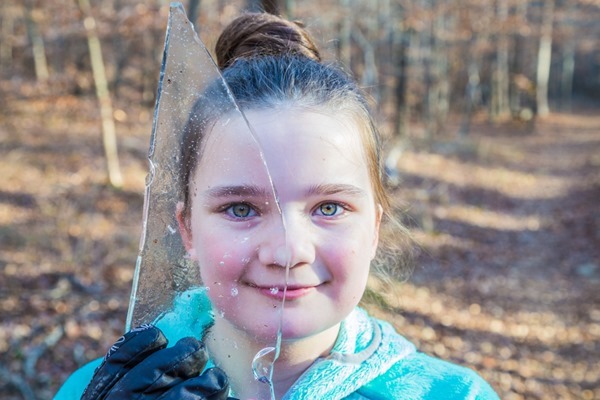 But on our second day of Arctic Alabama Exploration, we hit paydirt.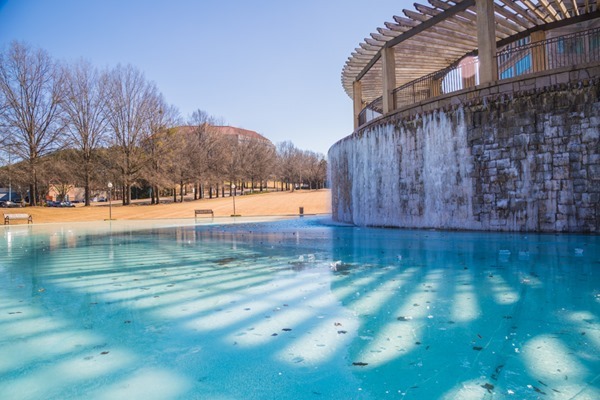 There's something about this fountain – perhaps its extreme shallowness – that made it perfect for an actual attempt at walking on water.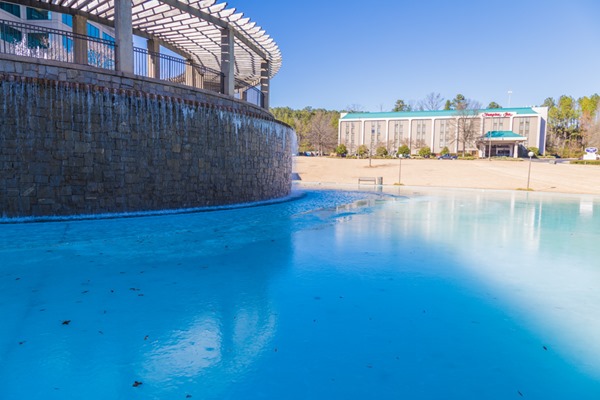 And so, after a few tentative steps around the edges, the children indeed realized they could do just that.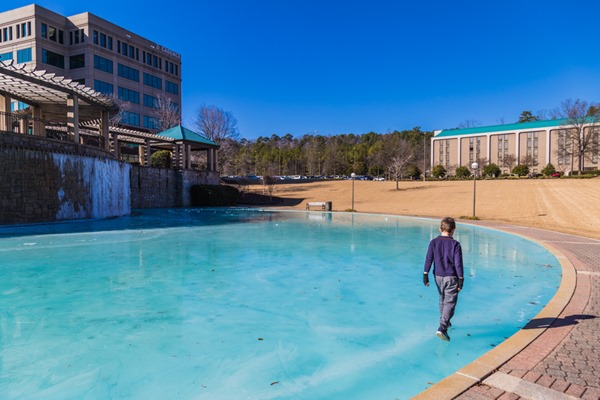 I mean, this is SERIOUSLY NOT supposed to happen in the deep south.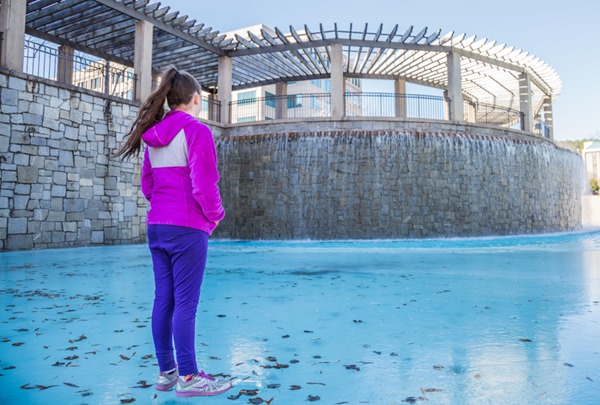 But they were happy to test it out, despite the fact that my dad had just finished telling us a story about a fisherman in Virginia that fell through the ice, and upon asking the locals what they would do about it, they said, "Oh, we'll find him come Spring – if the turtles don't find him first." Dad followed up his story with "Anyone who is trying to walk on ice in Alabama has GOT TO BE stupid."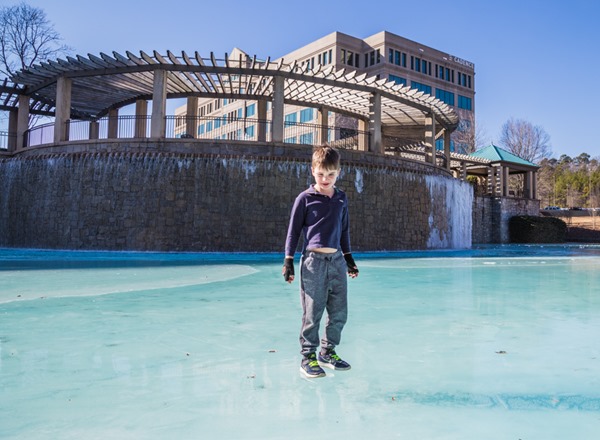 It was treacherous.
And we knew we were taking our lives into our hands.
So naturally, we let my Dad be the first to know of our dangerous adventures.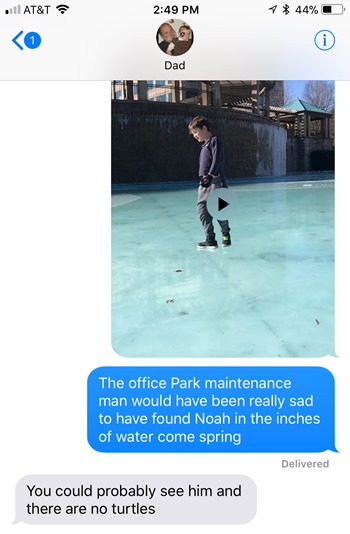 Lack of turtles. That's the key for ice walking.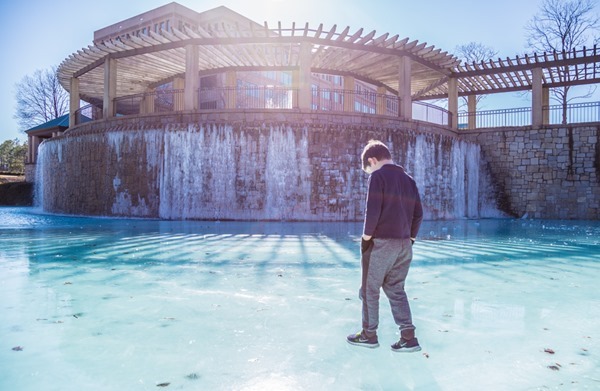 So we shall continue our bitter cold adventures until our normal winter temps of the 50s come back very, very soon.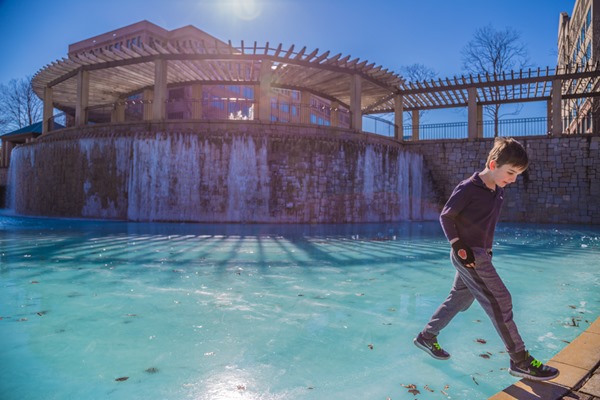 But we'll always look down and check for turtles first.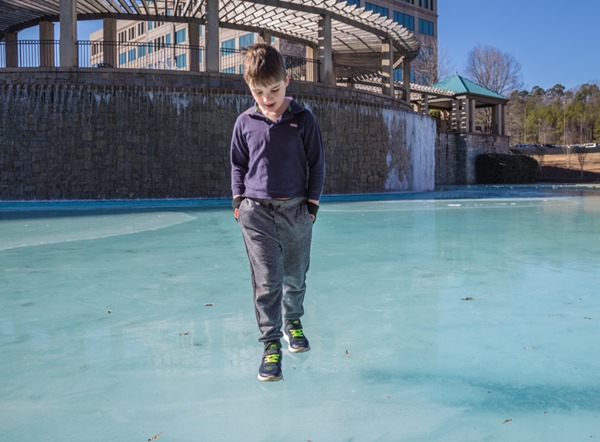 How are you coping psychologically with the cold?