When your friend that spent 90% of her life living in Central America invites you over for Taco Night, you go.
No matter what.
Last night our small group had the privilege of just such an occasion. And besides the best tacos we've ever eaten (including the magical pork-and-pineapple mixture that I'm now kinda craving for breakfast), there was a guest of honor that made the night extraordinarily authentic.
I introduce you to the creepiest most fantastic Is-It-A-Matador or Is-It-A-Little-Girl-Playing-Dress-up (and by the way is it a girl or a boy) Piñata Mouse.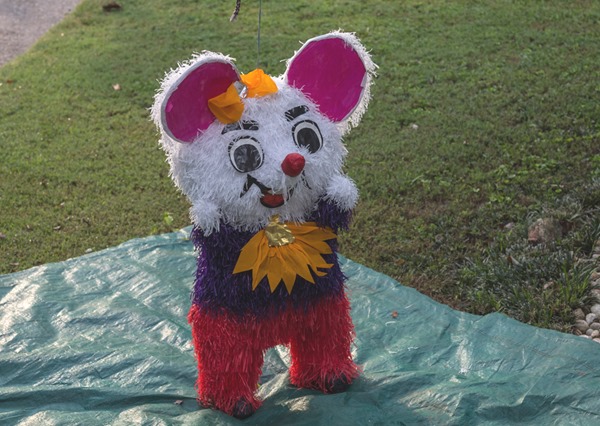 Bought at a Mexican Grocery Store and as tall as some of our children, he/she was spectacular.
…As opposed to the American-Safe Piñatas that are not hit to their death and/or explosion, but instead have multiple strings hanging down. Each kid pulls a string until someone pulls the correct string, at which point the wimpy little creature safely opens to drop what I'm sure is gluten-free, soy-free, sugar-free pseudo candy at the children's feet. Or, more likely, kale.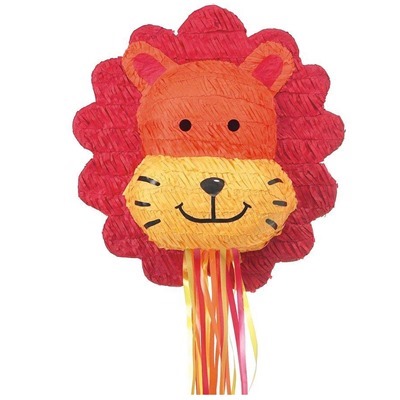 This, my friends, is sad.
When our litigious and paranoid society wanders into the territory of Pull-The-Tampon-Strings Piñatas, it might be time to take a step back and swing a stick at our obsession with safety.
Which is exactly what we did.
As they lifted her up into the tree, the sun glinting off her bulbous nose, she smiled, delighted that they were thoughtfully giving her a better view of the upcoming sunset.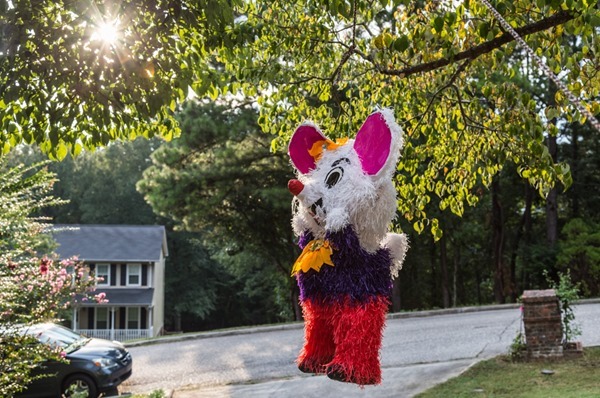 The children lined up in ascending age order, anxiously awaiting their turn to Meet The Mouse.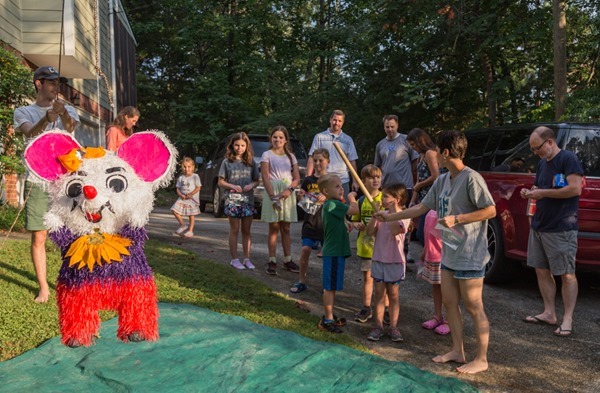 Some swings were joyful.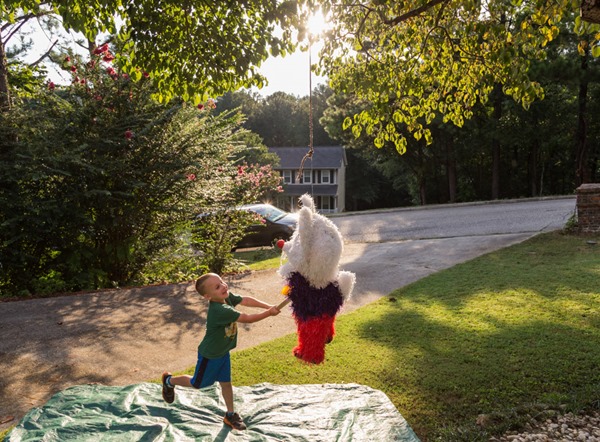 Some looked like Neville Longbottom trying to learn a new spell.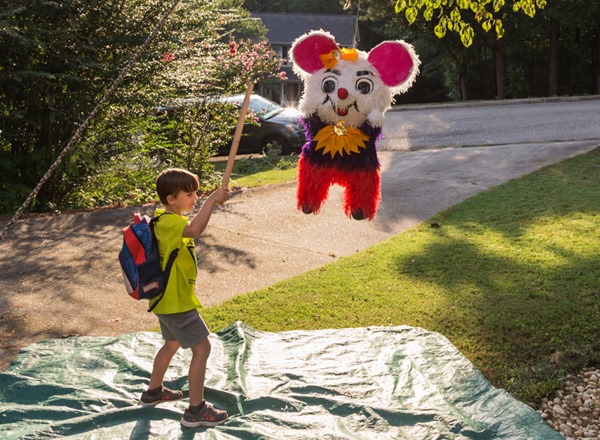 Some kids swung for the home run,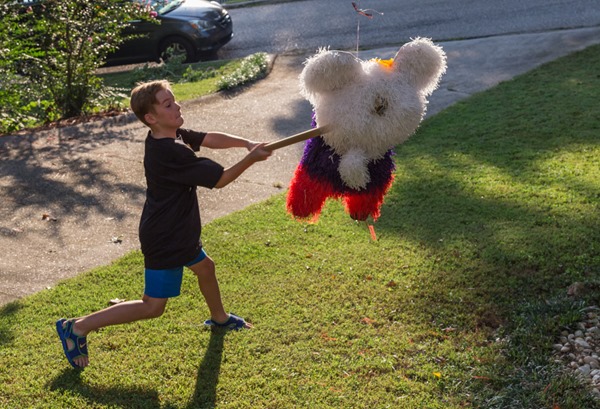 Some closed their eyes to shield them from the trauma they were inflicting on their victim.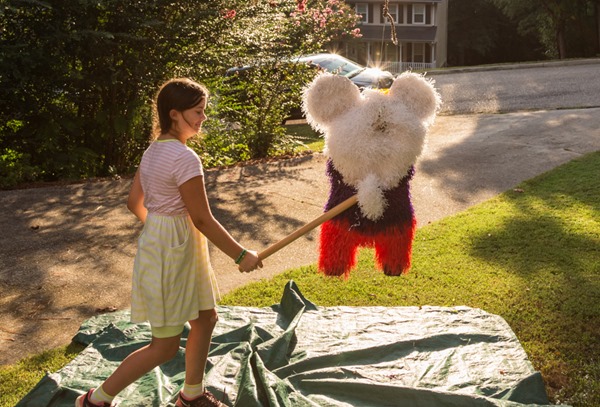 And some….were a little frightening in their intensity.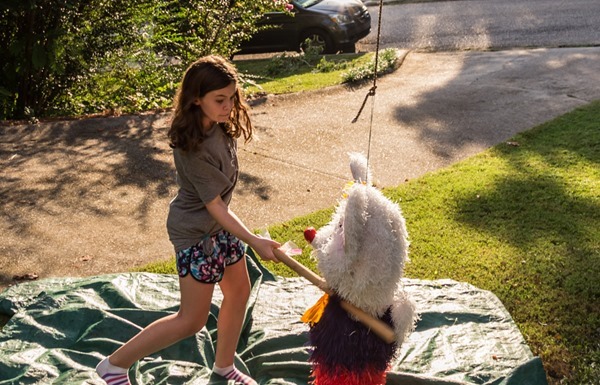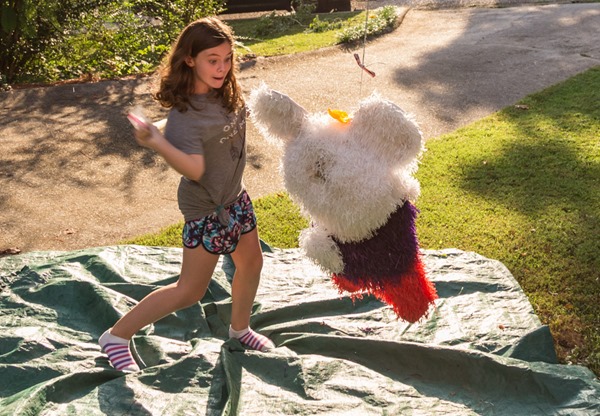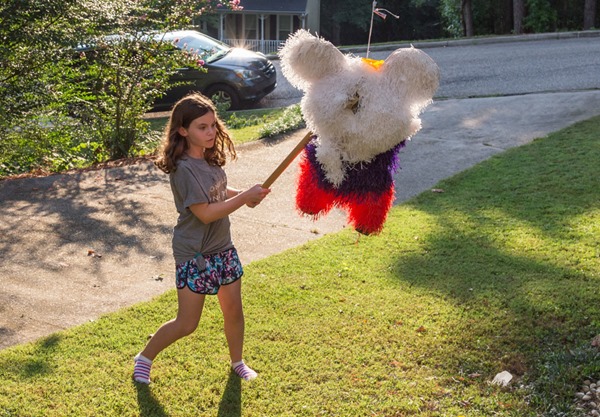 But most alarming were the tiny adorable ones who swung with the facial expression of complete bliss that they normally reserved for seeing the cutest puppy in the world. Because they were also the ones screaming with derangement and wild eyes while everyone else took their turns. "Whack it right in the neck!! Knock a leg off!! HARDER!!!!"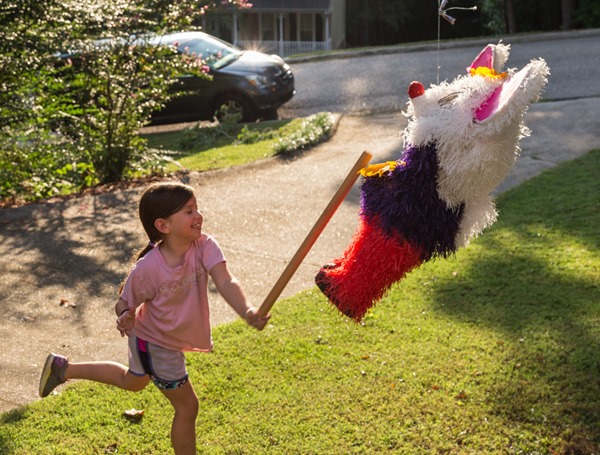 There were some hits squarely below the belt, at which times we prayed the mouse was indeed a she.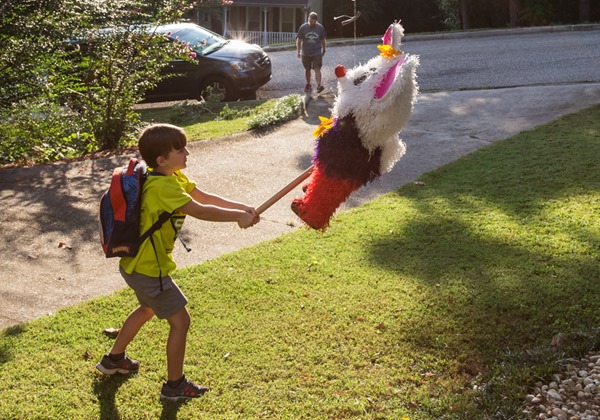 And there's always that one kid whose hitting face looks just like The Shining movie poster.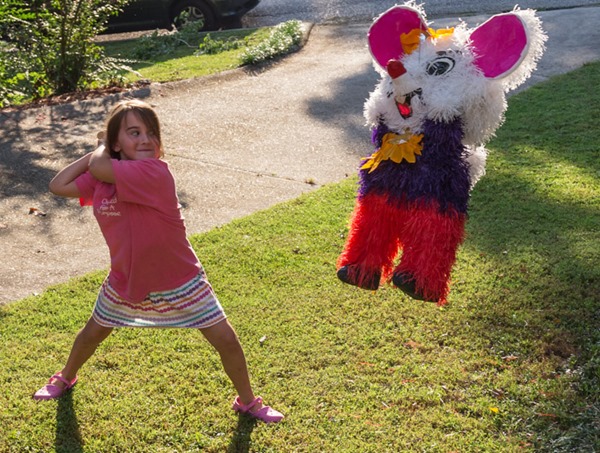 After two rounds of Child Rage Release, it was a Dad who finally let loose the mouse's guts, after a few strategic pokes to the middle.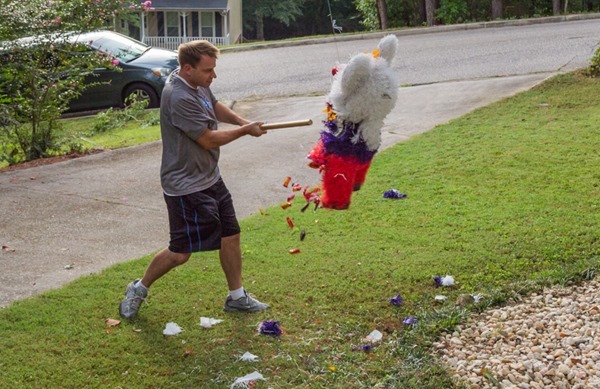 And it was another dad who kept the injuries coming so as to bleed her dry (and drop a few Skittle packs onto unsuspecting heads.)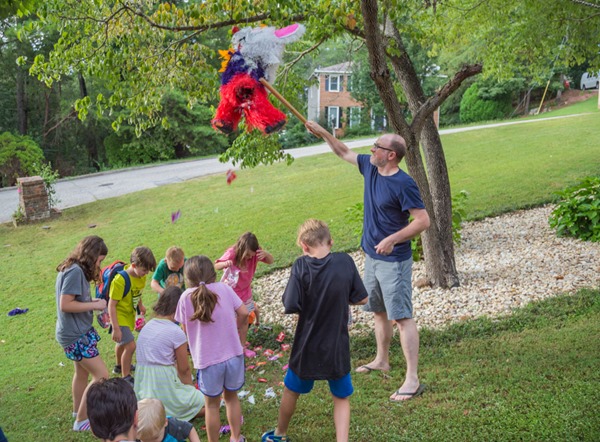 But the children weren't done. It didn't matter that her nose was plastered to her cheek, that her arms were nonexistent, and that one leg was barely attached.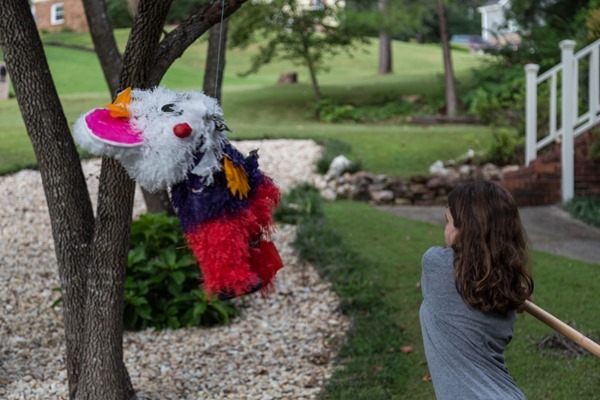 They had more punishment to offer.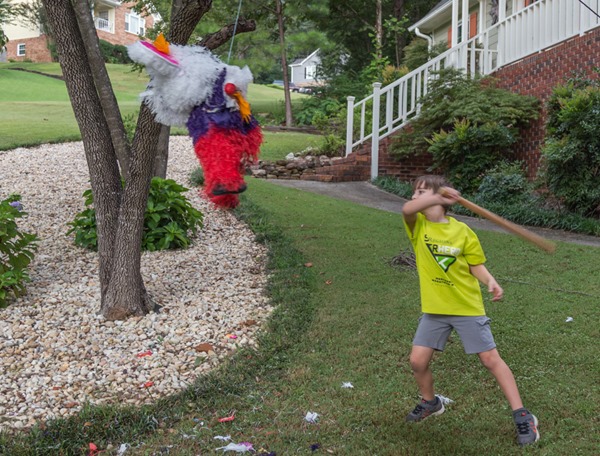 They didn't rest until she was literally torn from limb to limb…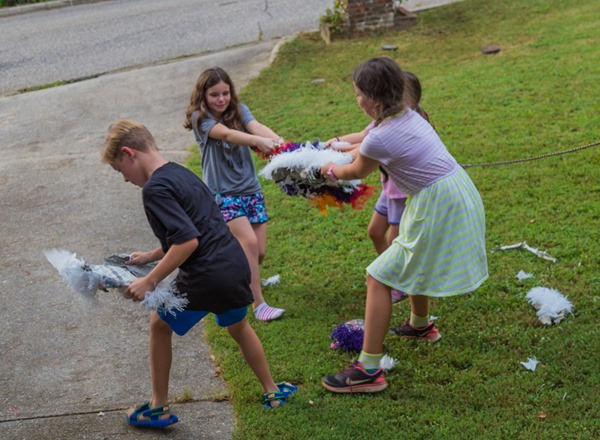 And that cutest screaming drill sergeant was able to claim her body parts.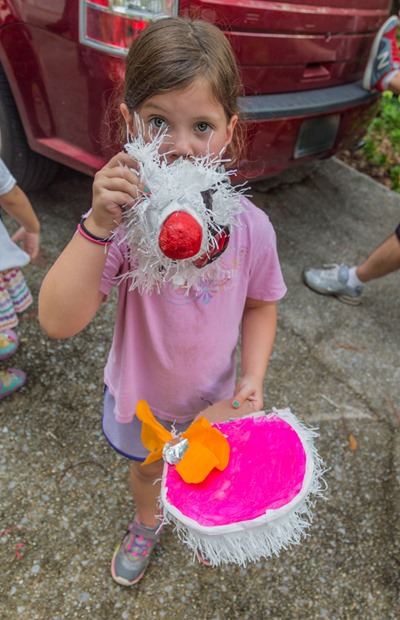 A Tampon String Piñata could never have been so therapeutic.
R.I.P. Creepy MouseLadyMan.